Peter H. Christensen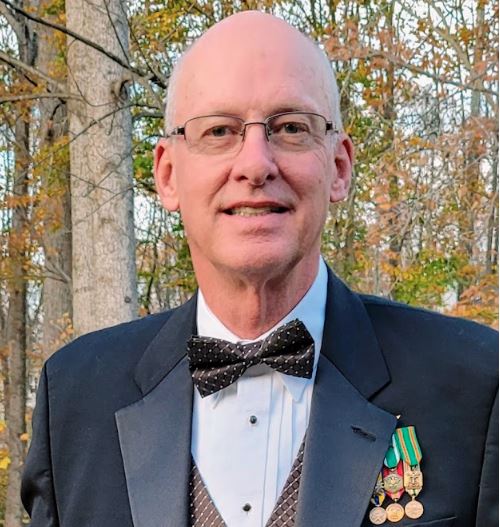 Adjunct Professor
Independent Consulting Cybersecurity
phchristensen@captechu.edu
Peter H. Christensen is an independent consultant and an Adjunct Professor with Capitol Technology University. He has over 15 years of teaching experience. Mr. Christensen has recently retired from the MITRE Corporation after 25 years of service. He has worked with a wide range of government customers including the Department of Homeland Security (DHS) and Department of Defense (DoD). He served on Intergovernmental Personal Assignment as the Director of National Cyber Range (NCR) from 2014 through 2017. His professional interests include DoD and DHS systems acquisition and cybersecurity testing processes and procedures. Mr. Christensen is nationally and internationally recognized for advancing the state of the practice of Cyber-resiliency Test and Evaluation. He is also a retired Navy Commander/Naval Flight Officer with over 2,000 hours in EA-6B. 
New innovations in his field are malicious software changes, ransomware, attacks against critical infrastructure, and rapidly emerging threats. 
When he is not teaching, he is spoiling his grandchildren, traveling, and golfing. 
Someone he often quotes is Albert Einstein: "Insanity is doing the same thing over and over and expecting different results." 
Some advice he offers to his students: Seek to become a better person and improve yourself throughout your entire life! Don't forget to be thankful and to stop and smell the roses! 
Areas of Expertise: 
DoD and DHS Acquisition and Test and Evaluation 
Cyber-resiliency Test and Evaluation 
Cyber Tabletop Facilitation/Cyber Range Operations 
Cyber Education and Training 
Biography:
Education 
Master of Science (MS), Computer Science, U.S. Naval Postgraduate School, Monterey, CA 
Bachelor of Art (BA), Biology, Linfield University, McMinnville, OR 
Leadership Development Program, MITRE 
Security Management Certificate (CAPTECHU) 
Certifications 
Certified Test and Evaluation Professional (CTEP) 
Professional achievements 
NAVAIR Program Manager 
MITRE Patuxent River Site Leader 
MITRE T&E Portfolio Manager 
Scientific Advisor 
Marine Corps Operational Test and Evaluation Activity 
Honors and awards 
Commendation from Commander U.S. Cyber Command for services rendered as the Director, National Cyber Range 2018 
President's Award International Test and Evaluation Association, 2022 
ALQ-99 Systems Excellence Award, Air Medals, etc.  
Research and publications 
3/2018 Cybersecurity for Allied Future Submarines, Journal of Marine Engineering and Technology, Atkinson, Simon Reay, Joiner, Dr. Keith, Sitnikova, Dr Elena, Christensen, Peter H.  
9/2017 Cybersecurity Test and Evaluation: A Look Back, Some Lessons Learned, and a Look Forward! ITEA Journal 
11/2010 Information Assurance Test and Evaluation Policy Crosswalk for Defense Acquisition Policy, ITEA Journal, Smith, Bob, Christensen, Peter H., Tisdale, Sue, Dr.   
9/2005 Net Ready Key Performance Parameter (NR-KPP) Test and Evaluation Strategy, ITEA Journal, Christensen, Peter H.   
8/2005 Simulation Needs in Support of Net Ready Key Performance, Proceedings of the Fall 2005 Simulation Interoperability Workshop, Christensen, Peter H.   
4/2005 Understanding and Evaluation Information Assurance, ITEA Journal, Christensen, Peter H.   
3/2002 MCOTEA: Modeling and Simulation in Support of U.S. Marine Corps Operational Testing and Evaluation, ITEA Journal, Christensen, Peter H. 
Organizations and affiliations 
INTERNATIONAL TEST AND EVALUATION ASSOCIATION (ITEA): Served in various roles as a volunteer, tutorial instructor and as an appointed and an elected Board Member. Currently serving as the chair of the professional development committee, responsible for revamping the Certified Test and Evaluation Professional Program. 
Volunteer/Service experience 
Smithsonian National Air and Space Museum, Docent