Qwontice McDowell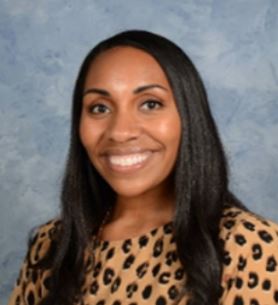 Adjunct Professor
Northwestern State University of Louisiana
Qwontice McDowell is an Assistant Professor of Finance with Northwestern State University of Louisiana as well as an Adjunct Professor with Capitol Technology University. As an Assistant Professor at Northwestern State University in Natchitoches, LA, she teaches Finance and Computer Information Systems courses. Before entering the world of academia, she served in various roles in banking, sales, management, and insurance. She is currently pursuing a D.B.A. from Trident University International.  
New innovations in her field include changes to the financial sector, where many investors have become increasingly concerned about inflation, as rising product and service prices have prompted concerns of an economic downturn or recession. Cryptocurrencies such as Bitcoin and Ethereum have continued to increase in popularity and mainstream adoption as well, with some businesses now accepting them as payment, though concerns about their volatility persist. 
When she is not teaching, Qwontice is spending time with her family, baking, reading, or watching tv.  
Someone she quotes often is "Believe you can and you're halfway there" - Theodore Roosevelt. 
Some advice that she offers to her students is: Remember your "why" and the reasons you are pursuing your education. Everyone's path is different and unique. Keep working hard, stay focused on your goals, and believe in yourself! 
Areas of Expertise:  
Management
Sales
Banking
Insurance and Risk Management
Industrial Control Systems  
Biography: 
Education 
B.S., Business Administration, University of Louisiana at Lafayette 
M.B.A., Louisiana Tech 
Graduate Certificate, Information Security, Assurance and Digital Forensics, Trident University International 
D.B.A. (in progress), Trident University International 
Certifications and licenses 
CompTIA IT Fundamentals (ITF+) 
Life and Health Insurance License – Louisiana 
Property and Casualty Insurance License – Louisiana 
Research and publications 
Parker, C. A., Pharris, L. J., Horton, R. E., & McDowell, Q. L. (2021). Investigating Curricula: A Comparison Analysis of Computer Information System Programs Across the Country versus a Regional University. Association of Business Information Systems.  
McDowell, Q. L., Wright, S. E., & Stacy, M. E. (2023). CompTIA ITF+ Certification in an Introductory CIS course. 45th Association of Business Information Systems 2023.  
Organizations and affiliations 
A+ Coalition
Phi Beta Delta