Dr. Richard Hansen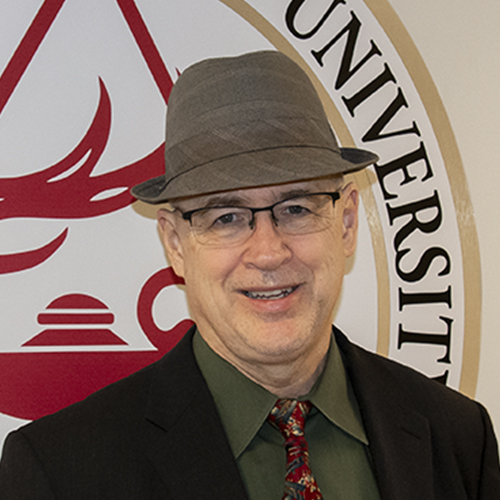 Professor of Practice
Unmanned Systems and Astronautical Sciences
Dr. Rick Hansen is a Professor of Practice in Unmanned & Autonomous Systems and Astronautical Engineering for Capitol Technology University and has experience in research, development, and operations for UAS & AE. His research focuses on low-cost methods of communication with near space (High Altitude Balloons) and orbital systems (satellites) as well as developing inexpensive sensing platforms using commonly available components. Dr. Hansen works with government, industry and academia to ensure the program is addressing their needs and students are qualified for internships and full-time employment. He also oversees the activities below to develop students' skills, abilities, and knowledge so they can become leaders in their field:
UAS program provides a variety of drones for student use, from small to large, to create experiments and accelerate learning. Students learn how to maintain, modify, and operate air, land, and aquatic UAS platforms, plan missions, and manage operations.
AE program sends payloads into near space and outer space on High Altitude Balloons (HAB), sounding rockets, and satellites. Capitol's Fusion Lab provides a makerspace for payload development, complete with 3D printing and electronic test equipment. The program maintains an ALPHA observatory on campus that focuses on detection of near-earth asteroids and research on the inner solar system. Students monitor simulated and real payloads from the program's Space Flight Operations and Training Center.
Dr. Hansen enjoys helping students develop technologies and publish research. He received his doctoral and bachelor's degrees from Capitol and his master's degree from Johns Hopkins University. His entrepreneurial projects include supporting the U.S. Department of Defense's (DoD) Cybersecurity Maturity Model Certification (CMMC) program, research in quantum computing and other platforms, and technology that supports CubeSat and drone operations.
Areas of Expertise:
Cybersecurity
Computer Science
Electronic & RF Engineering
Business & Entrepreneurship
Creative Problem Solving
Biography:
Education
PhD, Technology, Capitol Technology University
MS, Computer Science, Johns Hopkins University
BS, Magna Cum Laude, Electronic Engineering, Capitol Technology University
Certifications
ISC2 CISSP
FCC Amateur Extra
FCC GROL
Professional Experience
CEO, APS Global LLC, 2004-present – Cybersecurity, Research and Training
President, Arctic Systems Inc., 1989-2004 – Systems Development, TCP/IP Networking, Training & Research
Principal Engineer, HRB Systems, 1987-1989 – Signals Processing, RF Engineering, C/Unix
Military Service
US Air Force Electronic Security Command