When Terrence Bacon started college, he knew he wanted to do something involving computers. But coding wasn't what appealed to him the most.
"I initially started out doing software engineering, but the emphasis was a little too much on programming for me and I wasn't a very strong programmer," he says. He was more interested in designing networks, configuring systems and troubleshooting any problems that came up.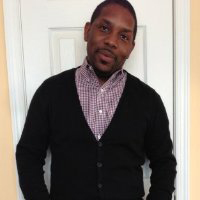 Capitol Technology University had an undergraduate degree that was tailored to his needs. The Management of Information Technology program (now renamed Management of Cyber and Information Systems) gave Bacon the skills and credentials he needed to enter the IT job market, first as a technical field specialist, and eventually as a systems engineer.
"My first job was with Lockheed Martin," Bacon recalls. "I was installing and troubleshooting equipment, and maintaining all kinds of hardware from desktop computers to routers and switches. Over time, my skills improved and I gained more experience, allowing me to move up the ladder."
Today he works as a systems engineer for Mainstem Systems,  a Columbia, MD-based firm that specializes in systems architecture, data management, analytics, Big Data, cloud, virtualization and software development. Meanwhile, he has also continued to further his education by completing a master's degree at Capitol, in information assurance. He received his master's degree in 2013.
Like many Capitol alumni, Bacon sees the school's small size as a crucial part of the academic experience. "You can get more personal interaction with your professor and there's more hands-on learning," he recalls. Courses that proved especially valuable included one in Java programming, where the assignments included creating programs for a calculator, and a Unix/Linux class. "Those two classes were stepping stones for me in terms of becoming interested in certain areas of IT," Bacon said.
When he went back for his online master's degree, he appreciated the practical approach of the coursework.
"One of the classes I liked most from the IA program was computer forensics," he said. "It gave me insight into a whole different realm of IT."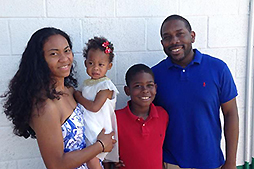 Although he did not live on campus, he found time to become involved in the Debate Club and other student activities. Post-graduation, he is continuing his involvement as an active alumnus. This month, Bacon became the newest member of Capitol's Alumni Council, where he will serve on the Relationships and Student Needs committee.
For students who have just started mapping out their academic and career paths, he recommends using every opportunity to develop their capabilities, including through the variety of resources that are available on the web.
 That's particularly important, he says, because companies want employees who can demonstrate their skills – not simply show them a diploma or certification.
"There's a lot of open source software out there that you can play with," he said. "You can do a lot of stuff with virtual box or you can start your own VNs and try out different software.  Hone your field of interest and practice at home."
"That way, once you start interviewing, you can show employers what you know how to do," he said.
Photos: Terrence Bacon; Terrence Bacon and wife Michaelynn, son Jeremiah and daughter Mia.