Vision and Goals
The Fusion Lab, launched in January 2014, is a space run by AE (pun intended) as a makerspace for all students to work on class projects and fun builds. The lab also hosts AE related student organizations, including the Model Rocketry Club and Capitol Balloon Experiment Crew (CBEC). These clubs host meetings, pizza parties, and other club related activities. The lab embodies the AE Department's philosophy of having projects be student run and student led.
There are two major objectives for the Fusion Lab. The first is to encourage students to work across disciplines. The  second is to show the rest of the campus how cool AE is. While the main focus of the space is AE's "go higher" mandate, students from majors such as cyber and information security, electrical engineering, computational systems, and business have found a home in the Fusion Lab. These students participate in activities such as learning how to use a 3-D printer, fly drones, work with a Raspberry Pi, and develop balloon and satellite payloads. Can't find an activity that interests you? Then start a new one. Quite simply, the Fusion Lab seeks to create an open and welcoming atmosphere that allows for multidisciplinary 'fusion' projects. If students need a senior project, they can stop by the Fusion Lab; there will probably be a project for them.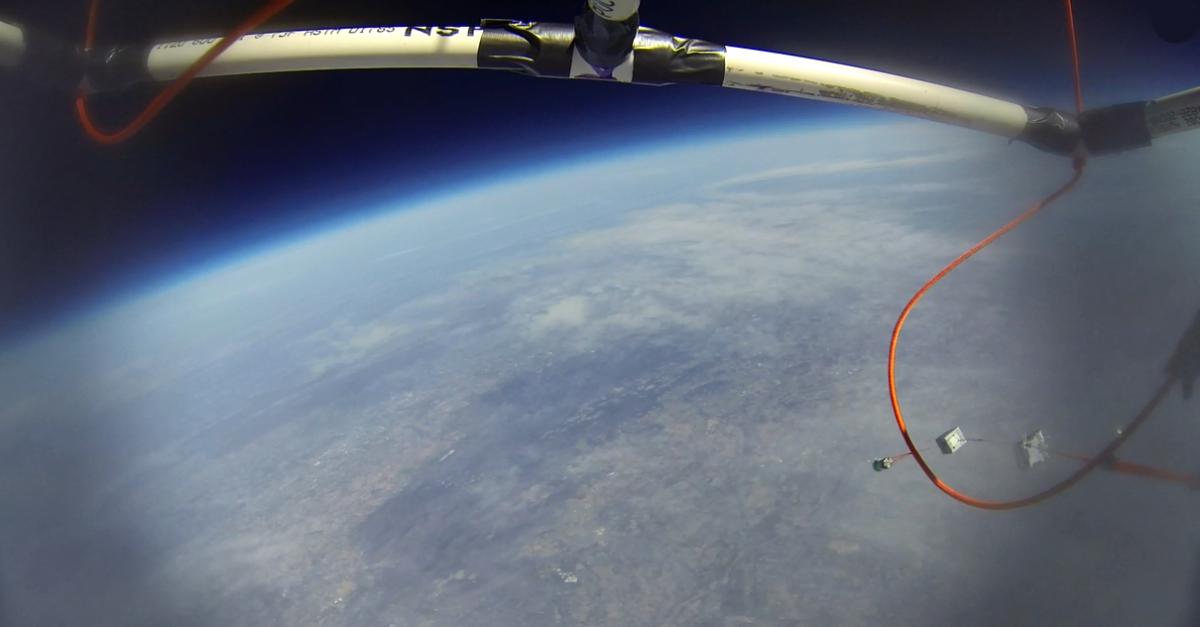 Activities
The Fusion Lab's 3-D printers, drones, and Raspberry Pi stations are used for student projects as well as balloon/picosatellite shell development, creative projects, and cosplay/crafting concepts. The lab supports tours for university visitors and activities such as open houses and Jump Start Juniors.  We support CBEC and the High Altitude Balloon Payload (BPP) project – a partnership with the University of Maryland College Park funded by the MD Space Grant Consortium – as well as the launching in 2018 Cactus-1 CubeSat and each summer's sounding rocket launch. Cactus-1 embodies two projects, the student-invented TRAPSat science payload and the student-run HERMES communications pilot, which embrace the 'fusion' idea. Both projects have students from multiple disciplines as team members.
Cactus-1 is a tabbed 3U CubeSat involving two technology demonstrations. The primary payload, TrapSat, uses aerogel to capture and profile micrometeorite and microdebris in an effort to initiate cleanup of LEO, and is the first CubeSat-based orbital debris detector to be flown in LEO. We also fly the first secondary stand-alone payload for a CubeSat, the separate Hermes module, which demonstrates commanding via Internet as an innovative cost-saving communications and command subsystem for gathering scientific data.  The Cactus-1 architecture and software are released as open source.
As a makerspace, the Fusion Lab is always evolving, open to the next new thing you bring through its doors.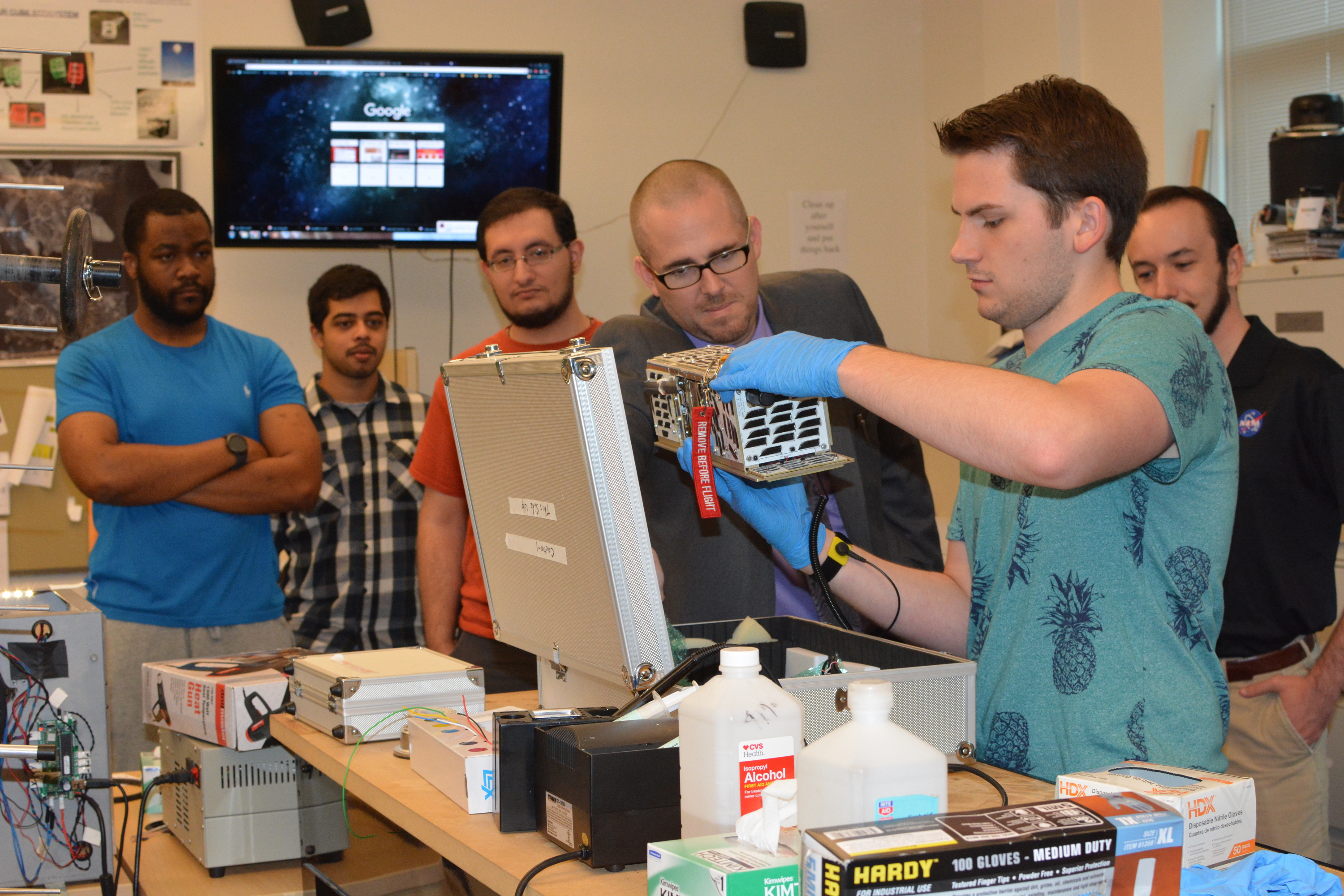 Message from Fusion Lab Manager
A good lab produces results. An excellent lab produces new researchers. Our Fusion Lab brings together students from different majors, working on student-created, student-led projects. Most labs tout their state-of-the-art equipment, which for us would include our multiple 3-D printers, 1.4-watt laser, and computers pre-loaded with modeling software. We choose to lift our students, the real key to success. Our best strategy is to keep the door open and get out of their way.  It's an open lab, a home for projects, a den for clubs, and a makerspace.
The best way for our students to expand their knowledge and explore new ideas is to bring their talents from all different disciplines into this space and give them what they need, advise them when they ask, and step back so they can shine. This web page will tell you about recent successes. If you want to know the most current, coolest work in the Fusion Lab, ask our students—they're the ones creating it.
---