How can we change the world for the better and improve life on the planet?

Accoding to inventor May-Li Khoe -- formerly of Apple and now at Khan Academy -- questions like these are at the heart of what it means to be a computer scientist today.

"It's about looking at the world and being dissatisfied with things and questioning everything," Khoe says in a video marking Computer Science Education Week, which is being held this year from Monday (December 3) through December 9.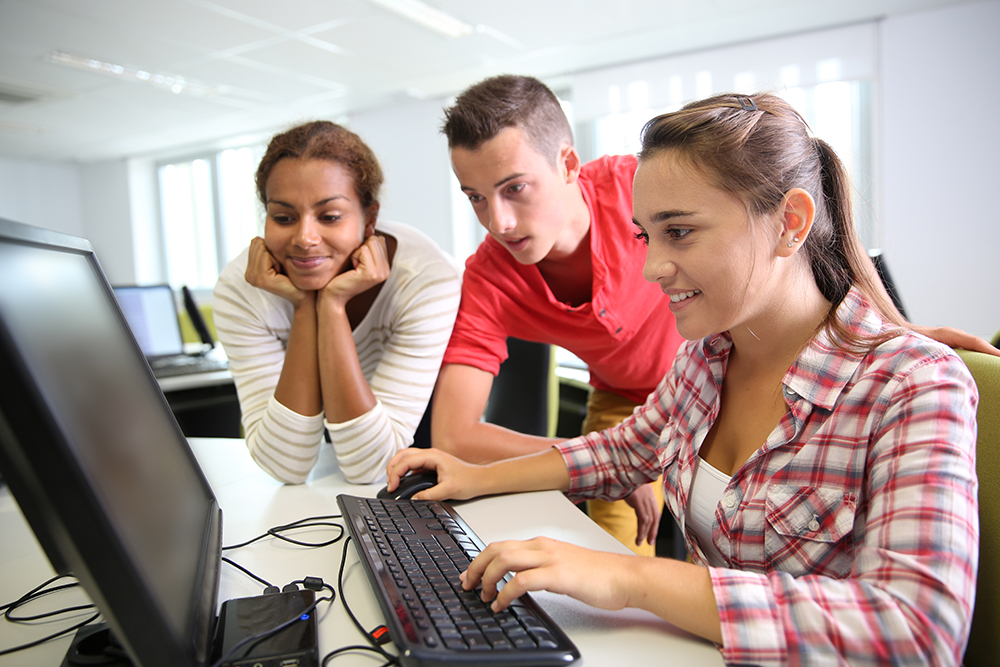 Khoe is one of several celebrated innovators and entrepreneurs featured in the video, which highlights the impact of computer science in areas as varied as agriculture, healthcare, and the entertainment industry.
Among the highlights: Lee Redden, creator of the  Lettuce Bot (dubbed "the Roomba for weeds"), explains how his invention has the potential to increase yields, lower costs, and improve sustainability. Brett Witt of Opower highlights software that helps consumers save energy and reduce carbon emissions. And iLuminate founder Miral Kotb discusses how the merging of art and technology is creating new outlets for creativity and expression.
The video is part of the kickoff for Hour of Code, an annual event held in conjunction with Computer Science Education Week. Each year at this time, schools and other organizations encourage students to participate in an hour's worth of introductory coding activities. The goal is to boost interest in computer science among students in grades K through 12.
Both Computer Science Education Week and Hour of Code are sponsored by a national advisory committee that includes Apple, Microsoft, the Boys and Girls Clubs of America, and the College Board.
"Every student in every K-12 school deserves an opportunity to learn computer science," writes  Cameron Wilson, president of  the  Code.org Advocacy Coalition. "This gives students a chance to start on a pathway toward the highest-paying tech jobs; and because technology will impact every sector, computer science is foundational for any 21st-century career."
For people in just about every walk of life, Computer Science Education Week is an opportunity to reflect on the transformations taking place as a result of computer technology. And although the event is geared to the K-12 demographic, its relevance extends to all ages: in contrast to some other occupations and pursuits, you're never too old to learn how to code.
Whatever the positive change you want to make in the world, coding is a tool that can make it happen.
Be a computer-age change maker! Learn about the opportunities to study computer science at Capitol Technology University. We offer a wide range of degree programs at the associate's, bachelor's, master's and doctoral levels. Click here for more information, or contact our admissions department at admissions@captechu.edu.