According to MIT Technology Review, cyber incidents doubled in 2017 and the number of incidents is only expected to rise. Black hat hackers are exploiting tricks new and old to steal data from both companies and individual users.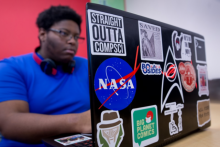 Luckily, schools like Capitol Technology University are training students in cyber analytics to address the rising demand for cybersecurity professionals who specialize in protecting data, and we don't stop at just teaching them programming or analytics software. To really stop a cybercriminal, you have to think like a cybercriminal.
Like any good detective, top-notch cyber analysts investigate their crime scene to prevent other enemies from exploiting vulnerabilities. "Every breach creates anomalies in the network, like a thief leaving DNA evidence at the scene of a crime," says Dr. William Butler, chair of Capitol Technology University's cybersecurity program. "A skilled analyst can use this information to identify patterns of attack. Algorithms can then be developed that look for these patterns and red flag them to cybersecurity teams."
Capitol courses cover digital forensics and incident handling, but also address the importance of physical security. "I knew this independent contractor who a company hired to see if their system was secure," says Michael Augustson, associate director of information services for Capitol. "To prove that it wasn't, he walked into the building dressed in a nice suit and went right into their server room. He picked up one of their servers and walked back out. Nobody stopped him because he looked like he belonged."
Effective security is going beyond reactive measures and helping students to be more aware of easy access points and how to protect them. "The human vulnerability is nearly always the weakest link," continues Augustson. "You could call up the help desk – I'm an employee and I work at this branch. I forgot my password and I can't get in. I've got this big project due and my boss is gonna kill me. Can you please help me out? – People are much easier to go after and a lot harder to trace."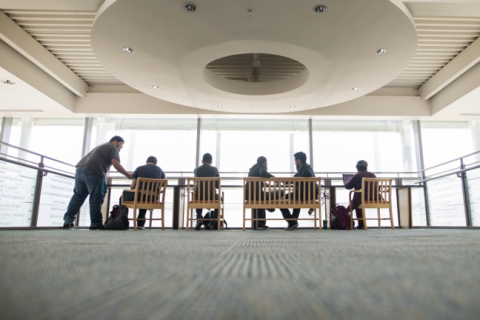 Company-wide awareness is hugely important in creating measures that prevent cyber attacks in the first place. If you are working to secure a bank and you know that anyone can call in and speak to an associate with access to critical data, you as their security person should advocate for security measures that force a caller to confirm their identity before any data is shared.
 "With the Internet of Things, we're seeing the security challenge escalate exponentially," adds Dr. Butler. "It's getting to the point where long-established cybersecurity tools and techniques no longer suffice. The data-driven, analytical approach offers cybersecurity professionals some additional, very powerful tools to include in their toolkit. With their combination of cybersecurity skills, awareness and understanding of the field, and analytical skills, cyber analytics students are uniquely equipped to address cyber attacks."
Learn more about Capitol's cyber programs here. Our cyber analytics programs are currently offered at bachelors and masters levels.
Tags:
Cyber Analytics