By 2020, researchers predict there will be nearly 200 billion connected devices. Computers, smart phones, tablets, vehicle navigation systems, appliances, security systems – the list goes on and on.
Most people don't think twice about the complex systems behind norms powered by technology such as driving down the highway or purchasing groceries from the supermarket – until the systems fail. Burgeoning technology offers convenience and customization, but it comes at a cost.
In a newly released Infrastructure Week podcast, "Modern Infrastructure Needs a Modern Bodyguard," Marianne Meins, vice president of critical infrastructure protection strategy at Parsons, discusses current challenges in managing critical infrastructure and how everyone – from experts to end users – plays a role in protecting our environment from threats.
"With our interconnected world and the virtual environment, our safety today relies on security to ensure our systems remain resilient," she said. Later, Meins notes the important role institutions of higher education fill in preparing a workforce of critical infrastructure professionals, giving a shout-out to Capitol as the first university in the United States to offer degrees in the field from the bachelor's to the doctoral level.
Parsons, a leader in defense, security, and critical infrastructure, understands the importance of critical infrastructure, even suggesting that it be added as the sixth domain to join the five established military domains: land, air, sea, space, and cyber.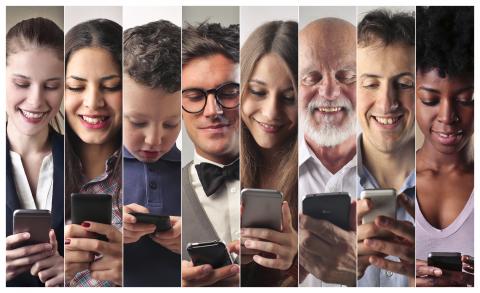 Parsons' Domain6, launched in 2018, is the world's first fully converged solution to thwart attacks in both physical and digital environments, a platform that Parsons not only offers to clients, including government intelligence and defense agencies, but also uses as an organization.
"Everybody naturally understands the physical proximity risk," Meins said. "But now, with every home being connected in a virtual way, we don't only have the physical issues. We have attacks that can come across the world at lightning speed. The physical infrastructure is dependent on a resilient digital foundation," she added.
The Department of Homeland Security identifies 16 critical infrastructure sectors, both physical and cyber, that are vital to the well-being and security of the nation.
Chemical
Commercial facilities
Communications
Critical manufacturing
Dams
Defense industrial base
Emergency services
Energy
Financial services
Food and agriculture
Government facilities
Healthcare and public health
Information technology
Nuclear reactors, materials, and waste
Transportation systems
Water and wastewater systems
In short, critical infrastructure underpins life as we know it. It's best that we protect it with a modern bodyguard.
Interested in a career in critical infrastructure? Contact admissions@captechu.edu to learn more about Capitol's bachelor's, master's, and doctoral programs.