Security, Intelligence and Critical Infrastructure
The more reliant we become on software, cloud computing and global connectivity, the more vulnerable our nation's critical infrastructure is to cyber threats from inside and outside our borders. Today, bot malware exceeds human activity, and it's vital that we are ready and able to defend ourselves.  Examples of infrastructure include: Airports, Election Systems, Electric Utilities (power generation, transmission, and distribution), Financial (Banking and Insurance), Health Care, Manufacturing, Nuclear Plants, Port Facilities, Rail Transit Systems, Refineries (Oil and Gas), Telecommunications, and Waste Water Treatment Facilities.
Capitol Technology University is providing hands-on training to the next generation of cybersecurity warriors. Armed with practical know-how and knowledge of the NIST Cybersecurity Framework and National Infrastructure Plan, and the Critical Infrastructure and Resilience Directive, you will learn how to protect America's infrastructure from attack while also learning what a facility is and how it operates so that the blend of cybersecurity and really understanding why one is protecting a specific infrastructure facility from attack is understood.  This holistic understanding of what happens if a facility is attacked to the population and safety of a nation, how the facility actually operates to see the vulnerabilities in the physical operations, and the technical cybersecurity knowledge of protecting the IT brains of the facility is crucial to being a manager in a position of such national importance.
Security Intelligence and Critical Infrastructure Overview
Career Outlook
By 2026, Information Security Analysts jobs are expected to grow by 28% according to the Bureau of Labor Statistics. The median annual salary for Information Security Analysts is $95,510.
Capitol Tech Opportunities
Here's some of the ways that we prepare and connect you with the field of security intelligence and critical infrastructure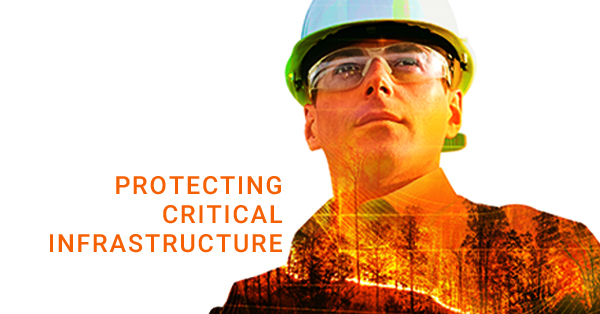 Critical Infrastructure Center (CIC)
Learn how to protect the 16 sectors of critical infrastructure, which the U.S. government designated as vital to the day-to-day operations of the U.S. These sectors need cybersecurity, and other forms of protection, so we can maintain our lives. From the most basic aspects of life—having clean air to breathe and water to drink—to the more complex— coordinating airplane traffic and securing nuclear reactors, life as we know it depends on these sectors.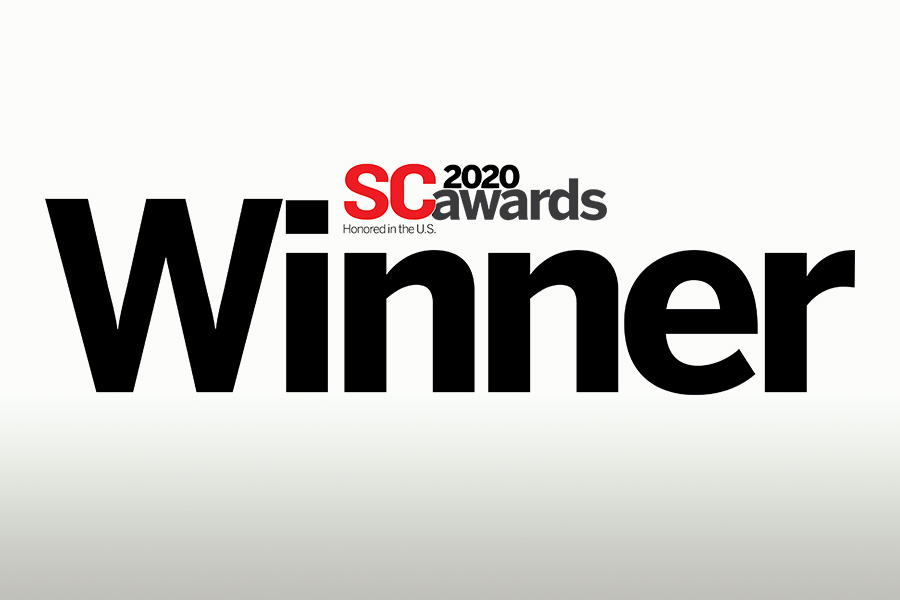 America's Best Cybersecurity Program
Capitol Technology University is honored to receive the prestigious SC Media 2020 Award for Best Cybersecurity Higher Education Program. Formed in 1989, SC Media is highly regarded in cybersecurity circles for its long dedication to the industry. They cite Capitol Tech's numerous undergraduate, graduate and doctoral degrees, dedication to the employability of students, innovative programs, hands-on teaching methods and deeply rooted relationships with government agencies as reasons why the university stands out among other cybersecurity education programs.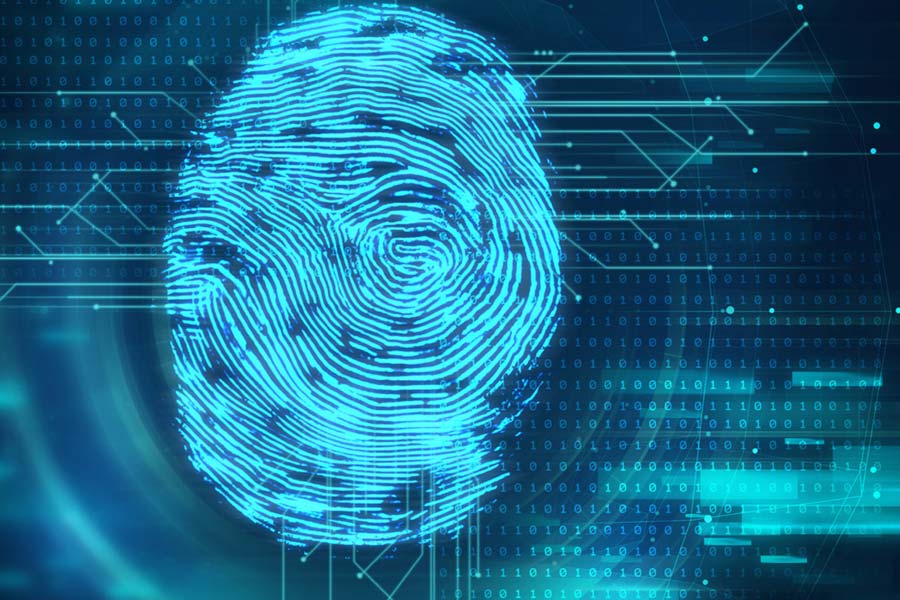 Digital Forensics Lab
Learn how to recover digital evidence or data from mobile devices under forensically sound conditions. You'll put classroom knowledge to work as you work on malware evaluation and the security aspects of telematics, IoT and critical infrastructure.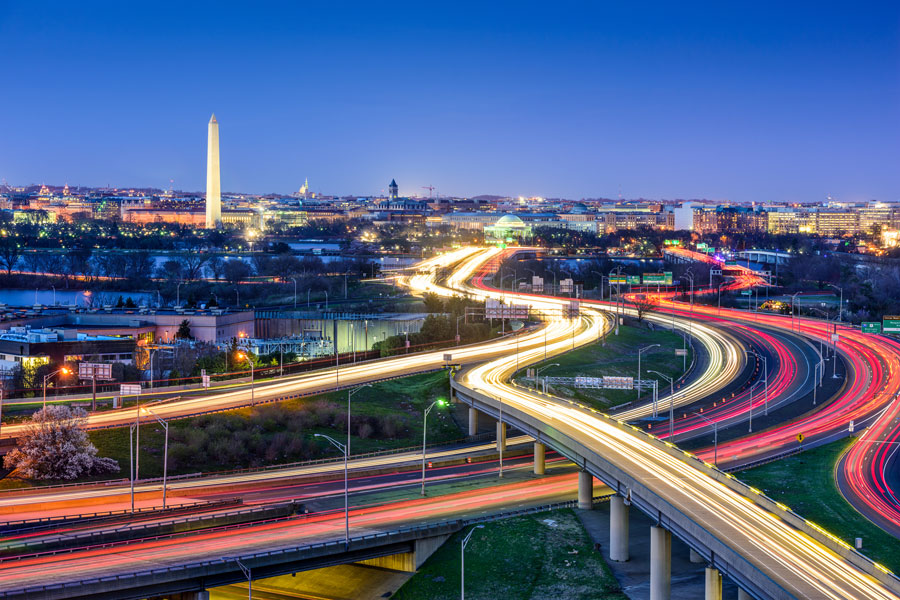 Washington, D.C. - Tech Hub
Washington, D.C., home to more than 1,000 tech startups, is now ranked amongst the top 10 cities for tech jobs. Tech sector jobs in D.C. grew by 50% in the last decade. Within an hour of the campus, you can attend conferences, summits, workshops, and tradeshows; you can interview for summer internships; and you can visit trade groups, think tanks, and organizations.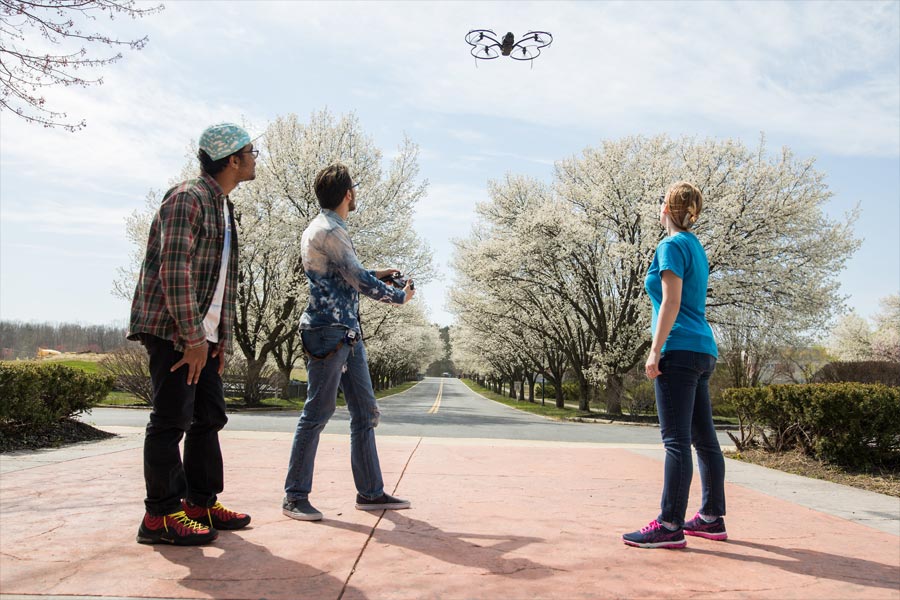 Unmanned Systems Lab
Learn to program a swarm of drones, get hands on experience working with peers and industry practitioners to solve real-world problems in disaster management, homeland security, law enforcement, journalism, insurance, media, telecommunications, and more.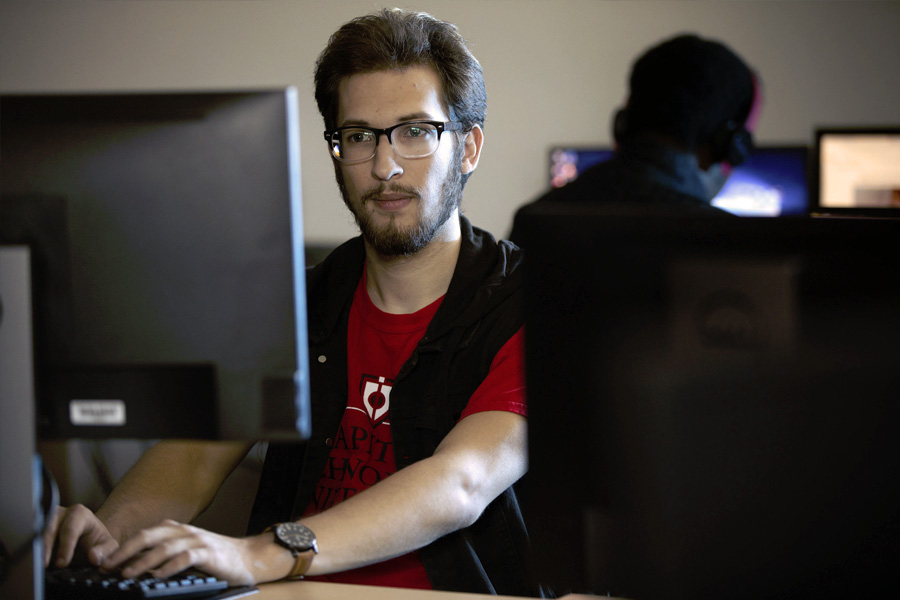 Cyber Lab
Defeat simulated cyberattacks in our Cyber Lab. This lab has an advisory board with members from corporations such as Lockheed Martin and SAIC, as well as other universities such as Johns Hopkins University Applied Physics Laboratory and the University of Maryland.