Capitol Technology University is entering an exciting new phase in its history.
Dr. Bradford L. Sims took the helm as the university's eighth president earlier this school year, bringing an ambitious vision of new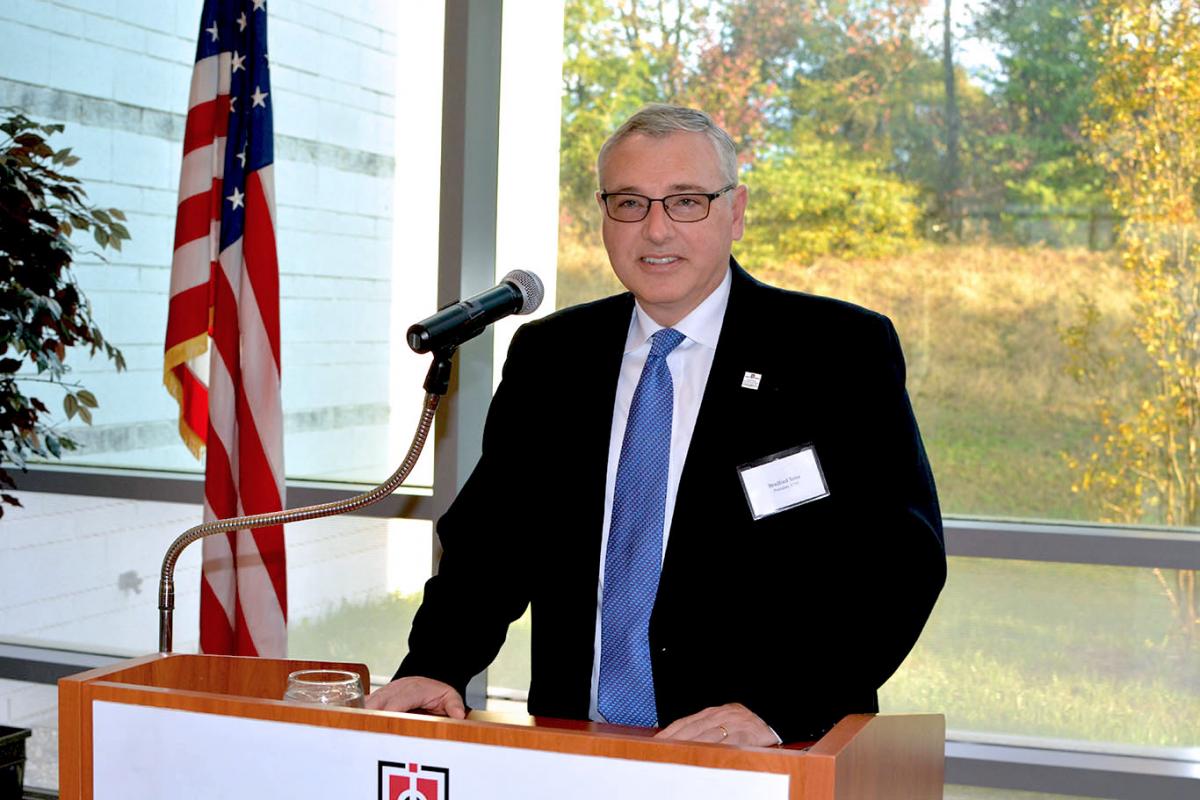 programs and institutional growth. On April 20th, the university will officially mark the launch of his presidency with an investiture ceremony on the Capitol campus.
On April 20th, 2018, Capitol Technology University will hold an investiture ceremony to officially inaugurate the Sims presidency. It will be a day of food, fun, and new beginnings as we look to the future of an institution founded in 1927.
Capitol's history and traditions will be on display, as symbols of the institution are presented to the new president. Academic robes and regalia will highlight Capitol's connection to a long, proud heritage of university education over the centuries.
During the ceremony, Dr. Sims will officially receive his ceremonial robes to be worn at graduation, including the presidential medallion.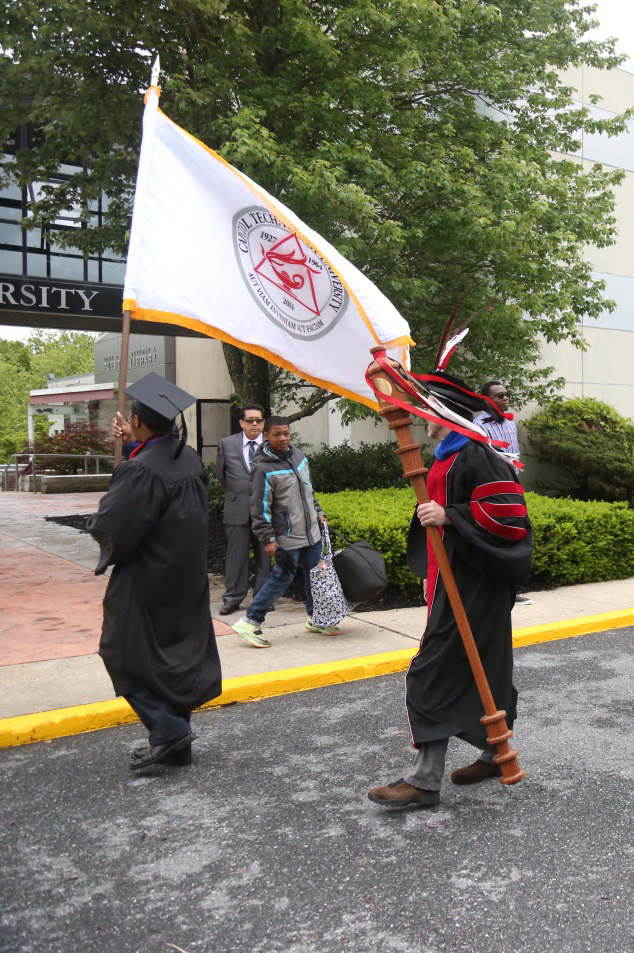 Students, alumni, faculty, administration, trustees, benefactors, and partners all form part of that heritage. All have contributed their part to the Capitol story.
In celebrating new leadership, we will also be celebrating the Capitol community.
"An event like this is an opportunity for all of us to come together and reflect on the university's mission, the critical role that higher education plays in transforming lives, and the ways in which societies benefit from technological innovation and scientific progress," said Melinda Bunnell-Rhyne, vice-president of student engagement and university development.
"All of us at Capitol are excited about Dr. Sims's leadership and the path forward which he is charting for the university," Bunnell-Rhyne said. "The university is growing and evolving."
The day's events will, in addition to the investiture ceremony, include the official opening of the university's new frisbee golf course. A luncheon will be held following the ceremony. During the afternoon, the Student Leadership Advisory Board (S-LAB) will host a celebratory event for students.
For more information on the Investiture and the day's events, including an itinerary and more on Dr. Sims, please visit https://www.captechu.edu/investiture. Current students need not RSVP.
We hope you can join us on April 20th!