The events are intense. They're fun. And they help cyber security bachelor's degree students put the concepts they've learned into practice, testing their skills against competitors in a real-time environment.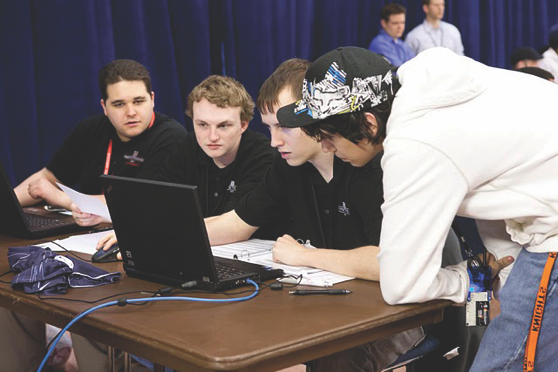 Cybersecurity competitions, like the Mid-Atlantic Collegiate Cyber Defense Competition (MACCDC), have become an integral part of education in the field. With a national discussion in progress on how to meet the critical shortage of cyber security professionals, many see such competitions as essential to building the needed skills.
Studying cybersecurity at Capitol, you'll have the opportunity to participate in the MACCDC as well as other contests, such as the National Cyber League competition season, MITRE Cyber Academy's Capture the Flag (CTF) event, and the Maryland Cyber Challenge. As a university with a specialized focus on engineering and technology, Capitol's Cyber Battle Team is in the limelight, much as athletic programs are at many other schools.
"This is our sports team," says Dr. William Butler, head of the cybersecurity program at Capitol. "Every year, they make us proud."
Experience in cyber competitions builds skills that go beyond what can be taught in a classroom, says Professor Rick Hansen, the team coach. In a competitive environment, students learn to think quickly and make precise, on-the-spot decisions.
"At our heart, we're all competitive beings," Hansen says. "From an early age, it's how we learn – we play and we compete with each other.  It teaches you lessons you can't learn in any other way."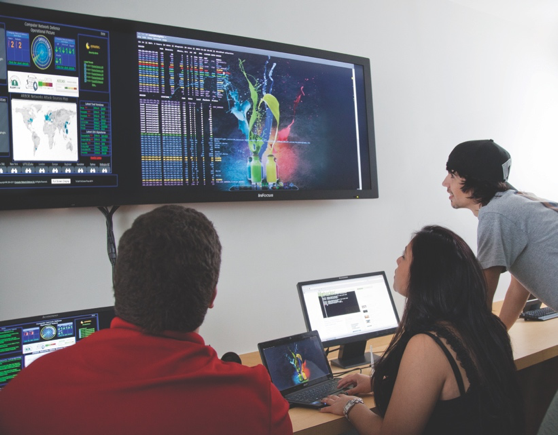 Aspiring cyber warriors at Capitol not only have the benefit of attending a highly ranked cybersecurity program – designated a Center of Excellence by the Department of Homeland Security and the National Security Agency -- but they also have access to the school's Cyber Lab, a unique training resource.
"The Cyber Lab has equipment, training software, and staff who are there to help," Hansen says. "Students can set up their own cyber playground at the lab and practice the challenges and exercises that they're most interested in."
The Cyber Battle Team lineup changes each year as students progress through the program, with seasoned competitors serving as mentors to their younger counterparts. In this way, new students quickly master the learning curve and a cohesive team is built in time for the competition season, which typically gets under way in January.
"When it all comes together, it's magic," Hansen says.
Want to be part of the action? Click here to request information about Capitol's cybersecurity programs.