In our data driven world, analytics experts are a critical part of any good modern day business. There are many different types of analytical specializations out there, but do you know which fields are the most in-demand?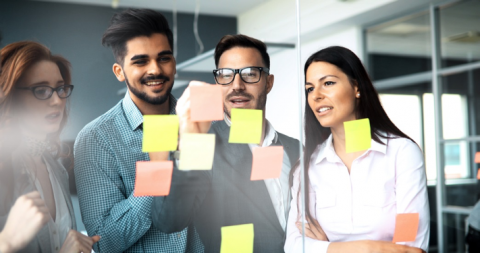 Here's our list of five of the top positions accessible to people with an analytics degree:
1. Data Analyst – Average entry level salary nationwide? $55,000/yr.
Data analysts inspect, clean, and model data to gather information that will help guide their company in the right direction. They are able to take the data they gather and make it much easier to see and understand. A similar but slightly more complex position from data analyst is that of a data scientist. Data scientists typically have the additional ability to create new algorithms to collect and manage relevant incoming data.
2. Business Analyst – Average entry level salary nationwide? $58,000/yr.
Business analysts dive deep into a company's processes and systems to develop technology based solutions to increase overall efficiency and effectiveness. They do this by analyzing company data, examining anything from sales numbers to social media likes. Business analysts can be general analysts or they can specialize in a certain aspect of industry.
3. Financial Analyst – Average entry level salary nationwide? $58,000/yr.
No surprises with a title like financial analyst, this position is just what it sounds like. Financial analysts examine financial data to help guide company decisions regarding spending, investing, and any other major financial decisions.
4. IT/Security Analyst – Average entry level salary nationwide? $61,000/yr.
IT/Security analysts use the data that they gather to advise companies on how to protect their network and systems. This career path would be ideal for someone studying cyber analytics, as security analysts often work to prevent and address cyber threats to organizational data.
5. Technology Analyst – Average entry level salary nationwide? $69,000/yr.
Technology analyst is an umbrella term that can involve a number of different responsibilities. Generally, these analysts are responsible for assessing a business's technology and figuring out how to best use what they have to meet the needs of that business or their clients. Technology analysts are often expected to assume a managerial or leadership role, and can be required to have certain programming or technical skills depending on the position.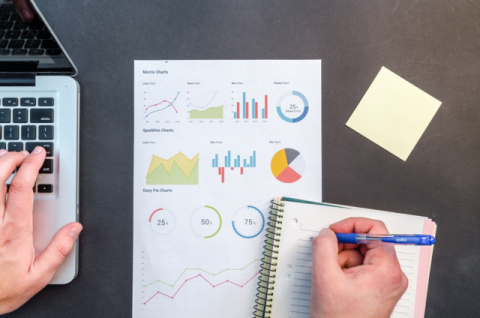 At Capitol Technology University we have several data, business analytical, and technology based programs to get you ready for your career in analytics. We take preparing our students to be ready for the workplace so seriously, that we've made a commitment.
With our Capitol commitment, if you graduate with a qualified bachelor's degree, we believe that you will find a position in engineering, engineering technology, computer sciences, information technology or business within 90 days of graduation. If you don't, Capitol will provide up to 36 additional undergraduate credits — tuition free — while you continue your job search.
"Numbers and data should drive the decisions that administrators make for their mission, vision, and value of their respective organizations," says Capitol professor Dr. Michael Fain. "As a student here we teach you how to take data, or numbers, and plug these numbers in to help leadership come up with a strategic plan."
All salary data was taken from Payscale.com. Salaries in your area may vary. To schedule an appointment with career services for guidance on what kind of job might be the right fit for you, please email careers@captechu.edu.
Tags:
Analytics and Decision Science
Data Analytics