Associate of Applied Science in Professional Trades Administration (AAS)
Earn an AAS in Professional Trades Administration and begin your journey towards developing business management skills in the industrial trades field and self-employment market.
Professional Trades Administration involves trades sectors with highly skilled self-starter owners, employees, and contractors within the field. This degree focuses on developing analytics, decision-making, and business skills for individuals working with industrial trades and those who want to start and manage their own businesses. Students will learn accounting, finance, human resources, legal issues, project management, business writing, enterprise growth, and more to provide a solid foundation of knowledge to their trade skill.
Students will also learn the process for certifications and licenses, insurance, taxes, and other documents, as well as how to register for and obtain them. They will learn the regulations and processes that coincide with small business ownership, trade, and contractor positions. 
Career examples within this field include: 
Automotive Mechanic Manager 
Project Manager/Carpenter 

Heavy Equipment Manager 

Masonry Contractor 

Building Assessor 

Plumber, Pipe fitter, or Steamfitter Manager 
Capitol Tech has the unique resources and partnerships for students to progress in this field. Students may have opportunities for hands-on experience and collaborations with the National Center for Construction Education & Research (NCCER) and other related organizations. The university's proximity to Washington, D.C. and the DMV area ensures prospective students will find many apprenticeships and job opportunities available to them with leaders of the Professional Trades industry. 
The AAS in Professional Trades Administration is structured for beginners in the professional trades field. During this program, students will explore the technical and management skills needed to further their education and career potential. 
For continued study, see our B.S. in Professional Trades Administration. 
Why Capitol?
Trade experience with industry-experts and hands-on labs
You'll receive the expert guidance you need to successfully complete your degree and build knowledge in the field through our industry-expert faculty and our hands-on labs.
Strong partnerships lead to career development
Capitol has established strong partnerships with leaders in the industry to ensure that our students have access to the best resources and networking opportunities to develop their career.
Support for you
Whatever support you need - tutoring, help with a job search, networking - we have facilities and personnel ready to help.
Our location puts you in the heart of the action
The Baltimore/Washington D.C. area has one of the largest concentrations of trade companies, contractors, and government agencies in the United States, making it easier to find internships, apprenticeships, networking opportunities, and high-paying jobs.
Faculty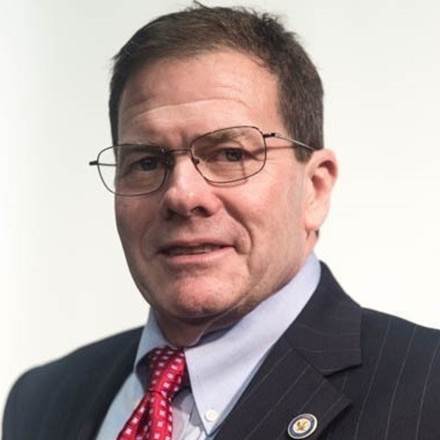 Gary Burke
Program Director
Gary Burke has an MBA from Southern Methodist University and a BS in Building Science from Auburn University. He has extensive experience in business operations and management, commercial and residential construction, real estate and land development, residential and commercial property. Professor Burke has a passion for education and has mentored hundreds of students in the construction management field.
Career Opportunities
Market demand for Professional Trades Administration expertise
Get your degree in a rapidly growing field with an increasing demand for talented and dedicated professionals with technical trade and business management skills.
A degree in a critical industry
Graduates will get their breakthrough into the industry, establishing themselves as learned professionals, or continue to a higher degree.
Degree Details
---
Tuition & Fees
Tuition rates are subject to change.
The following rates are in effect for the 2023-2024 academic year, beginning in Fall 2023 and continuing through Summer 2024:
Anytime Online Tuition - Standard Rate ** $450 per credit, plus fees
Anytime Online Tuition - Partnership Rate ** $360 per credit, plus fees
Active Duty Military Tuition ** Tuition $250 per credit, plus fees
Retired Military Tuition ** Tuition $746 per credit, plus fees
Information technology fees
Part-time (1-11 credits) - $39 per credit
Full-time (12+ credits) - $431 per semester
**eligibility for this rate requires acceptance into an anytime online program; additional discounts or scholarships do not apply
Find additional information for 2023-2024 undergraduate tuition and fees.