Online Bachelor of Science (BS) in Facilities Management

Earn an online bachelor's degree in Facilities Management and take the lead in managing facilities throughout the world
With a degree in Facilities Management, you will bring a unique skill set to the built environment. You will explore the requirements of what it takes to manage a variety of facilities by using multiple disciplines to ensure functionality, comfort, safety and efficiency of the built environment by integrating people, place, process and technology. Using knowledge in management, cybersecurity, and technology, you will understand how to protect both physical buildings, industrial plants, transportation, infrastructure, and the computer networks that remotely operate these facilities, and how they are crucial to our society and the way we live. You will also complete an unmanned systems course and can add a minor in unmanned systems that will lead to being able to obtain your FAA Part 107 license to operate commercial uses of drones weighing less than 55 pounds.
An Online Bachelor of Science in Facilities Management is a smart career choice in today's rapidly evolving digital era due to technology and the internet transforming not only how we live, but also how we learn and work. Online education has become a game-changer, democratizing access to high-quality education without the constraints of geography or time. One such avenue of study that is gaining increasing attention is Facilities Management.
An online Bachelor of Science in Facilities Management is a degree that can shape your future, providing you with the tools and insights to manage, maintain, and oversee the physical environments of different types of organizations. Here's why this degree is an excellent choice for your future career.
Growing Demand in a Diverse Market
From healthcare institutions to corporate offices, from educational campuses to government agencies, all have facilities that need management. The demand for facilities managers is projected to grow by 7% from 2018 to 2028, faster than the average for all occupations, according to the U.S. Bureau of Labor Statistics. This demand is driven by the increasing complexity of regulatory requirements, the need for cost-effectiveness, sustainability, and the importance of maintaining a safe, efficient, and conducive environment for workers or residents.
Attractive Compensation
An online Bachelor of Science in Facilities Management can potentially lead to high earning potential. As of the U.S. Bureau of Labor Statistics data in 2020, the median annual wage for administrative services and facilities managers was $96,940. With experience and further qualifications, this figure can significantly increase.
Career Flexibility
The broad-based curriculum of a facilities management degree offers a diverse skillset. This flexibility allows graduates to work in various sectors - healthcare, education, hospitality, retail, and many more. Whether you have an interest in business, engineering, architecture, or environmental science, a career in facilities management can accommodate your passion.
Digital Learning Advantage
The online nature of the degree provides flexibility, allowing you to balance your studies with work, family, or other commitments. This means you can earn while you learn, gaining practical experience that will enhance your understanding of the course material. Plus, studying online can foster self-discipline, time management skills, and digital literacy - all highly valued in today's job market.
Sustainable and Green Future
With an increasing global focus on sustainability, facilities managers play a crucial role in promoting green initiatives. They are at the forefront of implementing energy-efficient systems, managing waste, and ensuring that their facilities comply with environmental regulations. In essence, a career in facilities management can contribute to the bigger picture of global sustainability.
Lifelong Learning
The field of facilities management is continually evolving, with new technologies, regulations, and best practices. This dynamic environment fosters a culture of lifelong learning, keeping you engaged and mentally stimulated throughout your career.
Leadership Opportunities
Facilities managers often find themselves in leadership roles, coordinating and directing the activities of a diverse team. This experience can be extremely rewarding and opens up pathways to senior management positions.
An online Bachelor of Science in Facilities Management provides a gateway to a rewarding, flexible, and future-proof career. It equips you with a versatile skill set, opens up a wide range of industries, and puts you at the forefront of the drive towards a more sustainable future. It's a smart choice in a world where the only constant is change. 
Facilities Management is a trillion-dollar industry and huge both in the United States and internationally and leads to many career opportunities. There are many types of facilities such as small office complexes, high rises, stadiums, airports, to name just a few which directly overlap with the Department of Homeland Security's 16 critical infrastructure sectors. These include the management and protection of facilities such as water and wastewater treatment facilities, power plants, oil refineries, manufacturing facilities, chemical facilities, transportation sector, nuclear industry, dams, commercial facilities, communications structures, defense bases, and hospitals. The International Facility Management Association provides a great summary of the industry on their webpage.
Why Capitol?
Our location puts you in the heart of the action.
The Baltimore, Maryland/Washington D.C. area has one of the largest concentrations of high-tech companies, defense contractors, and government agencies in the United States, making it easier to find internships and high-paying jobs.
Our classes are taught by working professionals.
The facilities management field is undergoing rapid change in light of emerging technologies, including the Internet of Things (IoT).
Support for you
Whatever type of resource you need - a way to improve your math skills, a place to exercise, help with a job search - we are ready to help.
Capitol Tech Opportunities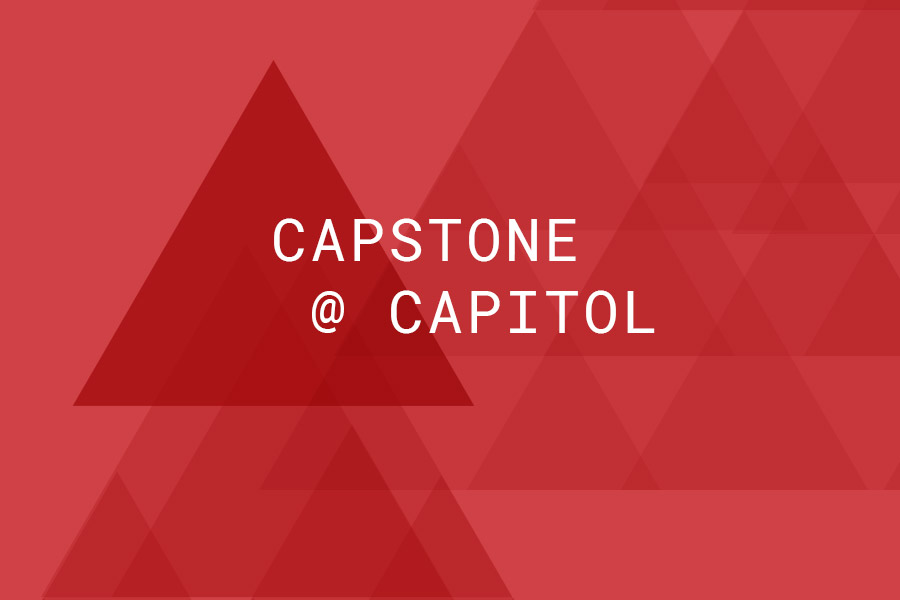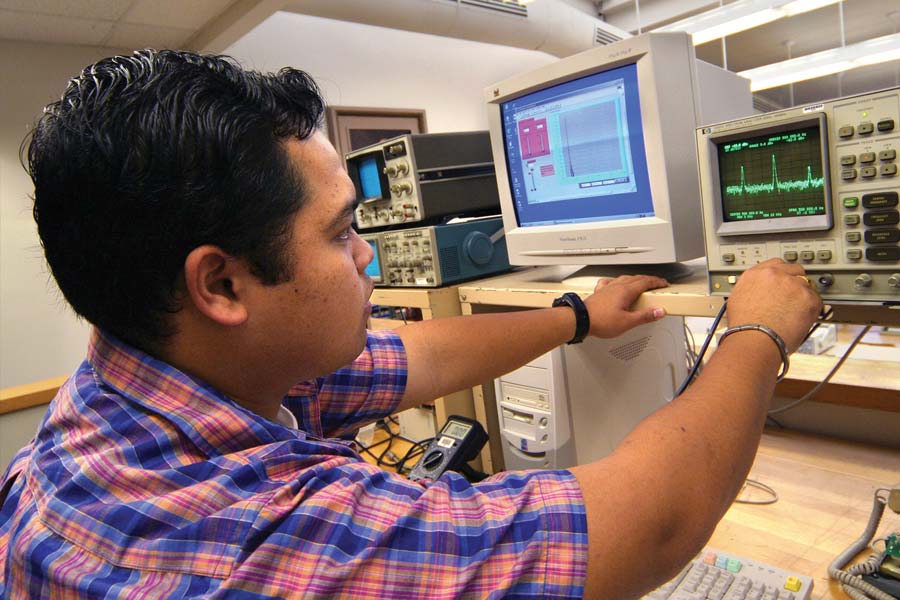 Capstone Project
You have the chance to showcase your classroom knowledge in your capstone project, which is required for graduation. Depending on your major, this could be writing a report and giving an oral presentation or building, designing and testing a working prototype. 
Co-Ops and Internships
An internship is an essential first step to launching your career. Our reputation helps to open doors, plus our career services office provides guidance on how to write a resume to career-related events and much more.
Degree Details
---
The online Bachelor of Science in Facilities Management is a total of 121 credits, which covers technical courses, mathematics and sciences, and English and social science courses.
---
Tuition & Fees
Tuition rates are subject to change.
The following rates are in effect for the 2024-2025 academic year, beginning in Fall 2024 and continuing through Summer 2025:
Anytime Online Tuition - Standard Rate ** $455 per credit, plus fees
Anytime Online Tuition - Partnership Rate ** $360 per credit, plus fees
Active Duty Military Tuition ** Tuition $250 per credit, plus fees
Retired Military Tuition ** Tuition $746 per credit, plus fees
Information technology fees
Part-time (1-11 credits) - $40 per credit
Full-time (12+ credits) - $435 per semester
International student fee - $778 per semester
**eligibility for this rate requires acceptance into an anytime online program; additional discounts or scholarships do not apply
Find additional information for 2024-2025 undergraduate tuition and fees.