Online Bachelor of Science (BS) in Occupational Safety and Health

Online Bachelor's Degree in Occupational Safety and Health
In the ever-evolving landscape of 21st-century careers, one field continues to stand out due to its increasing relevance, multifaceted benefits, and promising prospects - Occupational Safety and Health (OSH). This critical discipline is not just about preventing workplace accidents; it involves creating an environment that fosters the physical, mental, and social wellbeing of workers. It's an area of expertise that is becoming increasingly crucial across all sectors of industry and business, underlining the growing demand for professionals in this field.
Now, with the advent of online learning, it's easier than ever to earn a bachelor's degree in OSH without the constraints of geographical location or time. Here are some compelling reasons why an online bachelor's degree in OSH is an excellent future career choice.
Increasing Demand and Job Security
The Bureau of Labor Statistics projects that the employment of occupational health and safety specialists and technicians will grow 6% from 2020 to 2030, faster than the average for all occupations. With growing industrialization, technological advancements, and regulatory changes, there's an ever-present need for OSH professionals. These professionals are integral to various sectors, from construction and manufacturing to healthcare, providing a broad spectrum of career paths.
Competitive Compensation
OSH professionals enjoy competitive salaries that reflect their critical role in maintaining safety and health in the workplace. According to the U.S. Bureau of Labor Statistics, as of 2020, the median annual wage for occupational health and safety specialists was $74,100. With additional experience and advanced degrees, these numbers can rise substantially, offering a lucrative career path.
Flexible Learning
Online bachelor's degrees provide a flexible and convenient way to study. You can learn at your own pace, balance other commitments such as work or family, and save time and money on commuting. Moreover, online learning often allows students to apply their learning directly to their current work, enhancing their effectiveness and providing immediate value to their employers.
Practical and Transferable Skills
An online bachelor's degree in OSH provides a rich assortment of skills applicable across industries. These include risk assessment, hazard identification, emergency preparedness, and regulatory compliance. Additionally, you'll learn critical thinking, problem-solving, and communication skills - all valuable assets in any career path you might choose.
Making a Tangible Impact
Perhaps the most fulfilling aspect of a career in OSH is the opportunity to make a difference. As an OSH professional, you will be directly contributing to the safety and wellbeing of workers. Your role can lead to reduced accidents, improved working conditions, and ultimately, a happier, healthier workforce. It's a career that offers personal satisfaction, knowing your work makes workplaces safer and saves lives.
Career Growth and Development Opportunities
The field of OSH is continually evolving, offering ample opportunities for career growth and development. After completing a bachelor's degree, you can choose to specialize in specific sectors or broaden your knowledge with a master's degree or professional certifications.
An online bachelor's degree in Occupational Safety and Health presents a future-proof career choice that offers job security, competitive compensation, and the chance to make a real difference. With the flexibility of online learning, there has never been a better time to embark on this rewarding career path. 
The Occupational Health and Safety industry faces new challenges every day. With the integration of new technology and shifting priorities, such as the usage of unmanned and autonomous systems and artificial intelligence, the increasing need for cybersecurity and risk management, the public health emphasis on safety and human factors, and the development of sustainable products and methods, the need for highly skilled professionals is growing.
But with these challenges come opportunities for professionals in the field to step up to their potential and meet the needs of the industry. Capitol Technology University offers the means to success in the Occupational Health and Safety field through our many degree programs that specialize in this area of study, as well as our Center of Academic Safety Excellence (CASE) where our network of safety leaders will help students become fully prepared for successful careers.
The Bachelor of Science in Occupational Safety and Health is recognized as a Qualified Academic Program (QAP) by the Board of Certified Safety Professionals (BCSP), meeting the qualified credential requirement for the Certified Safety Professional (CSP) certification.
What does it mean to be a Qualified Academic Program (QAP)?
A QAP is a bachelors, masters, or PhD academic degree program in safety, health, and the environment (SH&E) whose required course curriculum has been reviewed by BCSP and has been found to be a substantial match to the current Associate Safety Professional® (ASP®) examination blueprint.
Graduates of a QAP are eligible to apply for the Graduate Safety Practitioner® (GSP®), a BCSP-approved credential necessary to apply for the Certified Safety Professional® (CSP®). It is only available to SH&E graduates from degree programs which meet BCSP QAP standards.
What are the benefits to a student who becomes a GSP?
Recognition for the level of preparation for professional safety practice.
Recognition for being on a path toward the CSP certification.
A waiver of the ASP examination requirement for CSP eligibility.
A certificate awarding the GSP designation.
Inclusion in the BCSP Credential Holder Directory and a digital badge.
Access to the BCSP Career Center.(https://www.bcsp.org/GSP)
Why Capitol?
Our location puts you in the heart of the action.
The Baltimore, Maryland/Washington D.C. area has one of the largest concentrations of high-tech companies, defense contractors, and government agencies in the United States, making it easier to find internships and high-paying jobs.
Support for you
Whatever type of resource you need - a way to improve your math skills, a place to exercise, help with a job search or a disability - we have facilities and personnel ready to help.
Capitol Tech Opportunities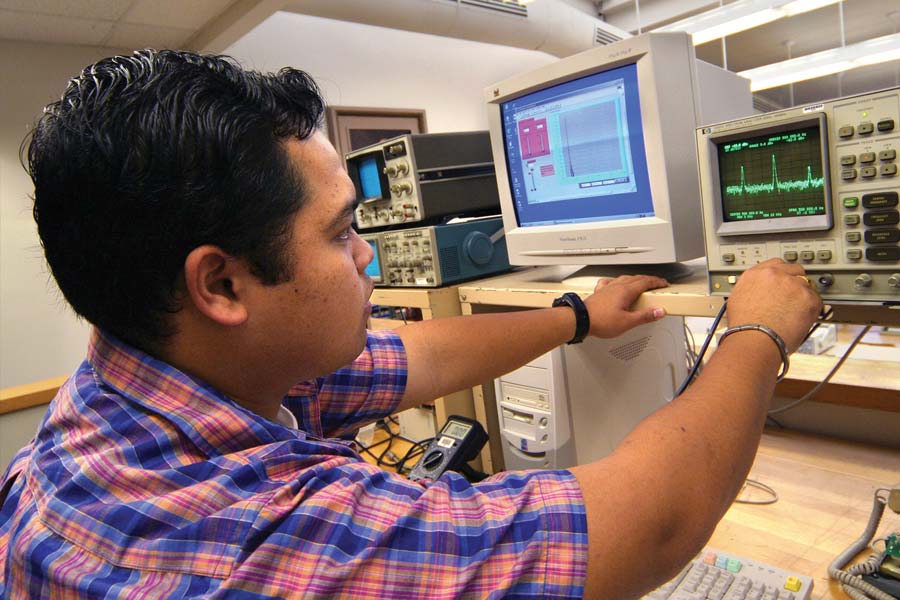 Co-Ops and Internships
An internship is an essential first step to launching your career. Our reputation helps to open doors, plus our career services office provides guidance on how to write a resume to career-related events and much more.
Career Opportunities
The Capitol Commitment
We've created a game plan to make sure you find a job upon graduation. Learn more.
Degree Details
---
The bachelor of science in occupational safety and health is a total of 121 credits, which covers technical courses, mathematics and sciences, and English and social science courses. NOTE- Transfer students who wish to use the BS Occupational Safety and Health degree to meet the qualifications for the Graduate Safety Practitioner® (GSP®), may not transfer in courses for the 42 credits in Safety or for the 16 credits in Math and Sciences.
---
Tuition & Fees
Tuition rates are subject to change.
The following rates are in effect for the 2023-2024 academic year, beginning in Fall 2023 and continuing through Summer 2024:
Anytime Online Tuition - Standard Rate ** $450 per credit, plus fees
Anytime Online Tuition - Partnership Rate ** $360 per credit, plus fees
Active Duty Military Tuition ** Tuition $250 per credit, plus fees
Retired Military Tuition ** Tuition $746 per credit, plus fees
Information technology fees
Part-time (1-11 credits) - $39 per credit
Full-time (12+ credits) - $431 per semester
**eligibility for this rate requires acceptance into an anytime online program; additional discounts or scholarships do not apply
Find additional information for 2023-2024 undergraduate tuition and fees.