Earn an online doctoral degree in Cyberpsychology, become a leader in a new scientific frontier
The Doctor of Philosophy (Ph.D.) in Cyberpsychology degree is a unique online program designed to broaden scientific investigation in an age of technology, and the first in America at a Doctoral level.  Scholars from computer science to the social sciences who join the field of Cyberpsychology will undoubtedly contribute to crystallising new ideas and conquering a new scientific frontier. As psychology delves deeper into cyberspace, some questions are becoming increasingly apparent. Will traditional concepts and theories suffice in our understanding of online behaviour? Will we need to modify theories? Will we need to develop new ones? The Ph.D. in Cyberpsychology program provides students with the opportunity to conduct extensive and sustained, original research at the highest level in the field of Cyberpsychology. Key research areas in cyberpsychology are as follows; human factors in infosec and cybersecurity, forensic cyberpsychology, social technologies, ecommerce, developmental cyberpsychology, clinical cyberpsychology, online safety technologies and the psychology of virtual reality and artificial intelligence. The Ph.D. in Cyberpsychology is for current professionals in the field who desire to elevate their skills to the highest level and to contribute to the body of knowledge in Cyberpsychology.
Graduates are likely to find employment or promotion opportunities across a wide range of sectors; including but not limited to industry, the technology sector, cybersecurity, infosec, financial services, education, e-commerce, healthcare, government, law enforcement, military and academia.
Why Capitol?
Learn around your busy schedule
Program is 100% online, with no on-campus classes or residencies required, allowing you the flexibility needed to balance your studies and career.
Proven academic excellence
Study at a university that specializes in industry-focused education in technology fields, with a faculty that includes many industrial and academic experts.
Expert guidance in doctoral research
Capitol's doctoral programs are supervised by faculty with extensive experience in chairing doctoral dissertations and mentoring students as they launch their academic careers. You'll receive the guidance you need to successfully complete your doctoral research project and build credentials in the field.
Key Faculty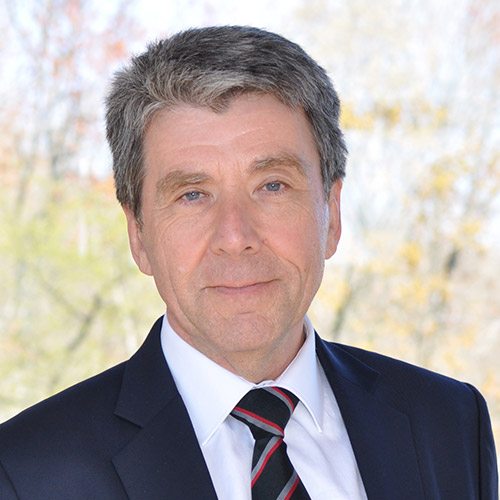 Dr. Ian McAndrew
Dean of Doctoral Programs
An internationally recognized leader in research and expert on low-speed flight, Dr. McAndrew has five degrees: a PhD, two master's degrees and two bachelor's degrees. He is a Fellow of the Royal Aeronautical Society. Dr. McAndrew chairs several international conferences and journals and is invited to give keynote speeches all over the world. He started his career in the automotive industry as an engine designer, and has worked at several universities across the globe. Dr. McAndrew is Dean of doctoral programs at Capitol Technology University. An external examiner on the world wide stage (UK USA, Germany, Italy, Jordan, Japan, Australia, Greece and Kenya) his experience includes over 115 successful Doctorate successes.
Contact Dr. Ian McAndrew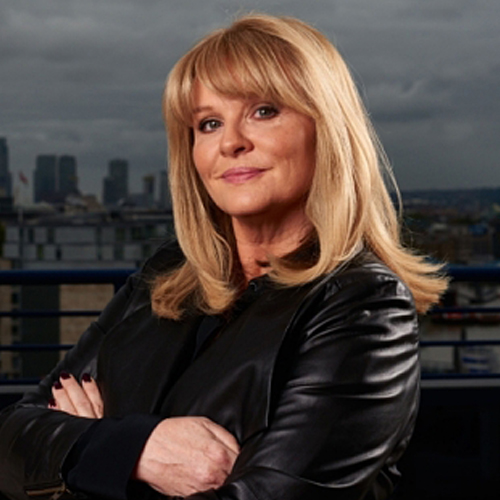 Dr. Mary Aiken
Chair and Professor, Cyberpsychology Department
Dr. Mary Aiken serves as Chair and Professor of the Cyberpsychology Department. She holds a Ph.D. in Forensic Cyberpsychology. Professor Mary Aiken is a world leading expert in Cyberpsychology – the study of the impact of technology on human behaviour and is a Professor of Forensic Cyberpsychology in the Department of Law and Criminology at the University of East London. Dr. Aiken is a member of INTERPOL's Global Cybercrime Expert Group and an Academic Advisor to Europol's European Cybercrime Centre (EC3). She is a Fellow of The Royal Society of Medicine, Global Fellow at the Washington DC Wilson Center, a member of the Medico-Legal Society, an International Affiliate Member of the American Psychological Association (APA) and a Fellow of the Society for Chartered IT Professionals.
Degree Details
---
The PhD program offers 2 degree completion requirement options.
Dissertation Option: the student will produce, present, and defend a doctoral dissertation after receiving the required approvals from the student's Committee and the PhD Review Boards.
Publication Option: the student will produce, present, and defend doctoral research that is published as articles (3 required) in high-impact journals identified by the university and the student's Committee. Students must receive the required approvals from the student's Committee and the PhD Review Board prior to publication.
Prior Achieved Credits May Be Accepted
---
Tuition & Fees
Tuition rates are subject to change.
The following rates are in effect for the 2022-2023 academic year, beginning in Fall 2022 and continuing through Summer 2023:
The application fee is $100
The per-credit charge for doctorate courses is $933. This is the same for in-state and out-of-state students.
Retired military receive a $50 per credit hour tuition discount
Active duty military receive a $100 per credit hour tuition discount for doctorate level coursework.
High School and Community College full-time faculty and full-time staff receive a 20% discount on tuition for PhD or DSc programs.
For 2022-2023 doctorate tuition and fees, click here.