Combination Program PhD in Technology with Master of Science (MS) in Research Methods
Combination Program PhD in Technology with Master of Science (MS) in Research Methods for those with only a Bachelor's Degree
Earn a Combination Program PhD in Technology with Master of Science (MS) in Research Methods, advance both scholarly research and your career. No need to complete a Master's then search for a doctorate, start on a seamless program that will deliver your career and personal goals.
The Combination Program PhD in Technology with Master of Science (MS) in Research Methods has been designed for students who desire a PhD in Technology, but do not possess an appropriate master's degree. A Bachelor's will give you entrance and direct your studies thru only 30 credits in an efficient way that will speed your completion. A matched MS and PhD means no repetition and you study that needed and not study to complete sufficient credits.
The Combination Program begins with a MS in Research Methods (requiring 30 credits) and continues with doctoral studies leading to a PhD in Technology (requiring an additional 60 credits). The Combination Program requires a total of 90 credits to complete. Upon graduation, the successful student will be awarded a PhD in Technology with MS in Research Methods.
The Combination Program provides students with the opportunity to conduct extensive and sustained original research in technology.  This degree program prepares students to take on roles as leaders in their chosen technological fields.
Graduates will contribute significantly to their fields through the creation of new knowledge and ideas. Further, through this research-based program, students are able to engage quickly in research and publishing without the need to navigate the limitations inherent in traditional coursework models.
Students build a solid foundation in research methods by working with Capitol Technology University experts to develop a research proposal. They then work independently to conduct the study and produce a meaningful body of original research of publishable quality. The program also equips students with knowledge of the legal, political, ethical, and social dimensions of their fields of research.
Why wait? Why spend time on two separate degrees when a single path will allow your goal to be achieved. If you have any questions contact us admissions@captechu.edu
Why Capitol?
Our location puts you in the heart of the action
The Baltimore/Washington D.C. area has one of the largest concentrations of high-tech companies, defense contractors, and government agencies in the United States, making it easier to find internships and high-paying jobs.
Learn around your busy schedule
Program is 100% online, with no on-campus classes or residencies required, allowing you the flexibility needed to balance your studies and career.
Our classes are taught by working professionals
Capitol's faculty are working professionals in the field – subject matter experts who apply their knowledge on a daily basis and are up to speed on emerging developments.
Faculty
Key Faculty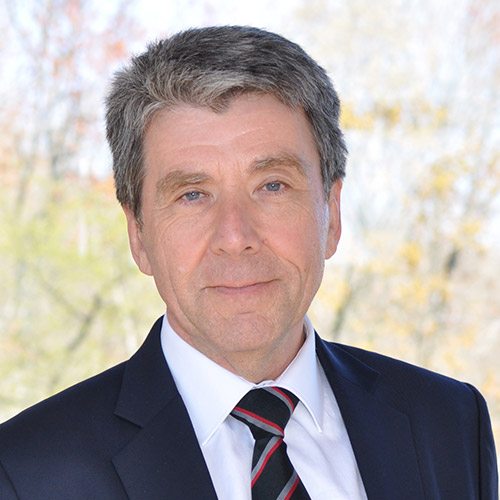 Dr. Ian McAndrew
Dean of Doctoral Programs
An internationally recognized leader in aerodynamics research and expert on low-speed flight, Dr. McAndrew has five degrees: a PhD, two master's degrees and two bachelor's degrees. He is a Fellow of the Royal Aeronautical Society. Dr. McAndrew chairs several international conferences and journals and is invited to give keynote speeches all over the world. He started his career in the automotive industry as an engine designer, and has worked at several universities across the globe. Dr. McAndrew is Dean of doctoral programs at Capitol. An external examiner on the world wide stage (UK USA, Germany, Italy, Jordan, Japan, Australia, Greece and Kenya) his experience includes over 80 successful Doctorate successes.
Contact Dr. Ian McAndrew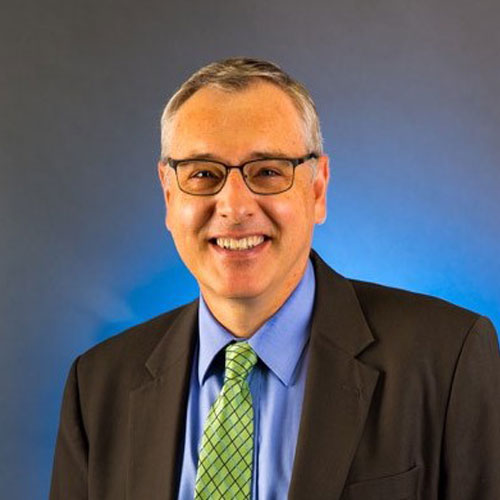 Dr. Bradford L. Sims
President
Dr. Sims has always been involved with technology starting with receiving a Commodore 64 for his birthday and teaching himself basic programming to do more with the Commodore 64. He went on to obtain a BS in Building Construction Management from Purdue University and worked coast to coast in the United States and briefly in Europe in the project management area of industrial construction and by default of his experience with technology being involved with the computer systems as well at each company. Later, he went back to Higher Education to obtain an MS in Building Construction from the University of Florida and a Ph.D. in Curriculum & Instruction from Purdue University that lead him to his first position as an Assistant Professor at the University of Florida. As he moved to different universities, he advanced in the administrative positions becoming a Department Head, Dean, Chief Academic Officer, and President. Now at Capitol Technology University, he is bringing together his background in construction and technology along with Capitol Tech's strong cybersecurity to build the first degree programs in Critical Infrastructure design to help protect the nation. This is an area of special interest to Dr. Sims as he sees the needs of those protecting are critical infrastructure from cyber attacks to also understand how these facilities operate to better defend against such attacks.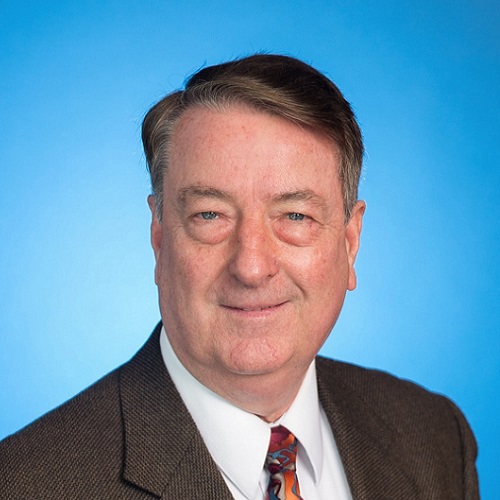 Dr. Richard Baker
Director of Master's Programs
Dr. Richard Baker is director of master's programs at Capitol Technology University. He previously served as associate professor in Indiana State University's Department of Aviation Technology, and as executive director of the Center for Unmanned Systems and Human Capital Development. Richard holds a BS in mathematics and an MS in computer science from Indiana State University. He received his doctorate in information systems from Nova Southeastern University.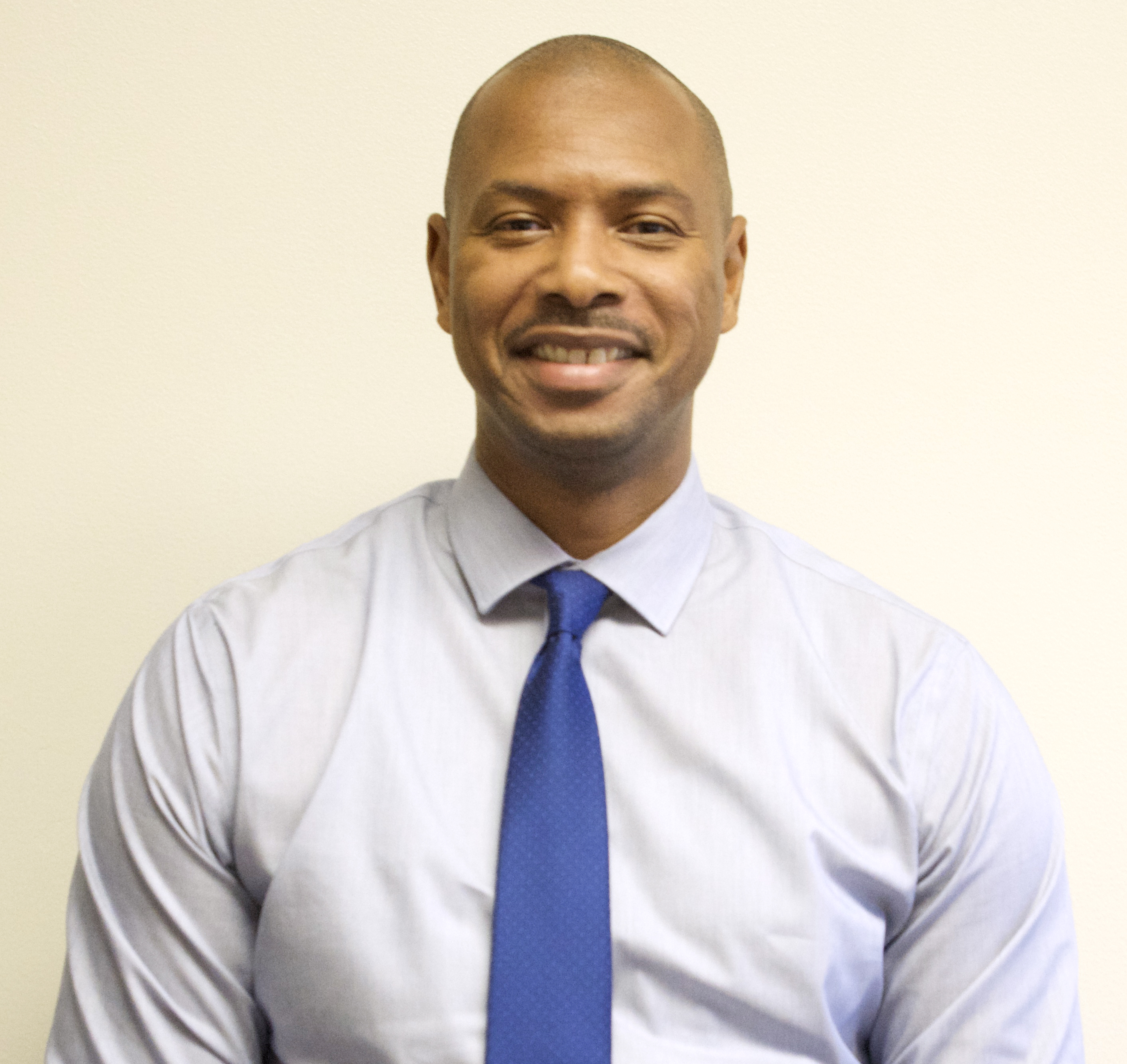 Dr. Coray Davis
Chair and Professor, Engineering
Dr. Coray Davis is the Chair Engineering and a Professor within the Engineering Department at Capitol Technology University. Dr. Davis brings nearly 18 years of experience in both higher education and industry as a Transportation Engineer. Most recently, he held numerous administrative leadership roles in academic, athletics, and student affairs at Elizabeth City State University after serving as Professor and Chair of the Department of Technology at Virginia State University.
Dr. Davis is well in tuned to the landscape of higher education. He is passionate about developing the pipeline of K-12 students in STEM disciplines.
Dr. Davis has been an American Council on Education Fellow, facilitated a Leadership Academy for Department Chairs for ACE, and participated in North Carolina Agricultural and Technical State University's Executive Leadership Development Fellowship Program. Coray embodies the concepts of teamwork and work ethic as he was selected to serve as an NCAA Faculty Athletic Representative Fellow, and as a student athlete at South Carolina State University, he won three conference championships and participated in two NCAA Men's Basketball Tournaments. He maintains a passion for sports. He enjoys family, mentoring, promoting STEM, and coaching youth athletics.
Career Opportunities
Market demand for technology
Get the necessary credentials to take on roles as leaders in their chosen fields of technology, become researchers, or enter higher education as teaching professionals.
A degree that is relevant to any and every organization
Graduates will contribute significantly to the fields of technology and research methods through the creation of new knowledge and ideas.
Degree Details
---
Master's Component:
Combination Program students begin with graduate-level coursework in advanced writing, research techniques, methodology, ethics, qualitative and quantitative research, data collection, applied statistics, data analysis, analytics, and data visualization that prepares them for doctoral studies. Following satisfactory completion of the masters degree requirements, students will continue their path to success at the doctoral level by working with a research committee from Capitol Technology University to develop a research proposal in their chosen field of technology.
Doctoral Component:
The PhD program offers 2 degree completion requirement options.
Dissertation Option: the student will produce, present, and defend a doctoral dissertation after receiving the required approvals from the student's Committee and the PhD Review Boards.
Publication Option: the student will produce, present, and defend doctoral research that is published as articles (3 required) in high-impact journals identified by the university and the student's Committee. Students must receive the required approvals from the student's Committee and the PhD Review Board prior to publication.
---
Tuition & Fees
Tuition rates are subject to change.
The following rates are in effect for the 2020-2021 academic year, beginning in Fall 2020 and continuing through Summer 2021:
The application fee is $100
The per-credit charge for doctorate courses is $933. This is the same for in-state and out-of-state students.
Retired military receive a $50 per credit hour tuition discount
Effective Fall 2020 active duty military receive a $100 per credit hour tuition discount for doctorate level coursework.
Community College faculty and staff receive a 20% discount on tuition for PhD or DSc programs starting by January 2021.
For 2020-2021 doctorate tuition and fees, click here.