Earn a Master's of Science in Aviation. Train for advanced leadership positions.
Aviation is booming, and so are opportunities for qualified professionals. Spurred by population trends and business needs, the industry continues to experience robust growth.
By 2036, the number of air passengers is expected to reach 7.8 billion -- nearly double the current amount. Managing this vital, complex industry requires a unique blend of general and specialized business expertise.
The Master of Science (M.S.) in Aviation degree program is designed to meet the growing needs of today's business and government environments where Aviation is now a major business consideration. The M.S. in Aviation provides advanced graduate-level management education where the latest Aviation concepts are reviewed and analyzed with a laser focus. Throughout the program, the latest technological developments, applications, and considerations in the aviation industry are explored and applied to real-life industry challenges. Students will learn optimum methods and techniques to define resources and associated risks at an executive level in order to maintain profitability, manage work effectively and efficiently, and ensure customer satisfaction. 
This program prepares students for real-world situations in a multitude of industries including government work, airlines, air traffic control, aviation safety, logistics, manufacturers, and sales.
Assistant Vice President - average salary, $107,0181
Aviation Director of Operations - average salary, $122,8061
Vice President, Avionics - national average salary, $168,280/Washington, DC Area average salary, $167,8111
Managing Director, Aviation - median salary, $170,0552
Airport Director, Corporate Marketing Officer - average salary, Airport Director, Corporate Marketing Officer

3

Aviation Industry Senior Strategist - average salary, $87,642

1
Capitol Technology University has assembled a network of our nation's top experts to educate you—the new generation of aviation and unmanned systems planners, architects, designers, engineers, and operators. This network includes the Royal Aeronautical Society (RAeS), a British organization dedicated to the global aerospace community and the professional development of its members. As a corporate partner of RAeS, the university is able to provide the opportunity for international networking, debate, resources, and professional development. 
1. Salary based upon 2020 Glassdoor salary data
2. Salary based upon 2020 Salary.com data
3. Salary based upon 2020 PayScale salary data
Why Capitol?
Our programs provide practical experience
At Capitol, we believe online learning can equal and even surpass a traditional classroom environment. We provide our online learners with virtual labs and a state-of-the-art instructional delivery platform. With our program, you'll gain the interaction and hands-on practice you need to develop your potential.
We're industry-focused
Capitol has built a strong track record of providing high-quality academic programs that respond to emerging industry needs, from business analytics to cybersecurity.
Program is 100% online
Our master's in aviation is offered 100% online. Once you are accepted, all you need is an Internet connection and you can attend class. We keep the classes small so you receive personalized attention from faculty who are interested in sharing their knowledge and helping you succeed.
Capitol Tech Opportunities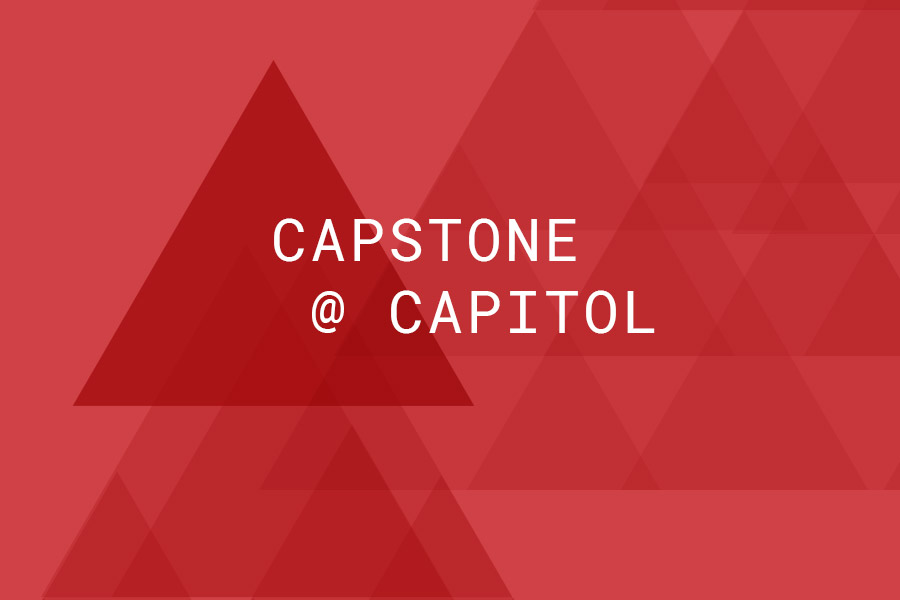 Capstone Project
You'll work with faculty mentors to develop a major research project or business proposal that demonstrates your mastery of program curriculum and provides prospective employers with evidence of your knowledge and experience.
Career Opportunities
Market Demand for Aviation
Those who earn a master of science in aviation pursue careers as:
Assistant Vice President, Aviation
Director of Operations
Vice President, Avionics
Managing Director, Aviation
Corporate Marketing Officer
Aviation Industry Senior Strategist
Degree Details
---
Curriculum
Generally, to apply to a graduate degree program, you should have completed a bachelor's degree or be completing a bachelor's degree prior to enrollment and should have a 3.0 cumulative grade point average or higher.
Some master of science programs have additional technical competency requirements.
---
Tuition & Fees
Tuition rates are subject to change.
The following rates are in effect for the 2022-2023 academic year, beginning in Fall 2022 and continuing through Summer 2023:
The per credit charge for graduate courses:

Online or satellite campus (per credit) - $630, plus fees (information technology and other applicable fees)
Independent study (per credit) - $877, plus fees (information technology and other applicable fees)

The active duty military tuition rate is $350 per credit, plus fees (additional discounts and scholarships do not apply)
The retired military tuition rate is $530 per credit, plus fees (additional discounts and scholarships do not apply)
There is no charge for online application, $40 fee for paper application
For 2023-2024 masters tuition and fees, click here.