Technical Master of Business Administration in Business Analytics and Data Science

Earn a technical master of business administration in business analytics, lead with an analytical mind
As more organizations embrace a data-driven decision-making process, the need for professionals who can manage and analyze information grows in importance.
The technical master of business administration in business analytics teaches you how to interpret real-world data and make strategic recommendations based on that data. Earning this degree will enable you to fill the demand that's growing across every industry for those who can use big data, interpret that data and use the results to make astute decisions.
Why Capitol?
Our location is a magnet for top faculty.
The Baltimore/Washington area has one of the largest concentrations of high-tech companies, defense contractors, and government agencies.
Our classes are comprised of like-minded peers.
Through collaboration with other students, you'll learn skills and techniques in class that you can apply on the job immediately.
Program is 100% Online
Our technical master of business administration in business analytics program is offered 100% online. Once you are accepted, all you need is an Internet connection and you can attend class. We keep the classes small so you receive personalized attention from faculty who are interested in sharing their knowledge and helping you succeed.
Capitol Tech Opportunities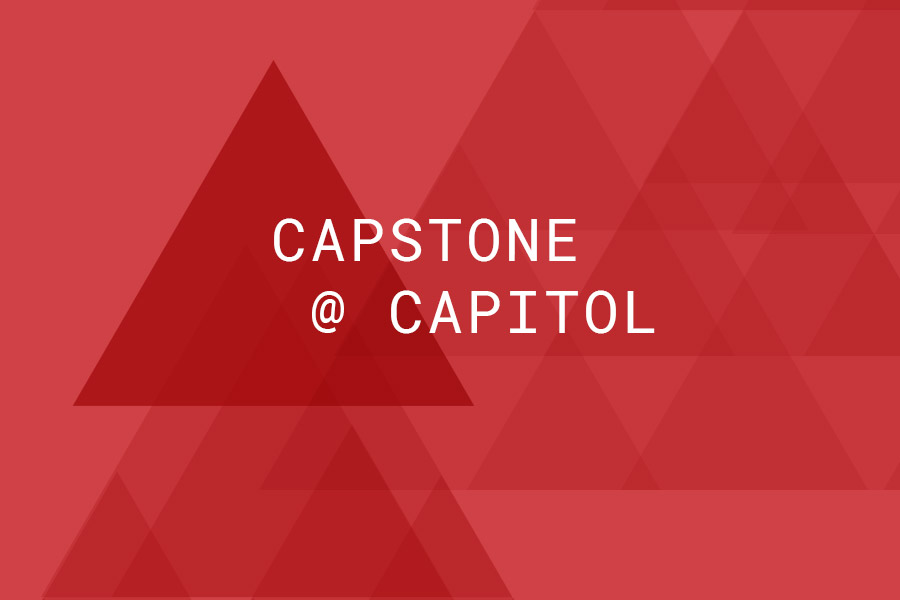 Capstone Project
You'll work with a faculty member to develop a major project-based research paper that draws on prior coursework and your personal experiences.
Career Opportunities
Technical Master of Business Administration in Business Analytics and Data Science Career Opportunities
Get the advanced education needed to become a senior business analyst, business information analyst or business management/financial analyst.
Degree Details
---
Curriculum
Applicants who possess an undergraduate degree in business are waived from completing MBA-600 "Fundamentals of Professional Management." All other MBA-students must complete it. MBA-600 provides a broad foundation in accounting, finance, economics and statistics.
---
Tuition & Fees
Tuition rates are subject to change.
The following rates are in effect for the 2019-2020 academic year, beginning in Fall 2019 and continuing through Summer 2020:
The per credit charge for graduate courses:

Online or satellite campus (per credit) - $618, plus fees (information technology and other applicable fees)
Independent study (per credit) - $860, plus fees (information technology and other applicable fees)

The active duty military tuition rate is $350 per credit, plus fees (additional discounts and scholarships do not apply)
There is no charge for online application, $40 fee for paper application
For 2020-2021 masters tuition and fees, click here.