Master of Science (MS) in Unmanned and Autonomous Systems Policy and Risk Management

Earn a master's of science in unmanned and autonomous systems policy and risk management. Help navigate a changing world.
The Master of Science (M.S.) degree in Unmanned and Autonomous Systems (UAS) Policy and Risk Management provides the student with the necessary knowledge and training to become a professional in the diverse field of Unmanned and Autonomous Systems.
The degree provides a firm foundation in Unmanned and Autonomous Systems policy, risk management, flight operations, mission planning, special sensors, weapons, surveillance and data collection, aeronautical engineering, aeronautical technologies and ground control. Students will develop policy and risk management plans for Unmanned and Autonomous Systems. Students of the program will also be able to become a certified Unmanned Aerial Systems Operator and gain the knowledge and skills to support governmental and commercial employers. In addition, a special optional course will prepare you to pass the Federal Aviation Administration (FAA) Part 107 test to become a Commercial UAV Pilot.
Unmanned and autonomous systems have potentially limitless applications. They can help farmers inspect their crops, meteorologists track hurricanes, hospitals provide defibrillators to cardiac arrest victims, and insurance adjusters assess damage. Along with this array of possibilities, however, comes a host of regulatory polices and risks that must be addressed. Qualified professionals who can help untangle the evolving policy environment are already in high demand -- and that demand will only increase in the years to come.
This program prepares students for real-world situations in a multitude of industries including government work, first responders, farming, construction, mining, transportation, logistics, and videography.
The program provides the essential knowledge to enter into the industry with careers, such as:
UAS Program Analyst - national average salary, $67,782/Washington, DC area average salary, $70,7071
UAS Program Manager - national average salary, $58,804/Washington, DC area average salary, $62,2071
UAS Data Analyst -national average salary, $62,453/Washington, DC area average salary, $68,7481
Business Development Manager - average salary, $72,1942
Risk Manager - average salary, $86,5382
Policy Specialist - average salary, $58,3331
1. Salary based upon 2020 Glassdoor salary data
Why Capitol?
Our location is a magnet for top faculty
The Baltimore/Washington area has one of the largest concentrations of high-tech companies, defense contractors, and government agencies.
Our classes are comprised of like-minded peers
Through collaboration with other students, you'll learn skills and techniques in class that you can apply on the job immediately.
Program is 100% Online
Our master's in unmanned and autonomous systems policy and risk management is offered 100% online. Once you are accepted, all you need is an Internet connection and you can attend class. We keep the classes small so you receive personalized attention from faculty who are interested in sharing their knowledge and helping you succeed.
Capitol Tech Opportunities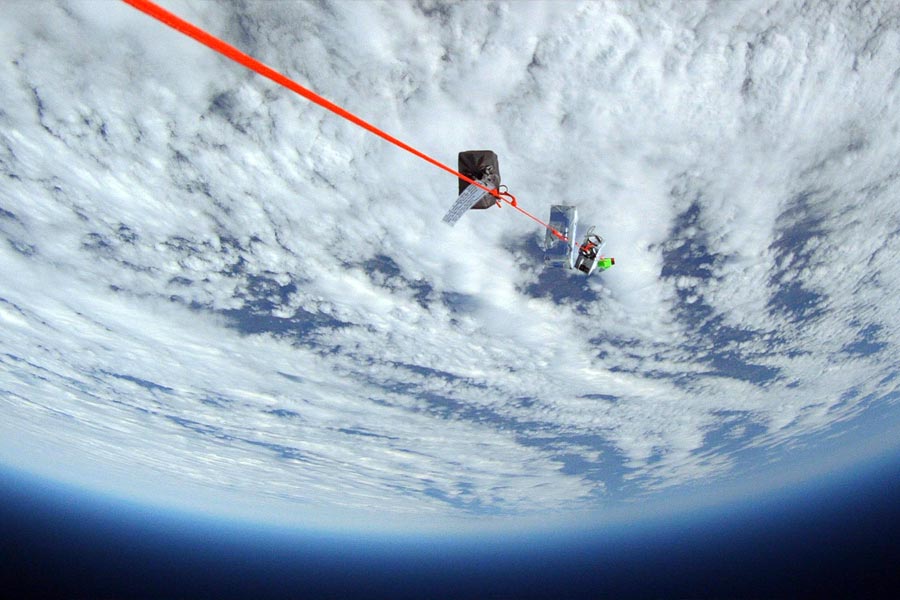 High-Altitude Balloon Launch
Collaborate with fellow students to develop and test high-altitude sensors and instruments, design structures to house these instruments, and analyze the data collected from the high-altitude balloon launch. All majors are welcome!
Key Faculty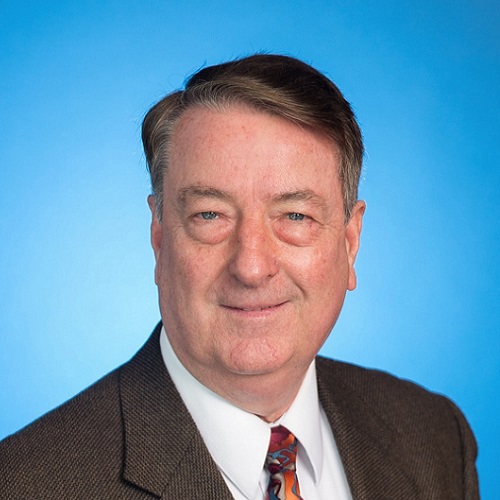 Dr. Richard Baker
Director of Master's Programs
Dr. Richard Baker is director of master's programs at Capitol Technology University. He previously served as associate professor in Indiana State University's Department of Aviation Technology, and as executive director of the Center for Unmanned Systems and Human Capital Development. Richard holds a BS in mathematics and an MS in computer science from Indiana State University. He received his doctorate in information systems from Nova Southeastern University.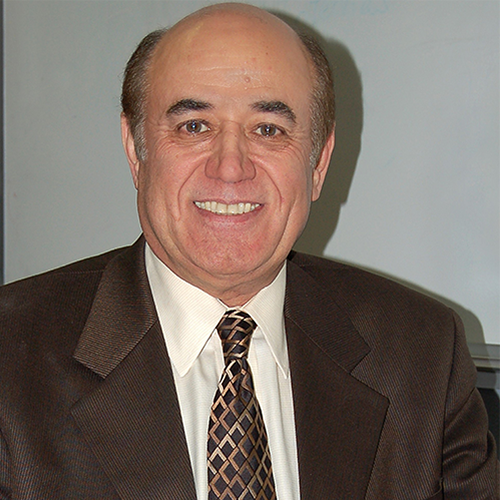 Hashem Mehdizadeh Tabrizi
Unmanned and Autonomous Systems and Computer Science Department Chair
I have lived in Maryland since 1978; and currently live in Kensington with my wife and our son. I have taught at several colleges and universities in Washington, D. C. Metropolitan area. Areas of interest include: 3D Printing, Artificial Intelligence (AI), Augmented Reality, Big Data, Blockchain, Drones, Genetics, Internet of Things (IoT), Robots and Virtual Reality.
Career Opportunities
Market Demand for Unmanned and Autonomous Systems Policy and Risk Management
Get the advanced education needed to become a UAS program analyst, business development manager, risk manager or policy specialist
According to Indeed.com, the salary for a UAS program analyst ranges from $75,000 to $110,000
Degree Details:
---
Curriculum
Generally, to apply to a graduate degree program, you should have completed a bachelor's degree or be completing a bachelor's degree prior to enrollment and should have a 3.0 cumulative grade point average or higher.
Some master of science programs have additional technical competency requirements.
---
Tuition & Fees
Tuition rates are subject to change.
The following rates are in effect for the 2019-2020 academic year, beginning in Fall 2019 and continuing through Summer 2020:
The per credit charge for graduate courses:

Online or satellite campus (per credit) - $618, plus fees (information technology and other applicable fees)
Independent study (per credit) - $860, plus fees (information technology and other applicable fees)

The active duty military tuition rate is $350 per credit, plus fees (additional discounts and scholarships do not apply)
There is no charge for online application, $40 fee for paper application
For 2020-2021 masters tuition and fees, click here.