Aviation and Astronautical Sciences
The aerospace industry is seeing a driving demand for innovation and leaders who can advance these areas. While initially one of the hardest hit sectors by COVID-19, the development of new technologies and solutions, the establishment of new markets, and the expansion of new growth opportunities are quickly revitalizing the aerospace industry.
SMART technology and data analytics will advance engineering, manufacturing, and business decision-making efficiency. From designing new aircrafts and addressing carbon footprints to applying machine learning and big data to improve customer satisfaction – as the industry recovers and thrives, companies focused on technology-driven solutions and digital innovations are expected to rise to the top.
Capitol Technology University has partnered with a network of the top experts to educate you — the new generation of aviation and astronautical aviators, engineers, technicians, designers, and operators. This network includes the Royal Aeronautical Society (RAeS), a British organization dedicated to the global aerospace community and the professional development of its members. As a corporate partner of RAeS, the university is able to provide the opportunity for international networking, debate, resources, and professional development.
Our Aviation and Astronautical Sciences programs teach cutting-edge skills in aviation engineering, aerospace cybersecurity, digital solutions and analytics, aircraft safety, and maintenance, as well as cost-reducing and industry-specialized business expertise to meet current and future demands.
A pipeline to top organizations advancing the frontier of space exploration, our Astronautical Sciences programs teach the fundamentals of space operations and technology, flight dynamics, spacecraft design, and earth science to launch careers at NASA, GE Aviation, KBR Aerospace & Defense, Support Systems Associates, Inc. (SSAI), Lockheed Martin, Intel, Texas Instruments, Boeing, and many others.
Aviation and Astronautical Sciences Overview
Career Outlook
Many aviation businesses right now are facing a talent shortage. Gaining employment in the aerospace industry is expected to be faster than average, compared to other occupations between 2019 to 2029 – mainly on the credit of more efficient air and spacecraft, the streamlining of airplane routes, and improving technologies.
Astronautical Engineers make a national average of $72,320 per year, and average base pay of $79,4212 in the Washington, D.C. area. Other roles include Aviation Industry Senior Strategist with an average yearly salary of $87,642, Aerospace Engineer with an average yearly salary of $118,610, and Aviation Managing Director with a median annual salary of $170,055.
Capitol Tech Opportunities
Here are some of the ways that we prepare and connect you with the field of aviation and astronautical science.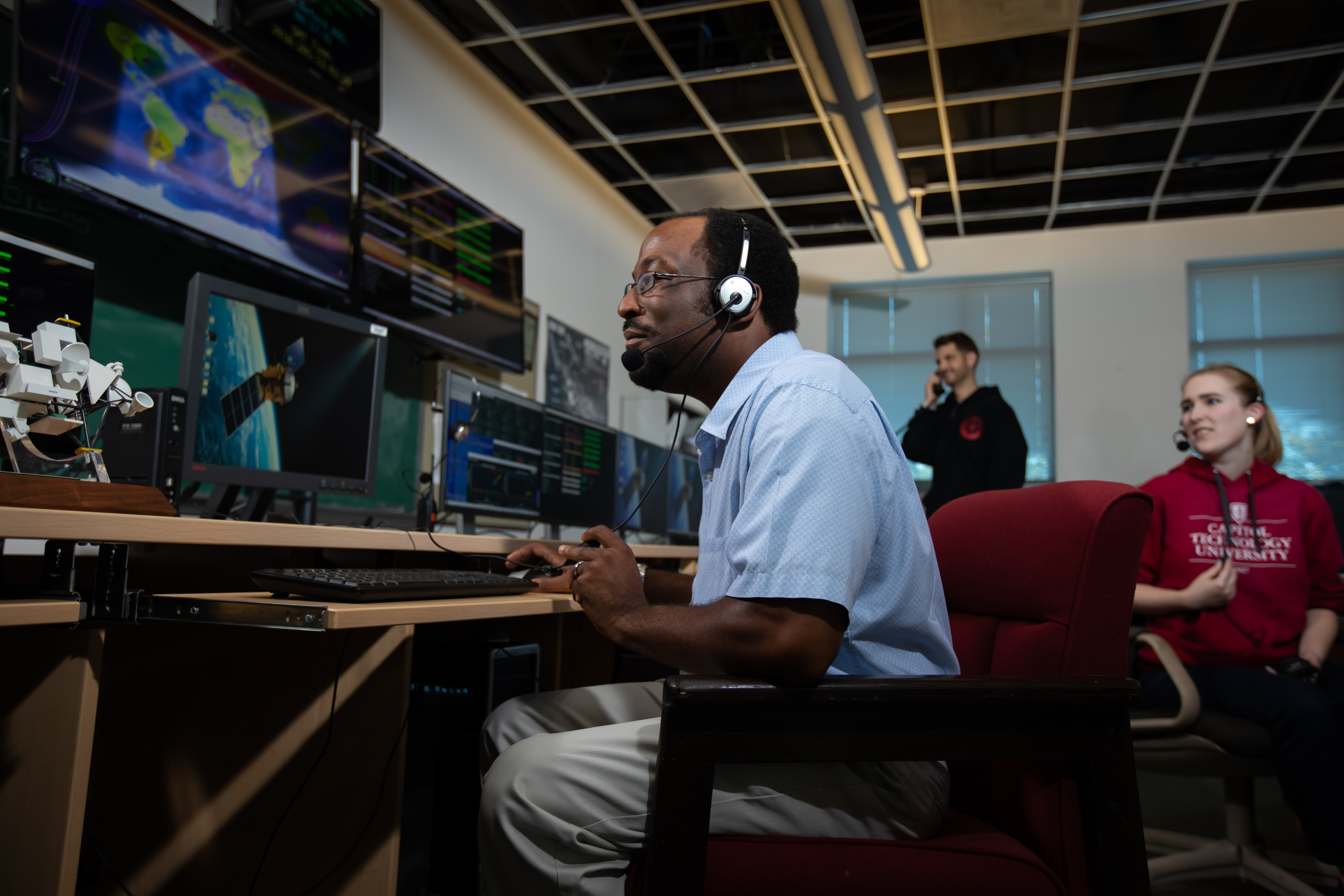 Space Flight Operations Training Center
Our Space Flight Operations Training Center is the only center in Maryland geared toward training future students in spacecraft operations. You'll use actual spacecraft software to control virtual satellites, replicating real-life scenarios and learning the engineering behind spacecraft development, operations, commanding, and data analysis.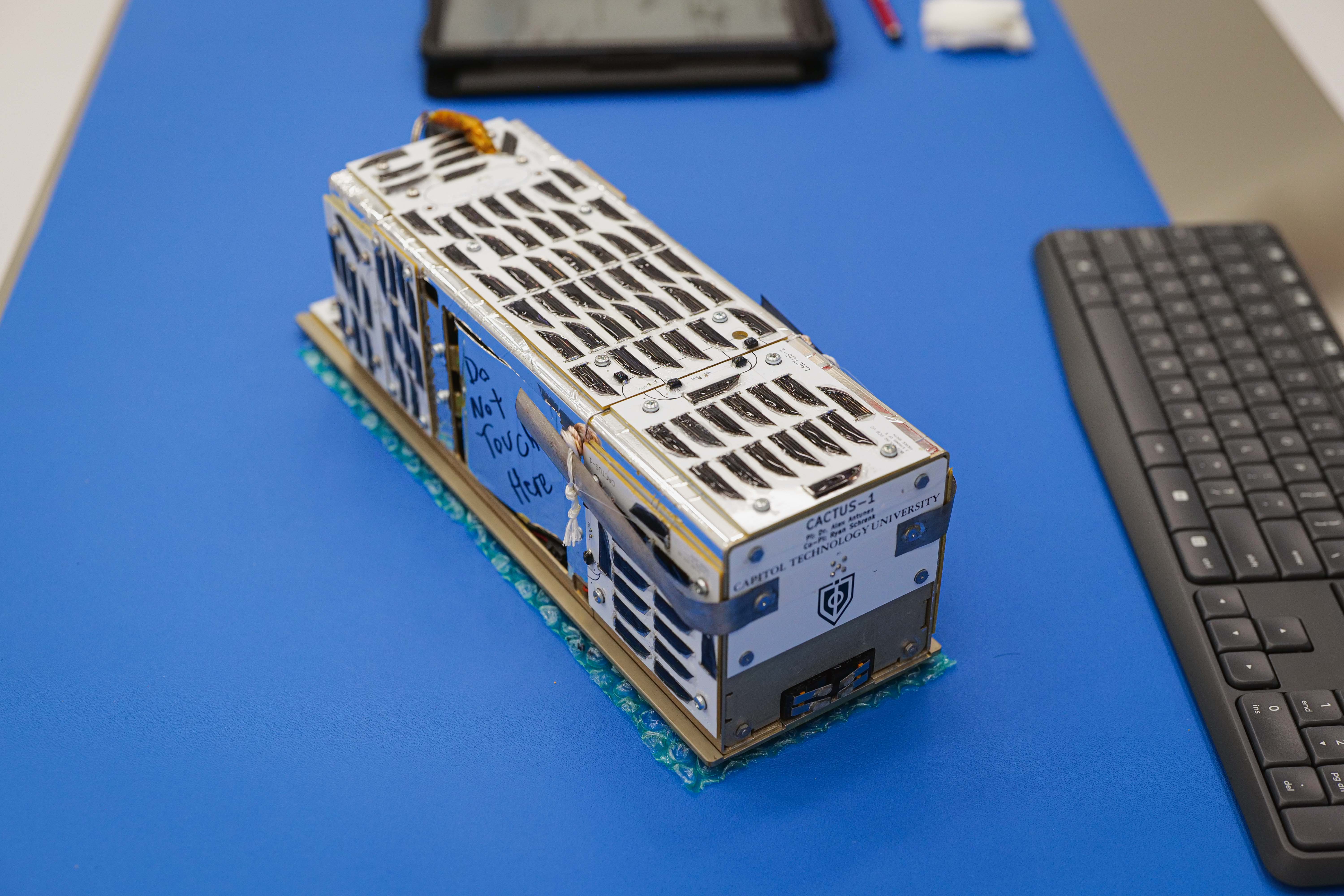 Research Collaborations with NASA
Capitol Technology University is an emerging hub for data collection and analysis in collaboration with NASA research efforts. Following NASA's launch of its first CubeSat (a miniature, cube-shaped satellite) in 2006, our astronautical programs provide students with the hands-on experience to design, build, and deploy these instruments to inform ongoing NASA research. Our campus will also host one of the few observatories in the D.C. area, where students can remotely access satellites to observe and monitor objects like comets, asteroids, and meteoroids. Our graduates will possess the most current skills and knowledge in an evolving, cutting-edge specialization.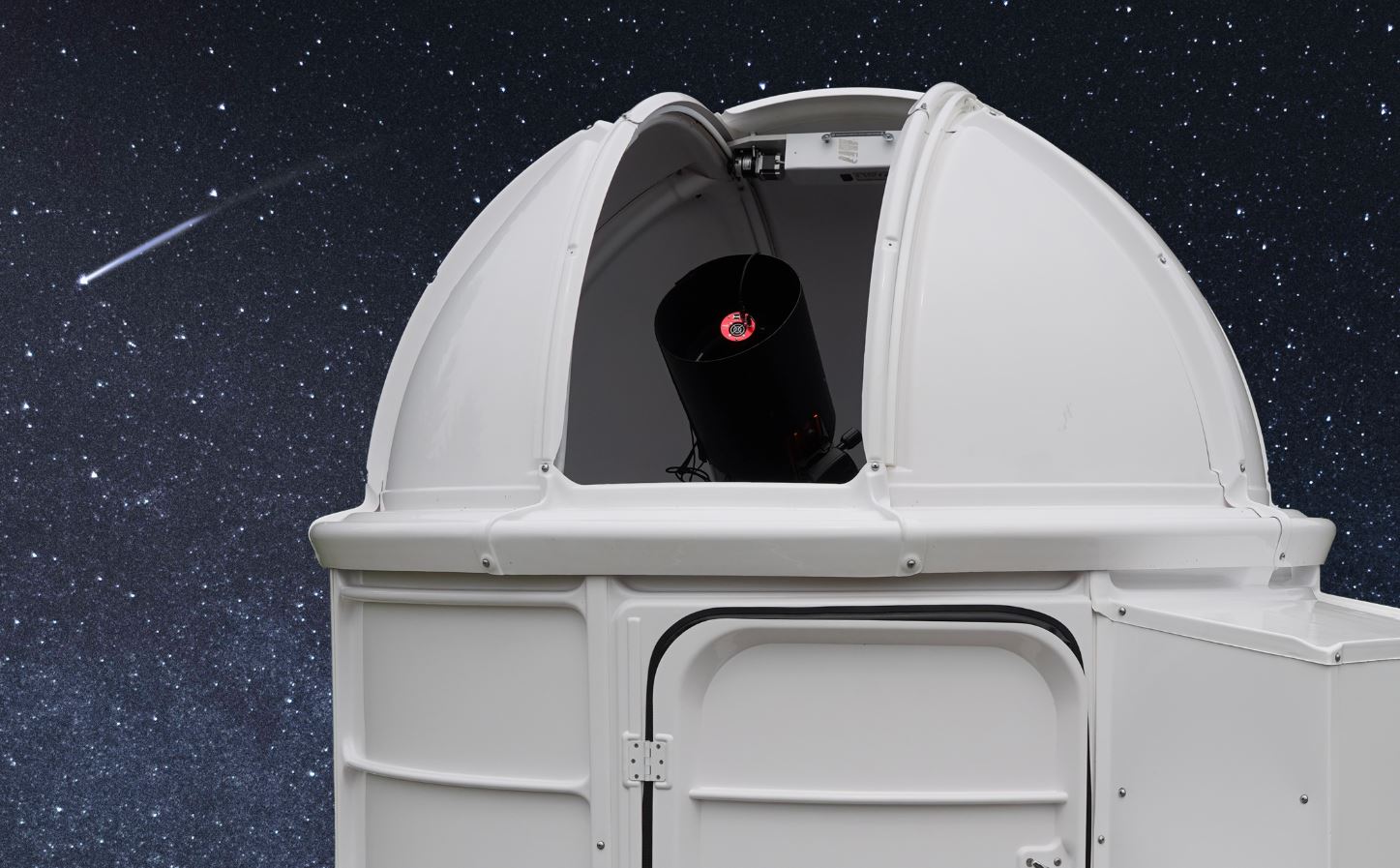 The ALPHA Observatory
The ALPHA Observatory offers students hands-on experience with space equipment, performing research that contributes to the study of Near-Earth Objects (NEOs) and current NASA and Minor Planet Center (MPC) research.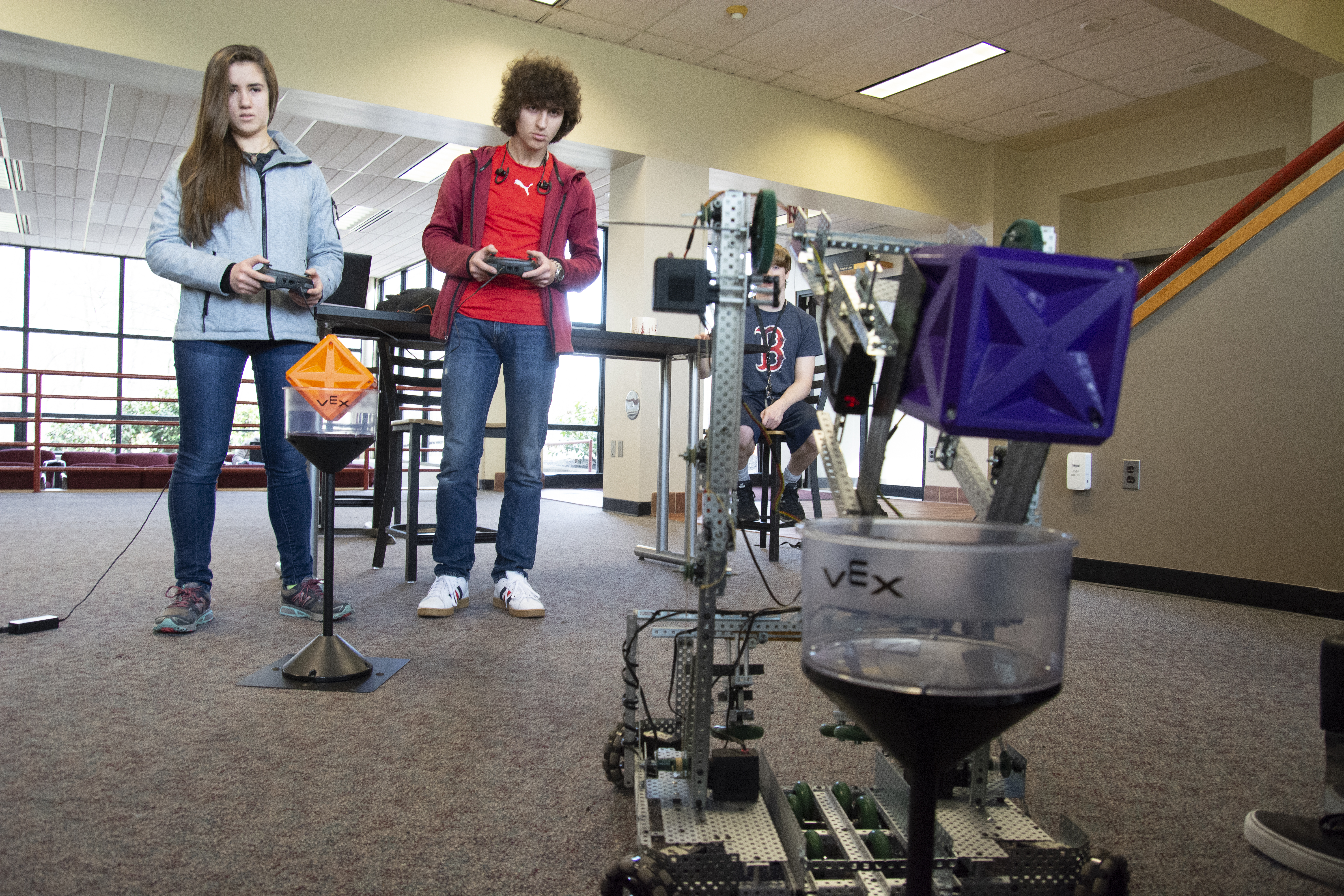 Student Engagement Opportunities
We believe in providing opportunities for our students to become more involved in their education through networking events and peer groups. We currently have several clubs and organizations open to students who are interested in taking their education outside of the classroom in the form of extracurricular activities, including the Astronomy Club, Engineering Club, and Robotics Club, to name a few.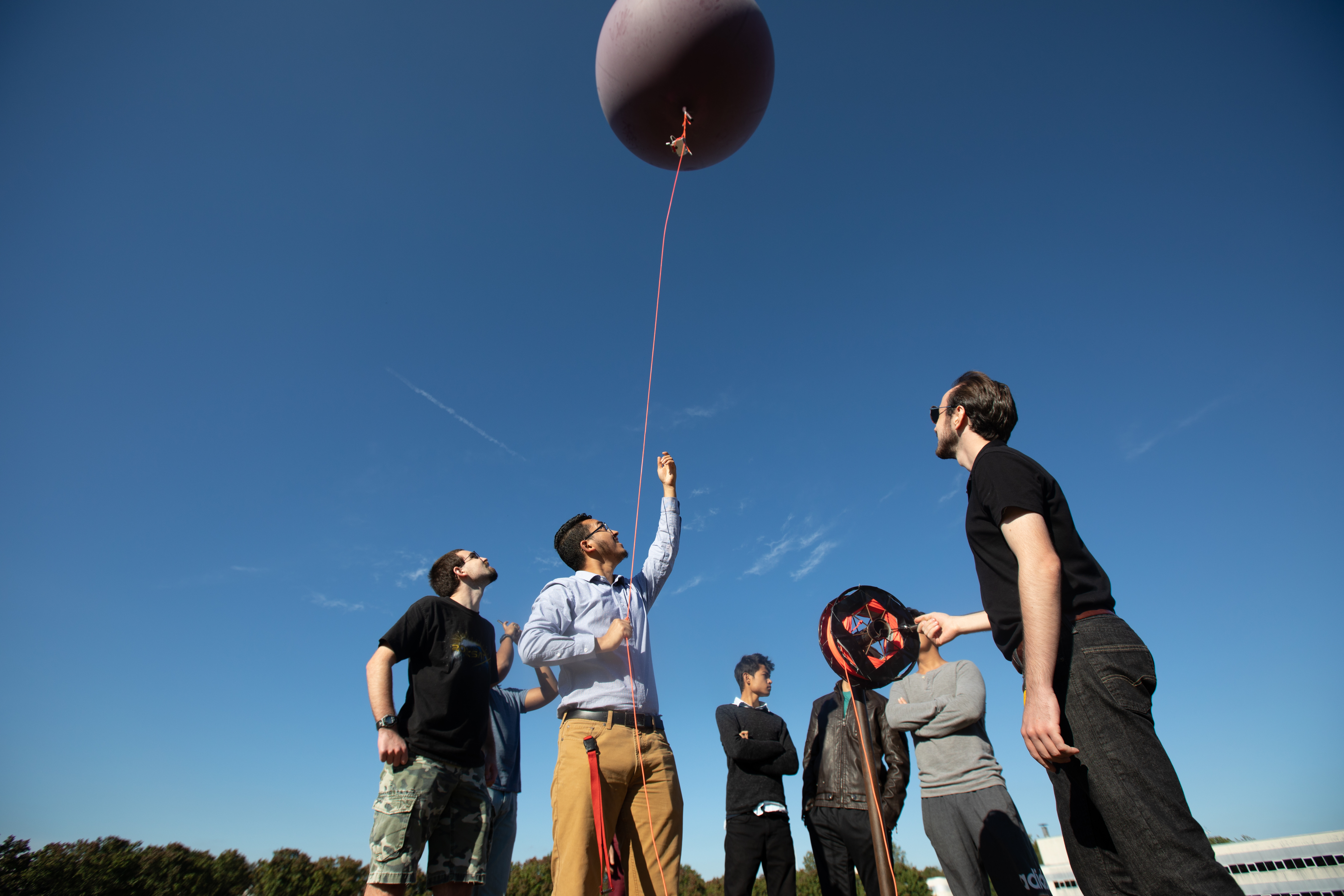 Research Collaborations with Maryland Space Grant Consortium
Collaborate with fellow students to develop and test high-altitude sensors and instruments used in a high-altitude balloon (HAB) launch. Students will design instrument housing structures, set payload requirements, and analyze data collected for projects like RockSatX.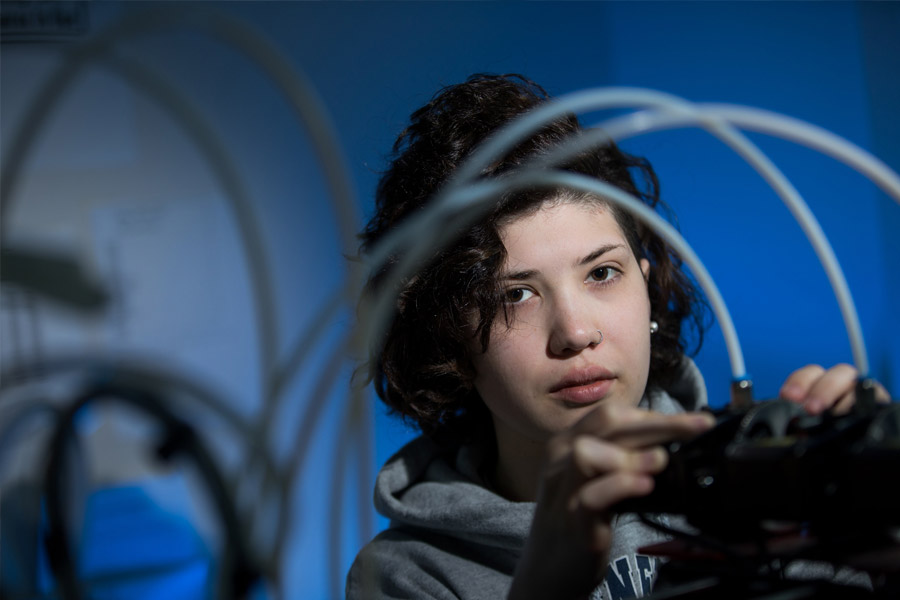 Hands-on Laboratory Experience
In our Fusion Lab, there are opportunities for students to develop and lead their own projects. There are multiple 3-D printers, a 1.4-watt laser, and computers equipped with modeling software at your disposal to work on picosatellite shell development and creation, high-altitude balloon payload projects, and other activities.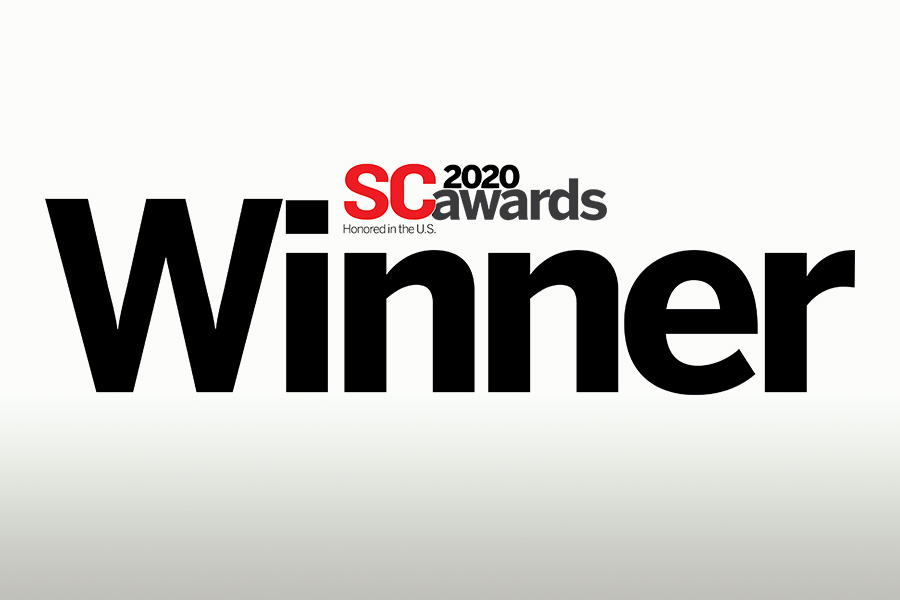 America's Best Cybersecurity Program
Capitol Technology University is honored to receive the prestigious SC Media 2020 Award for Best Cybersecurity Higher Education Program. Formed in 1989, SC Media is highly regarded in cybersecurity circles for its long dedication to the industry. They cite Capitol Tech's numerous undergraduate, graduate and doctoral degrees, dedication to the employability of students, innovative programs, hands-on teaching methods and deeply rooted relationships with government agencies as reasons why the university stands out among other cybersecurity education programs.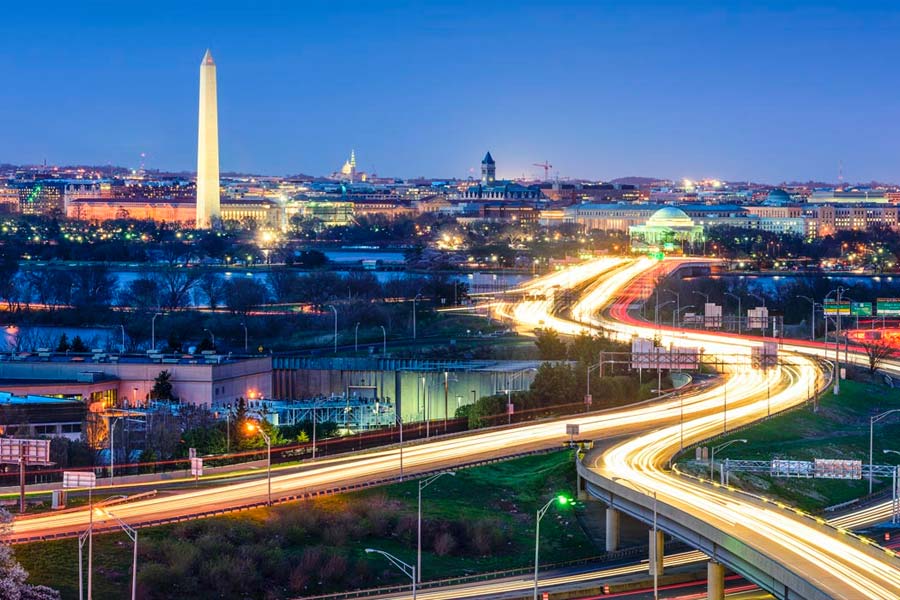 Washington, D.C. - Technology Career Hub
The DMV area, especially Washington, D.C., has one of the largest concentrations of tech companies, defense contractors, and government agencies in the United States. In addition, our campus is located near the NASA Goddard Space Flight Center in Greenbelt, MD. This vibrant area offers a wealth of conferences, summits, workshops, trade shows, and internship opportunities for students to explore.