Radio and Wi-Fi Detection Device
This DEF CON 31 exclusive, limited edition "badge" was designed by our very own Cap Tech U engineering students! It detects radio and Wi-Fi signals from electronic sources like laptops, smartphones, radios, and other devices! When you get close to anything with a radio or Wi-Fi connection or signal, the badge's built-in speaker will make a static, buzzing noise! 
Many people are unaware of the different hidden electronic signals that can be found in our everyday life. Everything from thermostats to cell phones to slot machines can contain a transmitter or use a radio or Wi-Fi signal. 
Did you know...that everyday items can have a radio or Wi-Fi transmitter inside? 
Can you guess...which equipment at DEF CON has these transmitters? 
Use this badge to find out! 
To read more about Cap Tech U at DEF CON 31, visit our blog.
Learn More
Gallery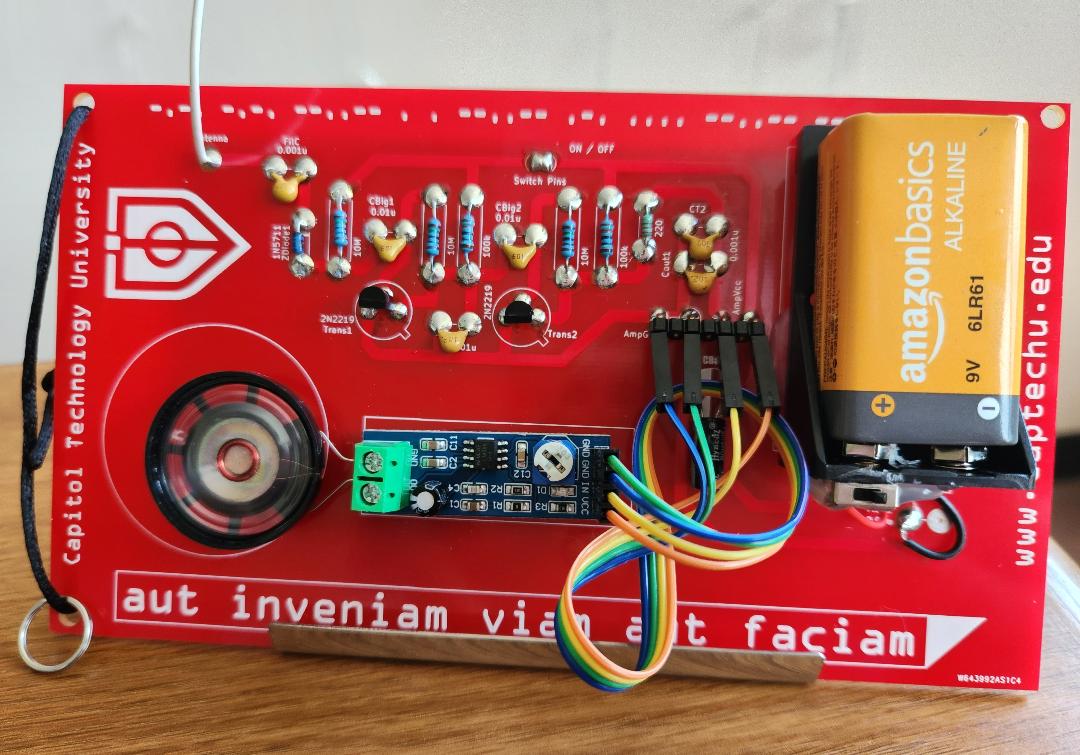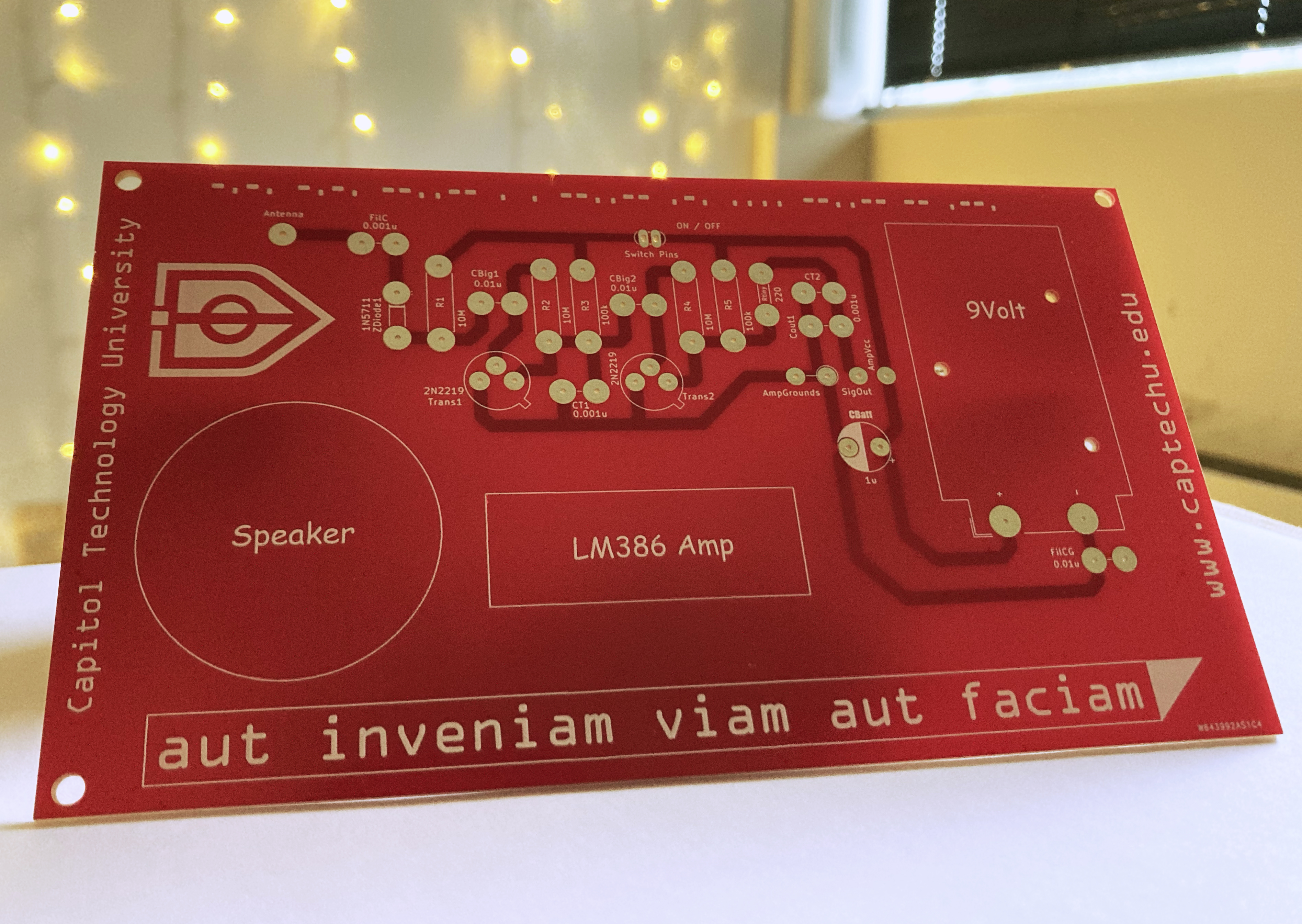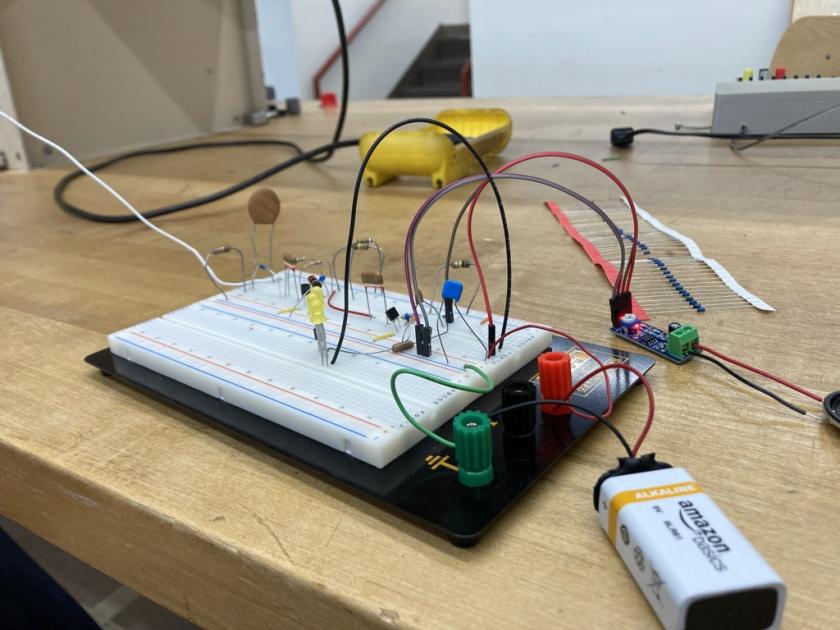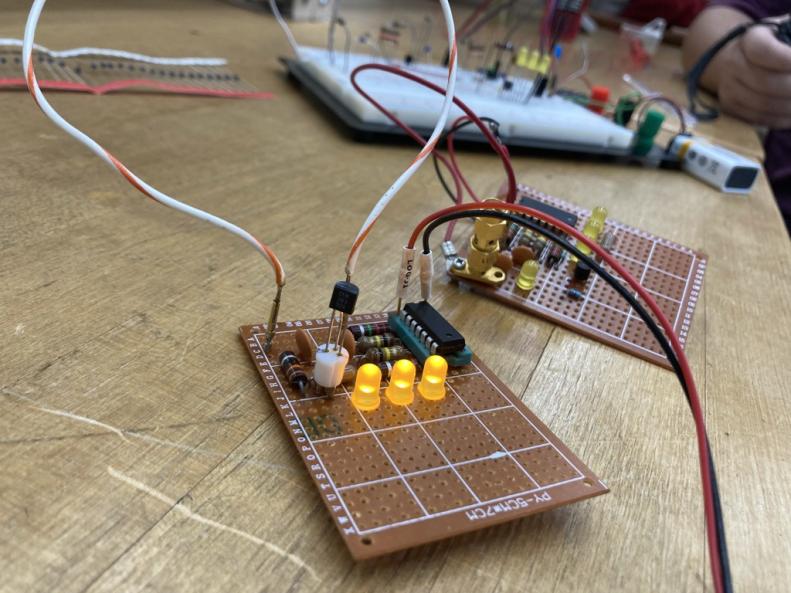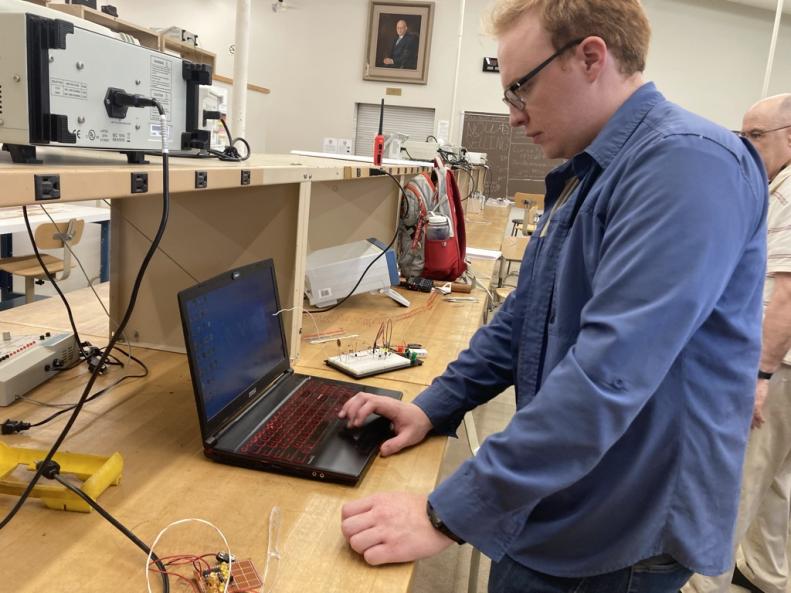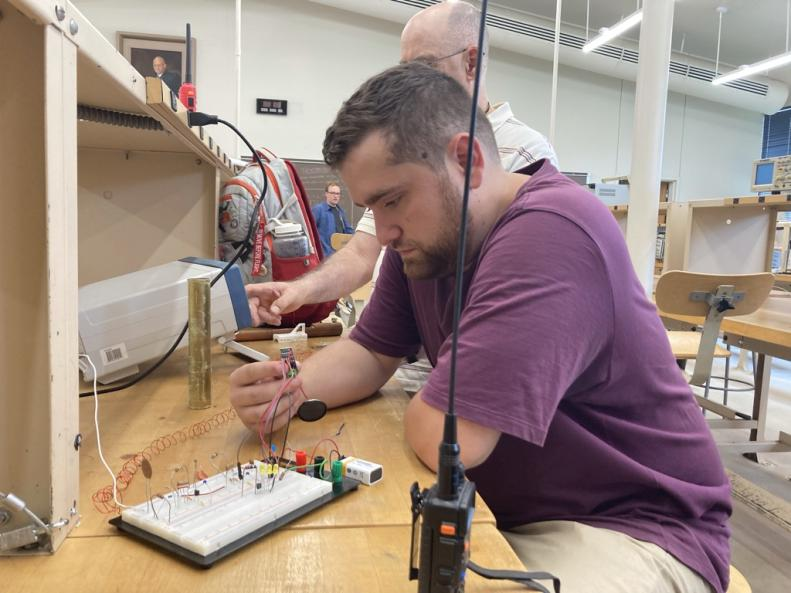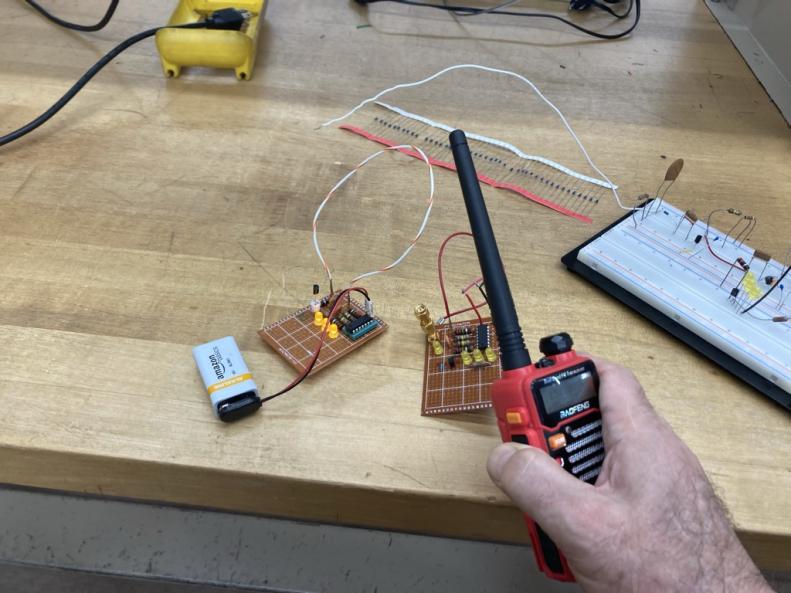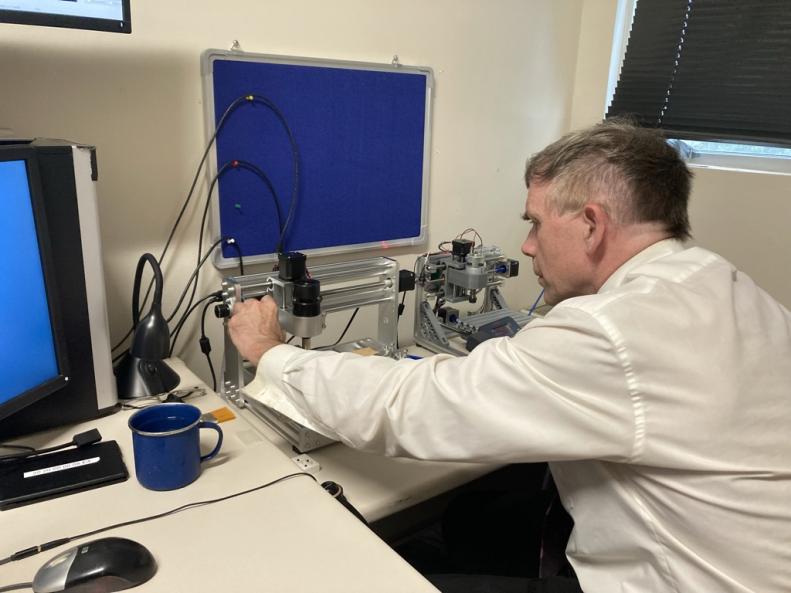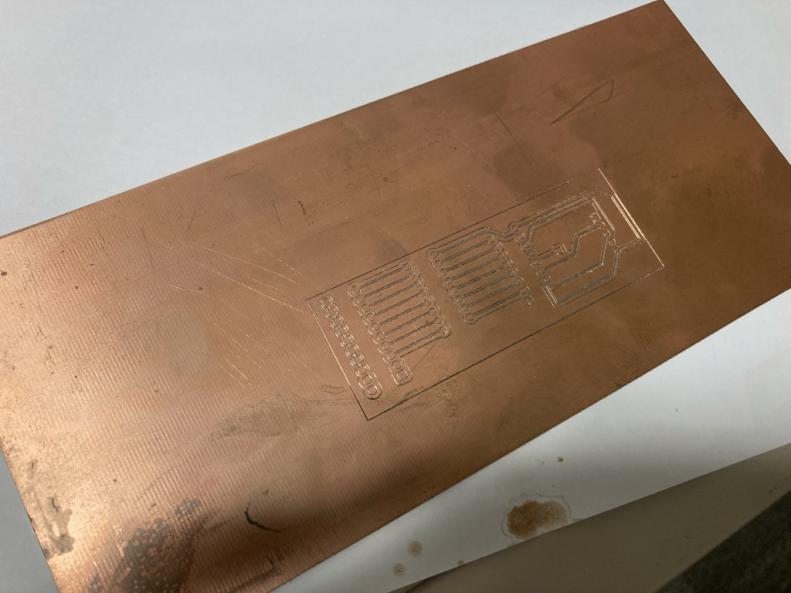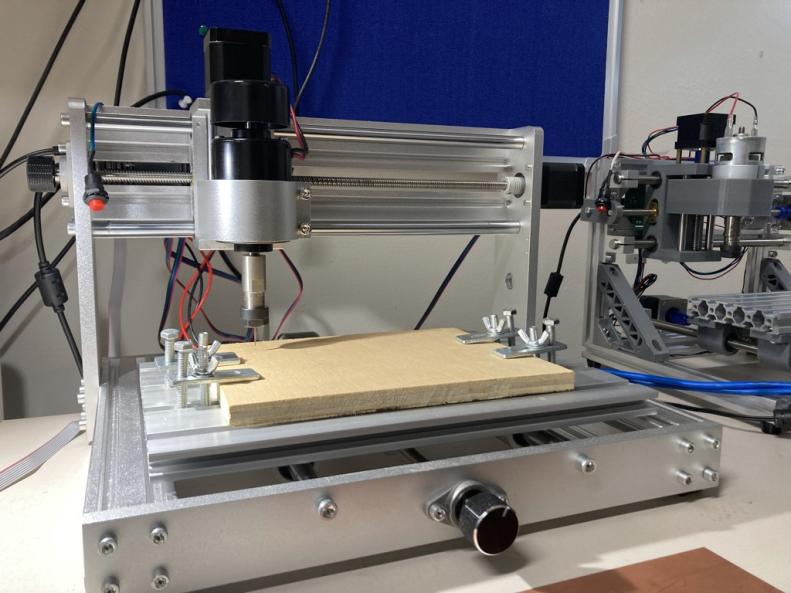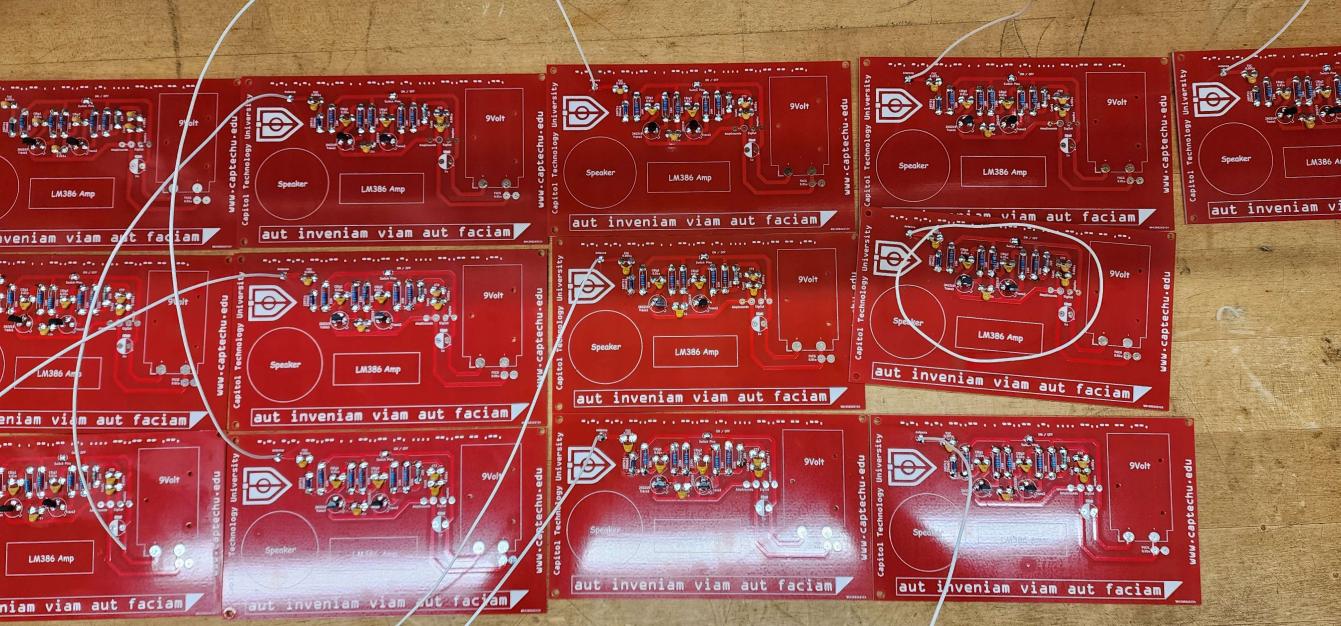 Badge Final Product
HERE IT IS! The final product of our DEF CON 31 Badge! Complete with pin connections, battery, speaker, and on/off switch, this bright red board is a showstopper in functionality and design! Attendees will be able to purchase these at our booth in the Exhibitor's Hall at Caesars Forum during all four days of the convention! These are limited edition, however, and only 100 will be available, so if you'll be at DEF CON, make our booth your first stop!
Badge Board in Final Phases
Complete with the university motto in Latin "Either Find A Way Or Make One" and morse code imprint of the contributing students' names, this 3D-printed badge board serves as the base for all the circuitry attachments of the final badge product.
Badge Prototype Model
This model was used as the prototype for developing the final, smaller version of the official badge.
Badge Passive Receiver
These smaller devices are called passive receivers that are being used to test the badges and reflect the size and functionality of the final product, including the yellow LED lights that blink when the badge is near a radio or WiFi-connected source.
Badge Testing
Cap Tech U Astronautical Engineering Student Elijah Emory is working with Professor Rick Hansen in performing tests of the DEF CON 31 Badges.
Badge Testing and Development
Cap Tech U student Mike Prebble assists in the badge testing and development.
Badge Passive Receiver Detection Testing
Cap Tech U Professor Rick Hansen uses badge passive receivers with a walkie-talkie to test radio frequency detection.
Badge CNC Machine Testing
Cap Tech U Professor Chuck Connor is testing a new CNC machine that will be used to create materials for the badges. A Computer Numerical Control (CNC) machine processes a piece of material to meet specifications by following coded programmed instructions without the need for a manual operator directly controlling the machining operation.
Badge Carving by CNC Machine
This piece of copper is a circuit that has been carved using the CNC machine.
Badge CNC Machine
A close up of the CNC Machine being used to create badge materials.
Badges in Production for Completion
The badges are almost ready! This image shows the official badge being assembled with 3D-printed baseboard, switch pins, antenna, and other attachments added. Next steps include adding speakers, batteries, amps, and lanyards!
Acknowledgements
We would like to acknowledge and thank the following DEF CON 31 Badge project contributors. Through their generous support, this project was made possible.
| | |
| --- | --- |
| Sponsors |   |
| Clarity Cyber | APS Global LLC |
| | |
| --- | --- |
| Designers |   |
| Dr. Charles Conner | Elijah Emory |
| Dr. Rick Hansen | Michael Prebble |
| | |
| --- | --- |
| Manufacturers |   |
| Silas Charles | Stoil Avramov |
| Holy Negussie | Elijah Emory |
| Michael Prebble | Omar Brown |
| Josine Mamno | Christian Michael |
| Bri'Yanna Cobb |   |
 Badge PCBs manufactured by PCBway and JLCPCB
Original Design
Paul Beaumont created the original circuit schematic that was utilized in creating our design and PCB.
His design can be found by visiting his site.
Cybersecurity and Engineering Programs at Cap Tech U
At Capitol Technology University, we offer degree programs in cyber and information security such as cybersecurity and cyber analytics, as well as an array of engineering degrees to ensure our students are prepared to enter the industry in these growing areas of study. You will practice hands-on technical skills in our laboratories and learn from expert faculty who have experience in the field, giving you important insight into the real workplace environment. You will also benefit from our partnerships with leading tech industries around the world – all who are seeking cyber professionals like YOU to fill top positions in their companies!
For more information, visit our website.