At Cap Tech, we start building future leaders early.
Capitol Technology University welcomes high schools to register their students for a group tour of our campus, residence hall, and labs to CONNECT with Cap Tech. As a high school educator or institution, you can provide your students with a head start on their future by seeing what our university has to offer!
With the CapTech Connect! program, we offer group visits for Maryland high school students to visit our campus, explore our culture, and meet-and-greet with faculty and current students. Participants will take part in tours of our labs and classrooms, view presentations from staff, and engage in interactive activities with faculty and students, giving them a true Cap Tech experience!
Note: This program is only available for high schools who have registered their student groups with our Admissions Dept., and is not for individual student visits.
CapTech Connect! offers an interactive, fun-filled day of activities, including:
Presentations on Cap Tech's history, scholarships, admissions and application processes, internships, career options, and more.
STEM-focused workshops, such as... 

Crafting your very own customizable mini robot in our Robotics session,

 Participating in a rocket launch facilitated by our Astronautical & Space Engineering students,

Leveling-up and testing your skills against your peers in our Esports tournament session,

Identifying and analyzing threats to defend cyberspace during our Cybersecurity session,

Touring our Unmanned & Aviation Lab, including our Aviation Professional Pilot program's new flight simulator (coming this Fall),

Navigating the digital realm and embracing the power of 0's and 1's in our Computer Science session,

Having fun with music and giveaways,

...and much more!
Lunch is provided and participants will get a chance to meet with our student ambassadors, admissions staff, and professors.
Cap Tech will pay for up to $450 of your transportation costs!
By signing up for a CapTech Connect! experience, you are helping your students in their college decision-making process and providing them with the resources they need to secure their educational and career futures.
We love seeing new faces and learning more about the career paths that students are pursuing. We hope to see them as future "Chargers" and choosing Cap Tech for their college journey!
Register your high school today!
---
Photo Gallery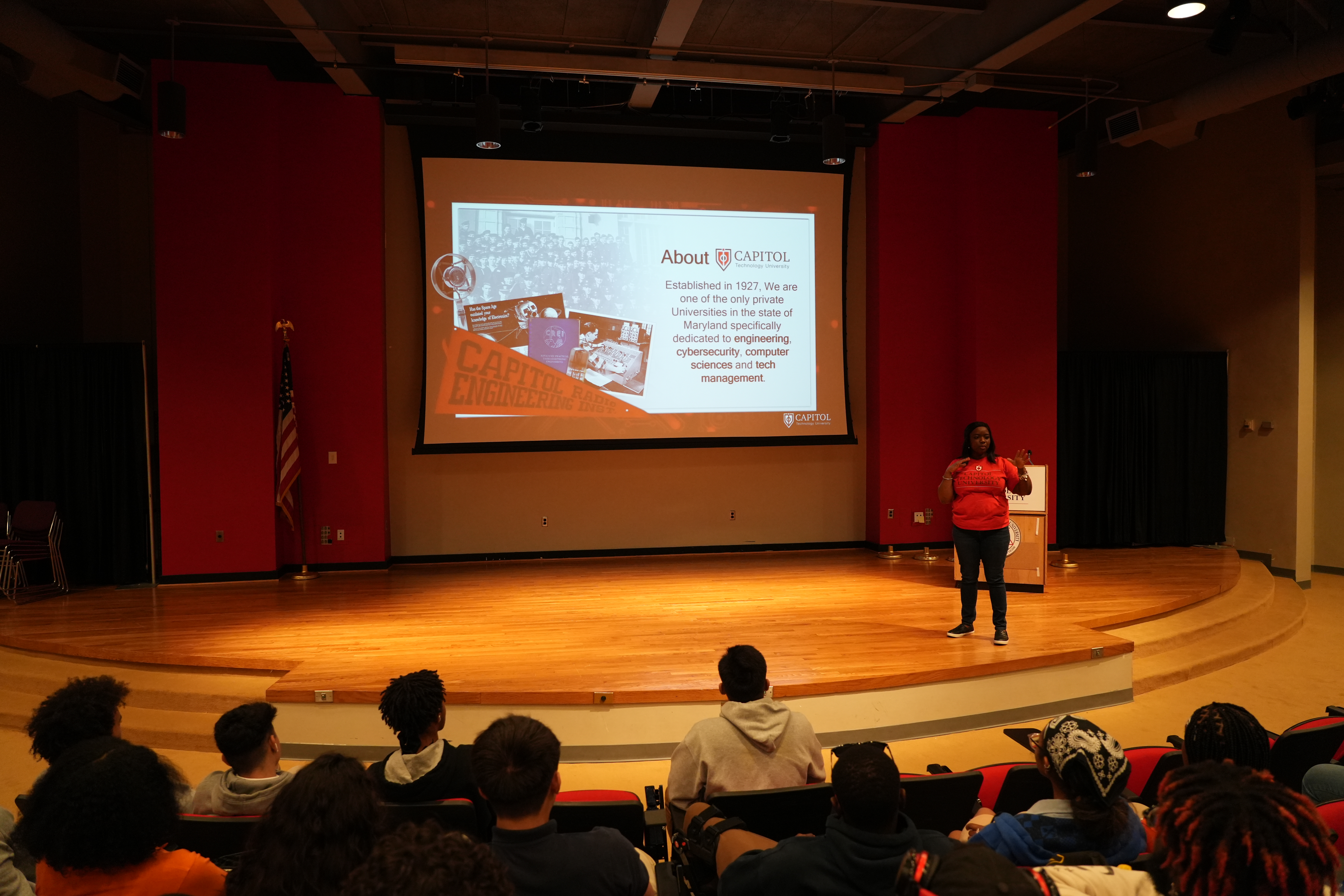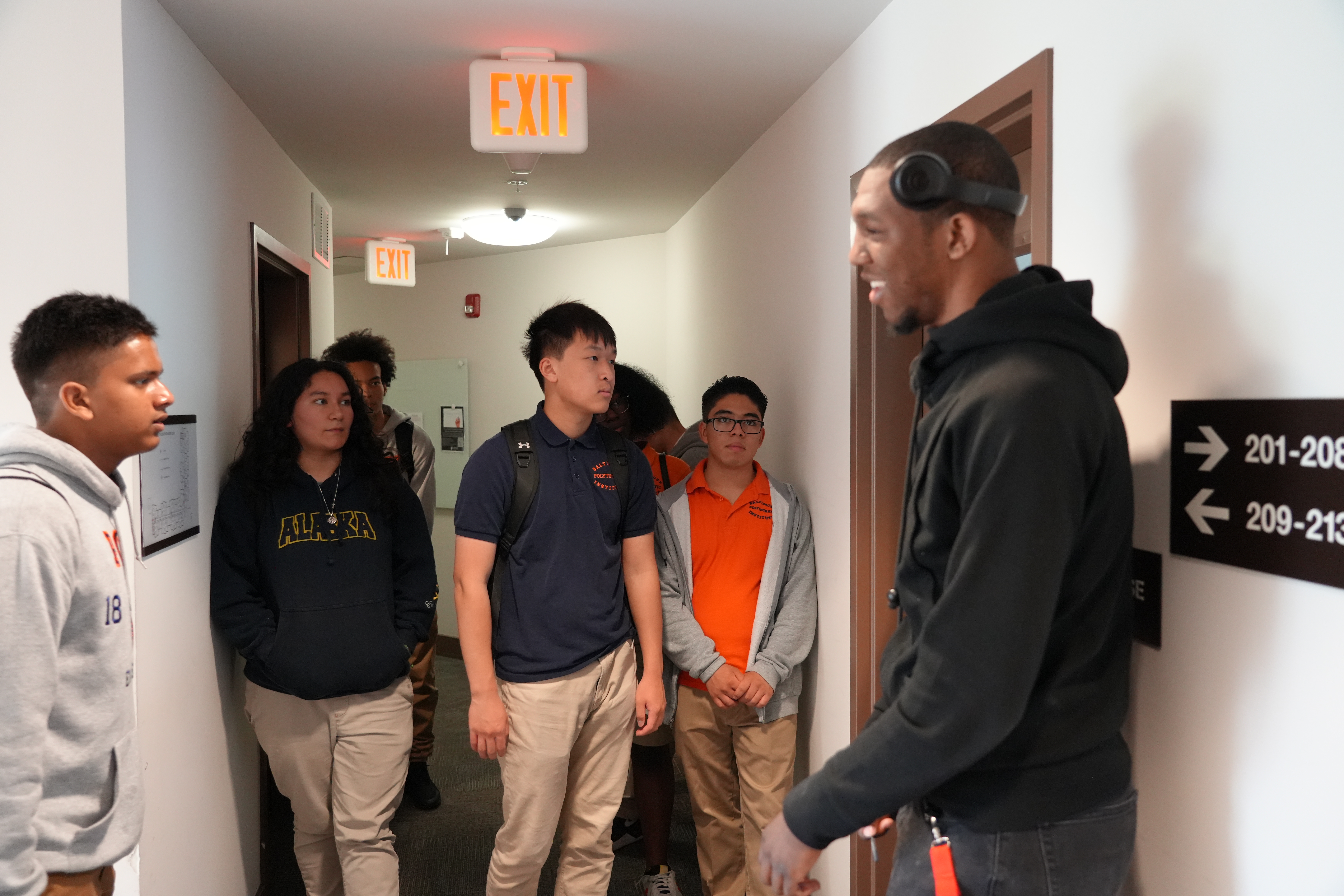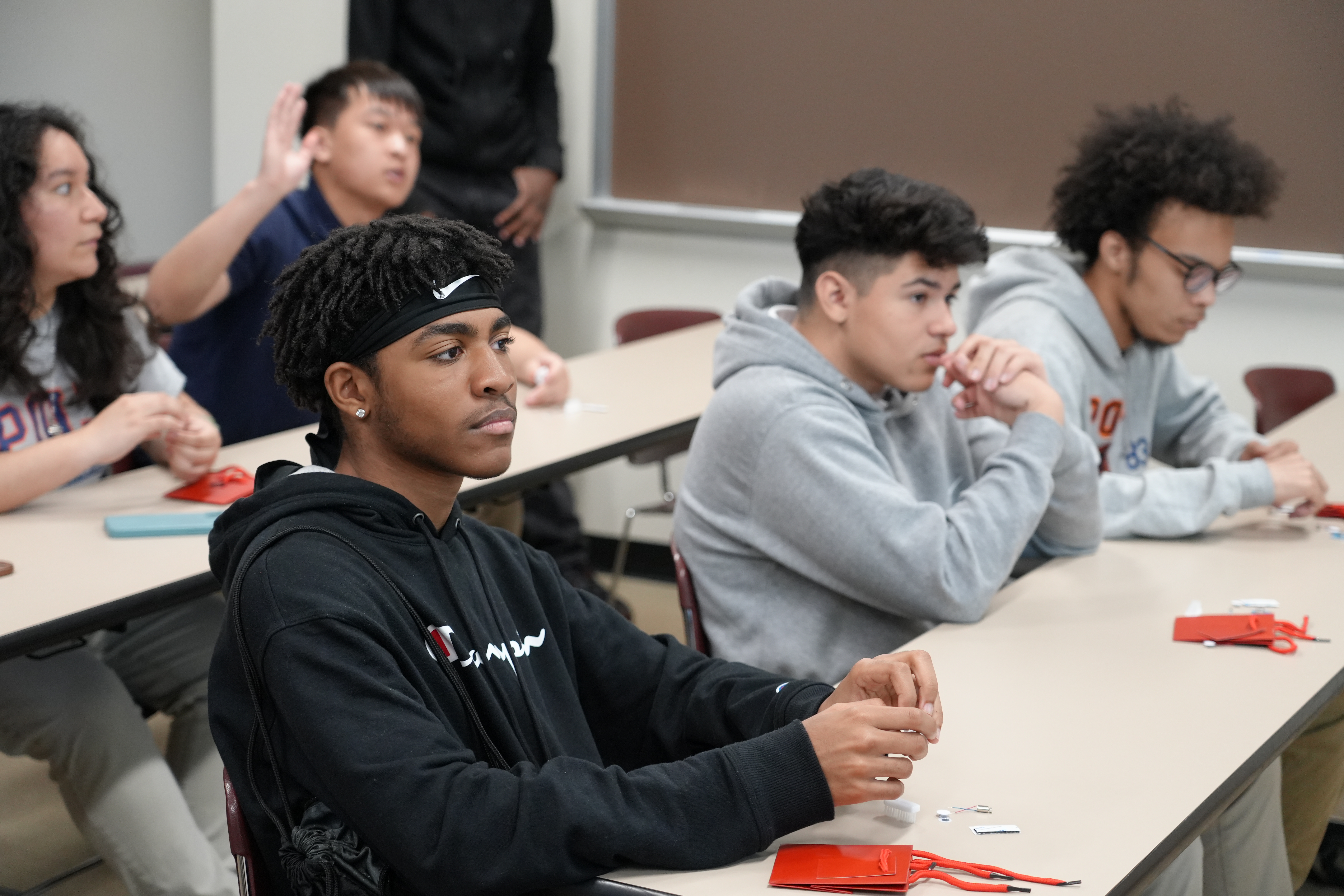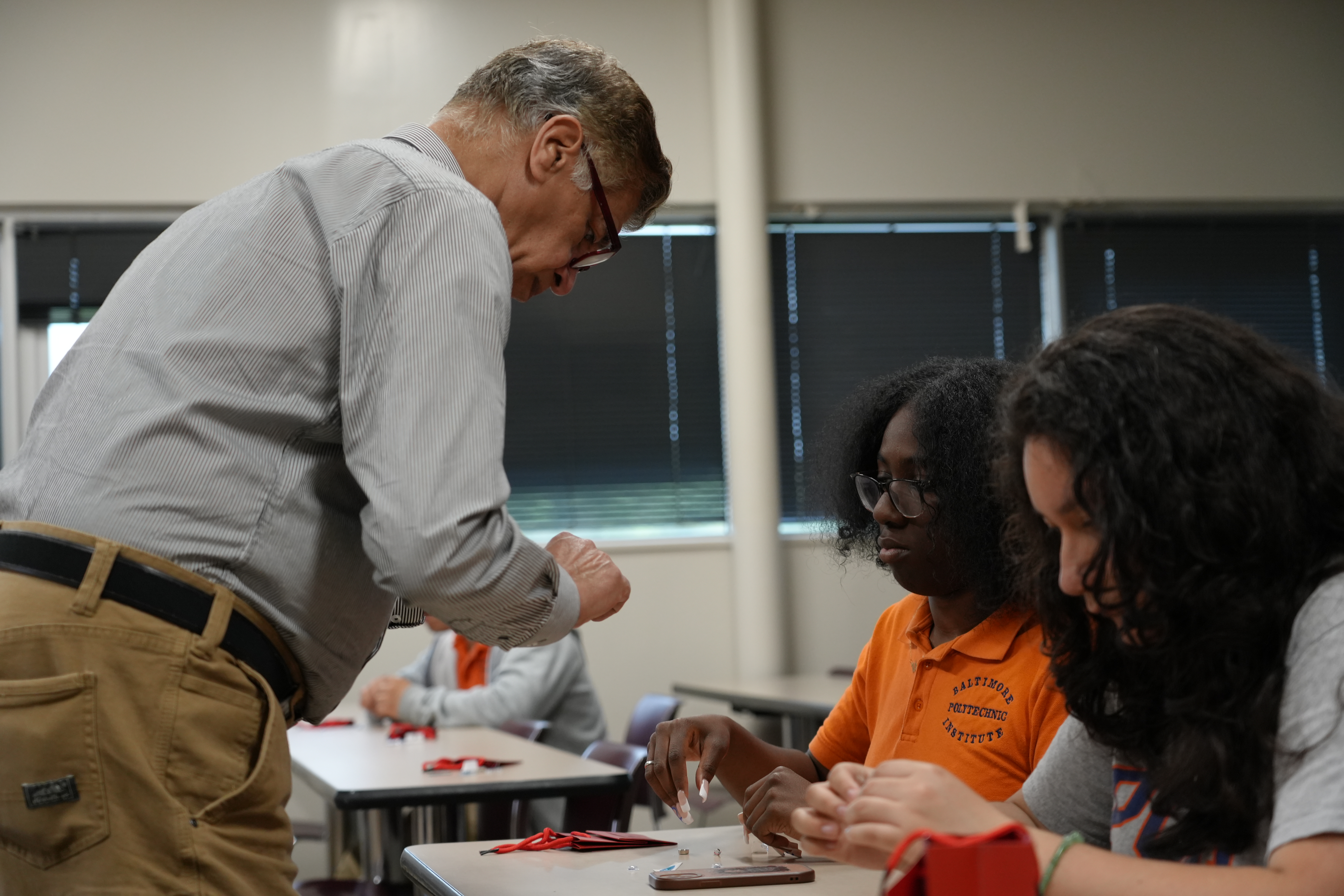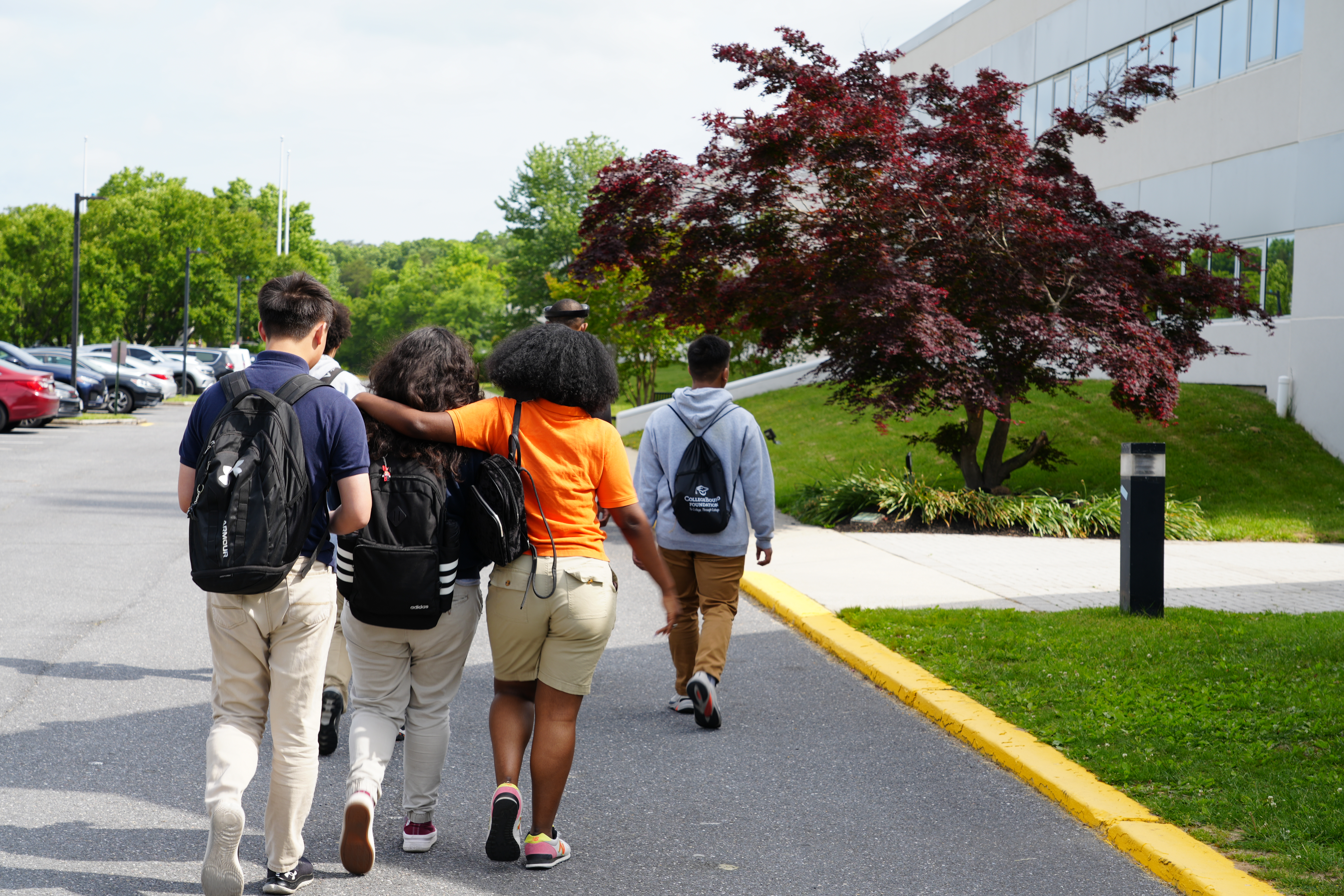 CapTech Connect! Welcomes Students to Capitol
CapTech Connect! welcomes students to Capitol at their first stop, our Avrum Gudelsky Memorial Auditorium with Dr. Angel Clay, Director of Admissions & Recruitment.
Visiting Students Tour Residence Hall Dorms
Next, visiting students receive an in-depth tour of our updated Residence Hall dorms with one of our student ambassador guides.
Visiting Students Participate in Robotics Demonstration
Next, students gather in one of our classroom settings for a robotics presentation with Professor Shehata.
Learn. Build. Succeed.
Visiting students learn how to build their very own robot in this crafting demonstration by Professor Shehata. This exercise highlights the STEM focus of our university and the importance of developing hands-on skills for educational experience and success in technology studies.
A Tour of Our Beautiful Campus
Visiting students receive a tour outside our buildings to see our campus grounds, which feature a beautiful pond, flowering pear trees, and a designated walking trail.
---