The coming year will pose a significant challenge to cyber educators and professionals. "Disruption on all fronts" is probably a good overall description of what 2024 holds.
Disrupter 1: The emergence of generative AI will shatter the status quo, yet also a leap forward in productivity in many economic sectors. Questions to consider: Are AI algorithms fair? Are the data sets used to train AI valid and appropriate?
Disruptor 2: We struggle to deliver a skilled workforce to our government and private sectors. They are currently experiencing labor shortages and skill gaps. In 2024 it will only be more of a battle. What are the answers?
Disrupter 3: The challenge of complying with privacy laws such as GDPR globally and emerging privacy laws in the US.
Disrupter 4: Understanding and implementing zero-trust architectures while maintaining a secure network, using quantum computing, and developing quantum-resistant algorithms.
Disrupter 5: The assurance of a secure supply chain for components critical to our economy, such as chips and heavy metals.
In this webinar, award-winning cybersecurity educator Dr. William (Bill) Butler will examine these disruptions. He will discuss how these and other emerging topics will shape cyber education programs and how higher education will require tighter partnerships with the government and the private sector to address these disruptions effectively. Dr. Butler has been named the "Best Cybersecurity Educator in the United States" and will share his insights and observations with the webinar audience.
The 60-minute webinar concludes with a moderated live question-and-answer period.
Capitol Technology University offers the webinar as a complimentary informational service. This webinar offers a Certificate of Attendance.
About the Presenter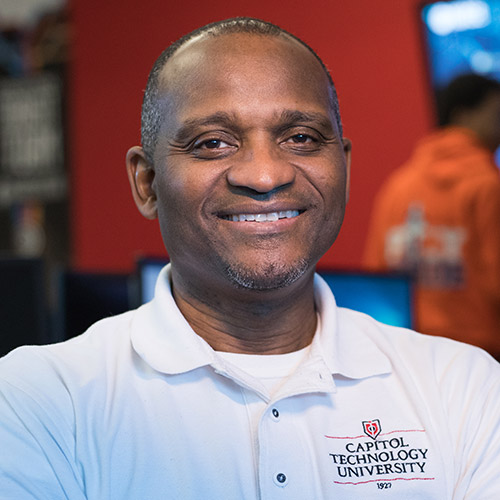 Dr. William Butler
Vice President
Dr. William (Bill) Butler is currently the Vice President of Academic Affairs at Capitol Technology University. Prior to this appointment in 2021, Dr. Butler served as Cybersecurity Chair for 8 years at Capitol Tech. Earlier in his career, he worked in the networking and IT industries as a network engineer and consultant for over 20 years. He also served as a joint qualified communications information systems officer in the U.S. Marine Corps and retired as a Colonel with 30 years of service (active and reserve). Dr. Butler holds a Doctorate in cybersecurity earned from Capitol focusing on preserving cellphone privacy and countering illegal cell towers (IMSI catchers).
Watch the Webinar On Demand