Have you ever wondered how the banking industry manages to protect its sensitive data despite being a prime target for cyber threats? The key to their success is their strong cybersecurity culture. This webinar, presented by international banking security expert Tom Vazdar, will delve into the strategies and procedures that make the banking industry a fortress against cyber-attacks.
Cybersecurity is no longer only about technology. It is also about cultivating a culture of alertness and resilience. A robust cybersecurity culture is proactive rather than reactive. It entails constant risk assessments, complex risk management frameworks, and ongoing education and training. It is a company-wide concern that begins at the top and permeates every business level.
But why should this matter to smaller and medium-sized enterprises (SMEs)? In the digital age, no firm is immune to cyber threats. SMEs, sometimes seen as having inferior defenses, are particularly vulnerable. SME cybersecurity posture can be considerably improved by learning from the banking industry's approach to cybersecurity culture. Join us as we investigate this essential and timely topic, giving actionable insights to strengthen any organization's cybersecurity defenses.
The 60-minute webinar concludes with a moderated live question-and-answer period. 

Capitol Technology University offers the webinar as a complimentary informational service. This webinar offers a Certificate of Attendance.
About the Presenter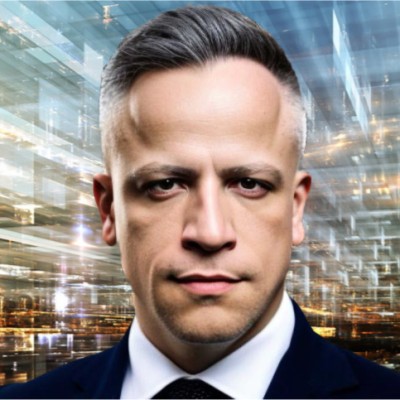 Tom Vazdar
Ph.D. (Candidate), CISSP
Tom Vazdar is a committed cybersecurity expert, program leader, and ethical tech advocate. He is the founder and director of Riskoria Advising & Professional Services Ltd, where he serves as a cybersecurity strategist. He has also served in senior management roles such as Chief Security Officer and Chief Information Officer. He specializes in the intersection of risk management, policy development, and compliance, with a special focus on the banking industry.
Vazdar, based in Europe, has served on several advisory boards, providing strategic guidance on cybersecurity matters. He is a regular guest speaker at international cybersecurity conferences and universities, sharing industry insights and knowledge. He has worked with international organizations such as EUROPOL, ENISA, European Payments Council, and the COST Association (European Cooperation in Science and Technology).
He is pursuing a doctoral degree in Economics and Global Security at the University of Zagreb (Croatia) and is a Certified Information Systems Security Professional (CISSP).