Join us on Thursday, December 14, 2023, Noon-1 p.m. Eastern
"It's 10 pm. Do you know where your data is?" 
With hackers—often state-sponsored--becoming increasingly resourceful and successful, every enterprise needs cyber resiliency. But that does not come without planning and hard work.
Cyber resiliency requires a strong data governance plan. In this 60-minute webinar, presenter Dr. Diane Janosek will discuss the components of a robust data governance program that provides visibility on the sensitivity of the data, location, management, and accessibility. Knowing data types, the systems upon which data resides, and how it transits are paramount to an effective cybersecurity program.
Diane Janosek, Ph.D., J.D., CISSP, LPEC, is the former head of the NSA's National Cryptologic University and a United States Defense Intelligence Senior Executive Service member. She is also the Center for Women in Cyber Executive Director at Capitol Technology University.
The 60-minute webinar concludes with a moderated live question-and-answer period.
Capitol Technology University offers the webinar as a complimentary informational service. This webinar offers a Certificate of Attendance.
About the Presenter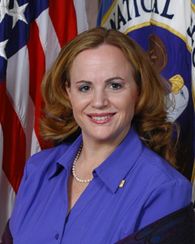 Diane M. Janosek
Diane M. Janosek, Ph.D., J.D., CISSP, LPEC, is a dedicated cybersecurity leader, board member, author, and sought-after speaker. She focuses on the intersection of law, policy, and technology. Areas of expertise include space security, leadership, privacy, data policy, and cybersecurity. She is a member of the United States Defense Intelligence Senior Executive Service. She is the Executive Director of Capitol Tech Center for Women in Cyber and serves on the Board of Advisors for the Military Cyber Professionals Association.
Dr. Janosek can be seen in the Women Know Cyber documentary, as well as on television and radio. She is a multiple international award recipient. She is passionate about giving back, advocating for women in cybersecurity, and serving the nation.
Join us on Thursday, December 14th, Noon-1:00 p.m. Eastern