How to Identify Your Skills and Communicate Them Effectively to Advance Your Career
If you don't know your skillset, or can't effectively communicate those skills, you will be severely limiting your career prospects. Numerous articles regarding employment or job searches in the last few years, report that the nation continues to face a skills gap. As individuals, we are constantly addressing the need to" reskill" and "upskill" to obtain or remain employed. Even when people have the skills, they tend to sell themselves short when communicating their skillsets. This is particularly a problem for those seeking beginning their careers, because candidates can't always connect the dots between their skills and what the employer needs. Plus, not knowing your skillset may mean you are crippling your career aspirations because there is skills gap that is unfilled.
Presenter Connie Harrington, a certified Job and Career Transitions/Career Development Coach, will address how to fill the "gap" by learning how to identify required skills within your occupation, how to communicate your skillsets and apply them to employment and for career advancement opportunities, and how to determine if additional training is necessary.
The 60-minute webinar concludes with a moderated live question and answer period.
Capitol Technology University offers the webinar as a complimentary, informational service.
About the Presenter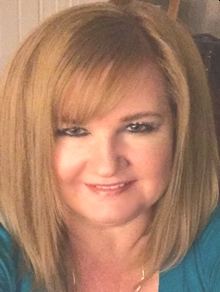 Connie Harrington
Connie Harrington is the Associate Director of Career Development and Employer Relations at Capitol Technology University. She is a certified Job and Career Transitions Coach (JCTC) and Job and Career Development Coach, (JCDC), providing over 15 years of experience in the areas of career development, career transition, and career management. She performs the roles of coach, trainer, facilitator, and employer liaison for both students and the University. Additionally, Connie has extensive experience in human resource management, delivering services to individuals within multiple disciplines and diverse populations in both the private and public sectors as well as with for-profit and not for profit organizations. With this, Connie brings a wealth of job-specific information and a 360-degree perspective of the employment process to the students. She has a background in Higher Education and received her bachelor's degree from McDaniel College. Connie holds longstanding membership in several associations and Chairs the Board for the Association of Continuing Higher Education. She believes in building meaningful partnerships with students to deliver results in helping them reach their goals.
Watch the Webinar On Demand