It was a landmark event for cyberpsychology. Earlier this year, the Office of the Director of National Intelligence announced an Intelligence Advanced Research Projects Activity (IARPA) initiative called "Reimagining Security with Cyberpsychology-Informed Network Defenses," or ReSCIND. The program aims to improve cybersecurity by developing a new set of cyberpsychology-informed defenses that will leverage an attacker's human limitations, such as innate decision-making biases and cognitive vulnerabilities. (www.iarpa.gov/research-programs/rescind)
Cyberpsychology is the study of the impact of emerging technology on human behavior. Cyberpsychologists provide insight into the intersection between humans and technology.  
The cyber behavioral sciences are growing exponentially due to the rapid acceleration of Internet technologies and the unprecedented pervasive and profound influence of technology on human beings.  In this webinar, we will look at this emerging field. Noted cyberpsychologist Dr. Mary Aiken will discuss several critical cyberpsychological constructs and topics, including the IARPA ReSCIND project and cyber attacker cognitive vulnerabilities,  the Online Disinhibition Effect (ODE), anonymity online, human and technical drivers of cybercrime, online safety technologies (SafetyTech), escalation and amplification in cyber contexts, human factors in cybersecurity, forensic cyberpsychology, cyber behavioral profiling, organized cybercrime, cyber leadership and resilience in cyberspace.
The 60-minute webinar concludes with a moderated live question-and-answer period.
Capitol Technology University offers the webinar as a complimentary informational service. This webinar offers a Certificate of Attendance.
About the Presenter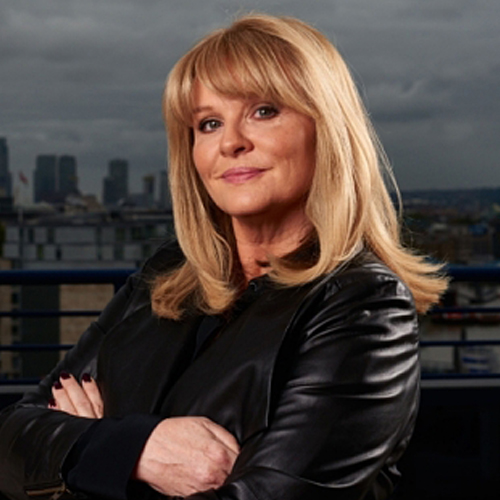 Dr. Mary Aiken
Dr. Mary Aiken is Professor of Cyberpsychology and Chair of the Department of Cyberpsychology at Capitol Technology University. She is an INTERPOL Global Cybercrime Expert Group member and Academic Advisor to Europol's European Cyber Crime Centre (EC3). Aiken is a Fellow of The Royal Society of Medicine, an International Affiliate Member of the American Psychological Association (APA), and a Fellow of the Society for Chartered IT Professionals. Her research interests include Online Safety Technologies, Online Harms, AI, HealthTech, human factors in cybersecurity, organized cybercrime, cyder behavioral profiling, Internet psychology & youth protection online. She has advised at international and European levels in policy debates at the intersection of technology and human behavior and has published and spoken worldwide on these topics. At the 2023 IARPA Proposers Day, Prof. Aiken recently presented on the "Reimagining Security with Cyberpsychology-informed Network Defenses" (RESCIND) project. She is a co-lead on the largest cyberpsychology-informed European cybercrime project to date, focusing on human and technical drivers of cybercrime.
Aiken's work as a Cyberpsychologist inspired the CBS primetime television series CSI:Cyber, and she was a producer on the show. Her best-selling book 'The Cyber Effect' was selected by the New York Times as a 2016 'Book of the Year' in the Thought category and was listed in the top twenty science books by Nature, the International Journal of Science. A published, peer-reviewed author, Dr. Mary Aikens work has been featured by Time Magazine, Scientific American, the Wall Street Journal, the Washington Post, the New York Times, CBS and the BBC, and many other publications.
Watch the Webinar On Demand