Cyberspace: The new frontier. And criminals are lurking in the protection of its depths. With the rapid evolution of technology and our nation's ever increasing dependence on digital data, cybercrime is on the rise.
At Capitol, our students are learning to defend systems and data against those who seek to steal or misuse it, to make intelligent, informed business decisions in the new technological business world, and to think critically and problem solve as they find a way or make one.
Cyber security skills that are exactly what the NSA is looking for.
The NSA is a government organization with excellent benefits and a great mission. According to the National Security Agency website, "NSA leads the Intelligence Community in signals intelligence and information assurance. It intercepts foreign signals and keeps America's information safe."
So how can you, as one of Capitol's students, get a job with the NSA?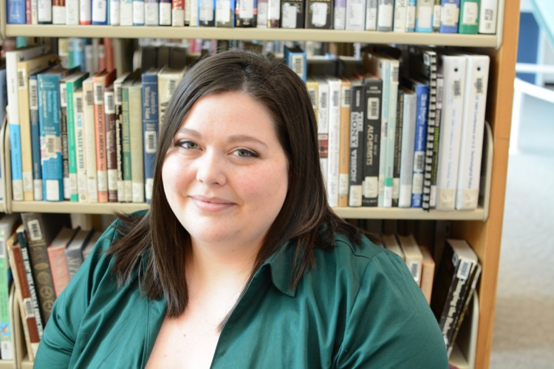 According to Sarah Alspaw, Director of Career Development and Student Success," the NSA employs students from Capitol in every field." So no matter what your major is with us, the NSA has positions that will suit your field of study. Capitol also works with the NSA, among other top organizations, to help direct and steer our curriculum. Making Capitol students instantly more marketable, as you receive the kind of training the NSA is looking for.
Having the right experience is a big step, but it's equally important to present that experience in the right way. Alspaw says, "Putting together your resume for an NSA position can be complicated." Typical NSA resumes can sometimes contain up to two pages worth of information. "It's important to know what they are looking for when you apply," states Alspaw, "and Career Services…has that information."
Students who go on to work with the National Security Agency can also expect to need a security clearance. Fortunately, this is another process that Career Services has helped many students through. See "Security Clearance 101."
Having an internship isn't required, but Capitol does have an excellent program for internships in security fields called the National Security Scholars Program. Through NSSP, students gain experience in the security field through paid internships, while also obtaining a security clearance. The NSA is one of the organizations you can intern with through NSSP. To learn more information on the NSSP program, see "NSSP Offers Road Map to Security Careers" or contact career services at careers@captechu.edu.
A career with the NSA is within the reach of all of our students at Capitol. With the right education paired with a little bit of career preparation, you could work there too.