American author James A. Michener once wrote, "Scientists dream about doing great things. Engineers do them." 
At Capitol Technology University, our school motto -- "find a way or make one" -- conveys a similar drive to innovate and create. All of our programs involve hands-on learning and doing, and we want to show support for our fellow makers.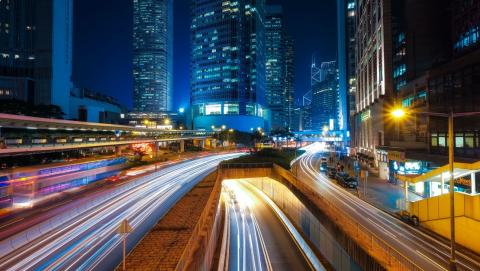 Part of our mission is to prepare our students to contribute to evolving the global community. In this series of posts on feats of engineering, we'll explore some amazing makers and cutting edge projects impacting the world right now.
In honor of National Cyber Security Awareness month (NCSAM), we wanted to explore an idea that is quickly becoming a reality: the concept of smart cities. A smart city is an urban location that integrates technology into almost every aspect of its infrastructure. From coordinating the flow of traffic based on the number of cars that enter the city to optimizing electricity usage to drive power to essential locations at different times during the day, smart cities are making every part of city life more efficient, and in some cases more enjoyable.
According to IEEE, smart cities can include the following elements:
A smart economy
Smart energy
Smart mobility
A smart environment
Smart living
Smart governance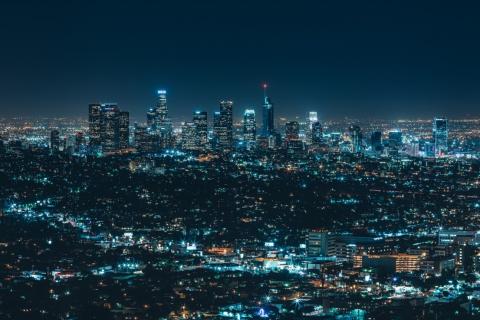 Living in a smart city, your autonomous car could drive you to your destination in record time. It might inform the restaurant where you booked dinner reservations that you've arrived so they can have your table ready before you even walk in the door. You could optimize shopping, public transportation, city resources, or even internet bandwidth availability. With the rise of unmanned systems, the IoT, and AI and smart technology, the possibilities are almost endless - and they're right on our doorstep.
Hewlett Packard Enterprise writer Lorenzo Gonzales writes, "There are plenty of opportunities, and more will be enabled by emerging technologies such as 5G, blockchain, and artificial intelligence. Around these technologies is a vibrant, multidimensional ecosystem embracing traditional players, technology providers, and innovators, with potentially infinite combinations to solve each unique city problem."
For all of the benefits that these cities of the future may bring to society we still need to ask, what are the risks of designing cities this way? Capitol's Dr. Jason Pittman has been exploring the nature of AI and synthetic intelligence, drawing attention to the uncertain nature of this new type of intelligence.
The Internet of Things poses its own problems, particularly when it comes to security. If an entire city is linked to the cloud it opens up cities to new kinds of cyber attacks. The need for cybersecurity professionals and construction managers who understand the potential vulnerabilities of critical infrastructure will be paramount in city design.
Capitol is helping to train and educate this new generation of managers and decision-makers. Our new program in construction management and critical infrastructure explores the sixteen sectors of infrastructure and helps our students understand the importance of not only building critical infrastructures, but securing them in a digital world.
Few other universities are as well-prepared to offer a degree of this kind. Capitol Technology University is a NSA/DHS designated National Center of Academic Excellence-Cyber Defense (CAE-CD). We had one of the first cybersecurity programs in the nation and have continued to remain on the cutting edge of the cyber field.
For more information on cybersecurity, construction management and critical infrastructures, unmanned systems, or any of our other STEM and business focused programs please visit our website at www.CapTechU.edu.
What do you think about smart cities? Are they the future?