Bachelor of Science (BS) in Business Analytics and Data Science
Earn a bachelor of science in business analytics, solve marketing problems with data analytics
Thanks to technology, it's now possible to create and capture an ever-increasing amount of data. But how can organizations best use that data? Business professionals who know how to sort and make sense of data, then manage and analyze that information are needed in every business sector.
Our bachelor's degree in business analytics and data science program blends the application of data analytics tools with the theory of marketing principles. You'll learn to solve real-world challenges through case studies, labs and internships.
Why Capitol?
Our location puts you in the heart of the action.
The Baltimore/Washington D.C. area has one of the largest concentrations of high-tech companies, defense contractors, and government agencies in the United States, making it easier to find internships and high-paying jobs.
Our motto, 'find a way, or make one' delivers job ready skills.
Hands-on classes, combined with case studies and group projects, help you hone the skills needed to excel in the workplace.
Our partners.
Leading employers of business analysts, including SAS and government agencies, have partnered with Capitol to provide students an understanding of the current and future trends in the field and highlight career paths in business analytics and data science.
Support for you
Whatever type of resource you need - a way to improve your math skills, a place to exercise, help with a job search or a disability - we have facilities and personnel ready to help.
Capitol Tech Opportunities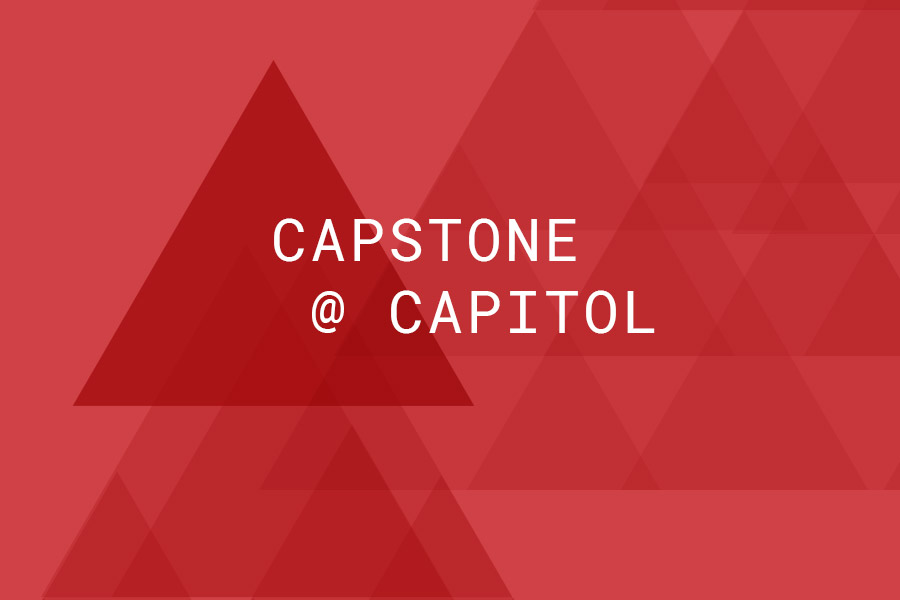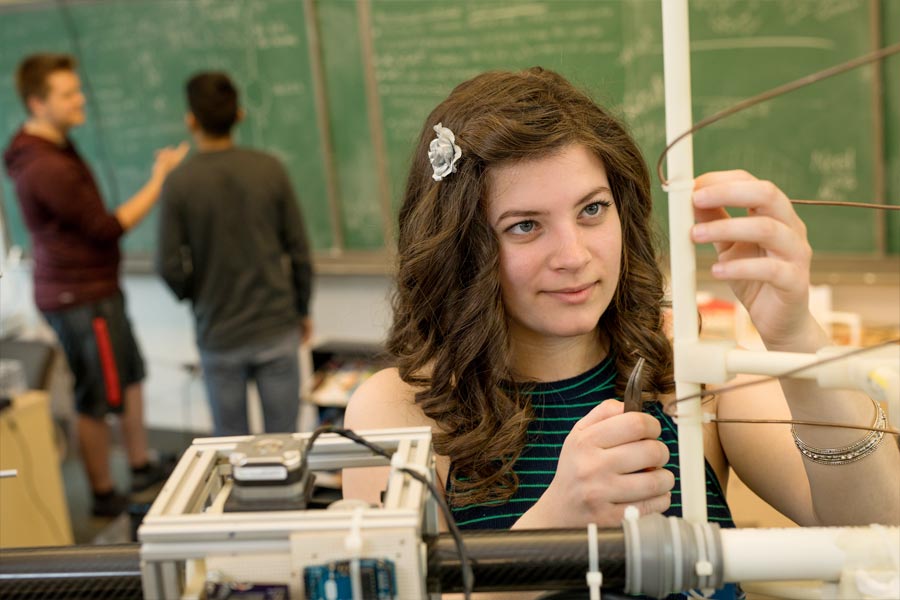 Capstone Project
You have the chance to showcase your classroom knowledge in your capstone project, which is required for graduation. Here, you'll propose, design, build, test and deliver a computer-based system.
Team-Oriented, Multidisciplinary Projects
Professionals from all backgrounds collaborate in the real-world, so we've structured our labs to operate the same way. Students majoring in electrical engineering, cybersecurity, astronautical engineering and others all form teams to collaborate, trouble-shoot and explore what's possible in our labs.
Key Faculty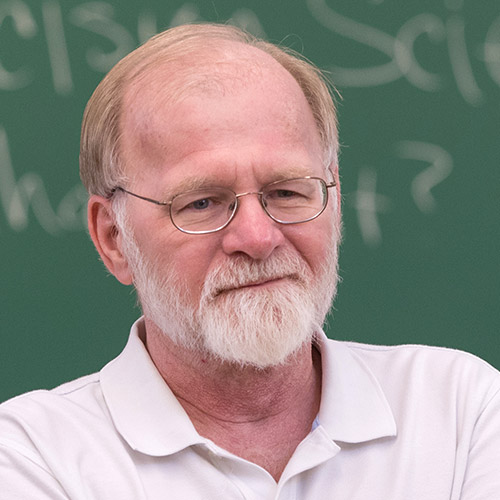 Claude Rankin
Professor, Program Chair Master of Business Administration
Well-rounded education and business professional who integrates an understanding of people, technology and research to achieve success in the academic and business environments. Technical abilities exemplified by creation of a patented software design for research data collection and the formation of an Internet bookstore operation. Proven track record in education and training, research, marketing, software design and application, people and project management, as well as technical and creative writing. Experience working with large corporations, non-profits and internet startups.
Career Opportunities
The Capitol Commitment
We've created a game plan to make sure you find a job upon graduation. Learn more.
Market Demand Business Analytics & Data Science
McKinsey predicts a 50 to 60 percent gap between supply and demand of analytic talent for business and data science analysis
82% of our graduates have a job or enter graduate school 90 days after commencement
Degree Details
---
The BS Business Analytics and Data Science degree is a total of 122 credits, which covers business management, business analytics, mathematics and sciences, English and social science courses.
---
Tuition & Fees
Tuition rates are subject to change without notice.
The following rates are in effect for the 2018-2019 academic year, beginning in Fall 2018 and continuing through Summer 2019:
There is no charge for online application, $25 fee for paper application
Full-time tuition is $12,354 per semester, plus fees
The active duty military tuition rate is $250 per credit, plus fees (additional discounts and scholarships do not apply)
All full-time students who keep their student account current are promised their tuition will not increase more than 1% over four years
For the cost of living in one of Capitol Technology University's six residential facilities, click here