Earn a Bachelor of Science in Data Science, protect the world's most critical data
In the modern digital age, data has become an integral part of human life. From social media platforms to financial institutions, healthcare systems to e-commerce, data is continuously generated and consumed in immense volumes. As we enter the era of big data and artificial intelligence, one field has emerged from the shadows to the forefront of the job market: Data Science. A Bachelor of Science in Data Science is becoming an increasingly attractive choice for young people deciding their career paths. Here's why.
A High Demand Field
Firstly, the demand for data scientists is skyrocketing. The Harvard Business Review famously labeled Data Science as the "sexiest job of the 21st century" back in 2012, and since then, the demand for data scientists has only grown. According to a report by IBM, jobs in data science and analytics are projected to grow by nearly 28% by 2024. The explosion of big data and companies' need to make sense of it all have turned data scientists into corporate rock stars.
Competitive Salary
High demand also means high salaries. Data scientists often enjoy competitive compensation packages, well above average, especially for those with the right skills and experience. Glassdoor's report from 2021 placed the average data scientist's salary at around $113,000 in the United States, and it's likely to have increased since then.
A Versatile Degree
A Bachelor of Science in Data Science is not only about numbers and algorithms, it's also about providing you with a comprehensive understanding of various industries. This degree equips you with skills that are transferable across multiple sectors, making you a valuable asset in any industry, from technology to healthcare, finance to entertainment. The skills and techniques taught in a Data Science program, such as machine learning, statistical analysis, and predictive modeling, can be applied to solve real-world problems in various contexts.
Challenging and Fulfilling Work
Data science is not just a lucrative career; it's also intellectually stimulating. It involves solving complex problems, predicting trends, and making informed decisions that can change the trajectory of a business or even an entire industry. It is a field where you can genuinely make a difference.
The Future is Data-Driven
Lastly, the future is undeniably data-driven. Every industry is becoming more reliant on data to make decisions. Data scientists play a key role in this transformation, helping companies understand their customers better, improve their products and services, and ultimately gain a competitive edge in the market.
Enrolling in a Bachelor of Science in Data Science program is an investment in your future. It provides a robust foundation for further specializations and prepares you for a world that is increasingly relying on data to navigate its complexities.
While it is a demanding field, requiring a strong foundation in mathematics, statistics, and programming, the rewards are worth the effort. Data science is a field that offers not only a promising career but also a chance to be at the forefront of the technological revolution, translating data into actionable insights that drive decision-making and innovation.
If you are a problem-solver at heart, have an affinity for numbers, and are intrigued by the power of data, a Bachelor of Science in Data Science might just be the perfect career path for you. It's more than just a degree; it's a ticket to the future.
Earn your degree in the heart of one of the world's most important technology hubs surrounded by world-renowned government agencies, tech company headquarters and key technology users in government, healthcare, defense, space and professional services.
The Bachelor of Science (BS) in data science provides the key preparation for a career as a data scientist or machine learning engineer:
Machine learning engineer–average base pay, $147,3001, ranked 1st on "Best Jobs in the US" List2
Data scientist median base pay, $131,0002, ranked 1st on "Best Jobs in America" List3
Computer vision engineer–average base pay, $158,3002
Semiconductor engineer–average base salary $150,600 (in CA)1
Data engineer–median base pay, $131,6731 ranked 8th on "Best Jobs in America" List3
Enterprise architect–median base pay $122,5854
1. Indeed salaries, 2020
2. Indeed 2019 Best Jobs in US List
3. Glassdoor's 2019 50 Best Jobs in America
4. Salary based upon 2019 Glassdoor salary data
Why Capitol?
Our location puts you in the heart of the action.
The Baltimore, Maryland/Washington D.C. area has one of the largest concentrations of high-tech companies, defense contractors, and government agencies in the United States, making it easier to find internships and high-paying jobs.
Our partners.
Leading employers of business analysts, including SAS and government agencies, have partnered with Capitol to provide students an understanding of the current and future trends in the field and highlight career paths in business analytics and data science.
Support for you
Whatever type of resource you need - a way to improve your math skills, a place to exercise, help with a job search or a disability - we have facilities and personnel ready to help.
Capitol Tech Opportunities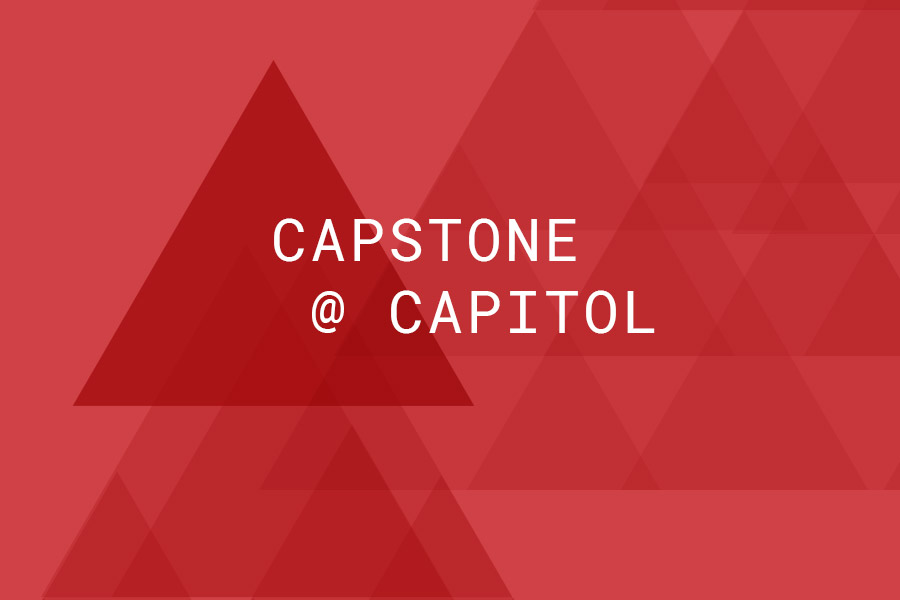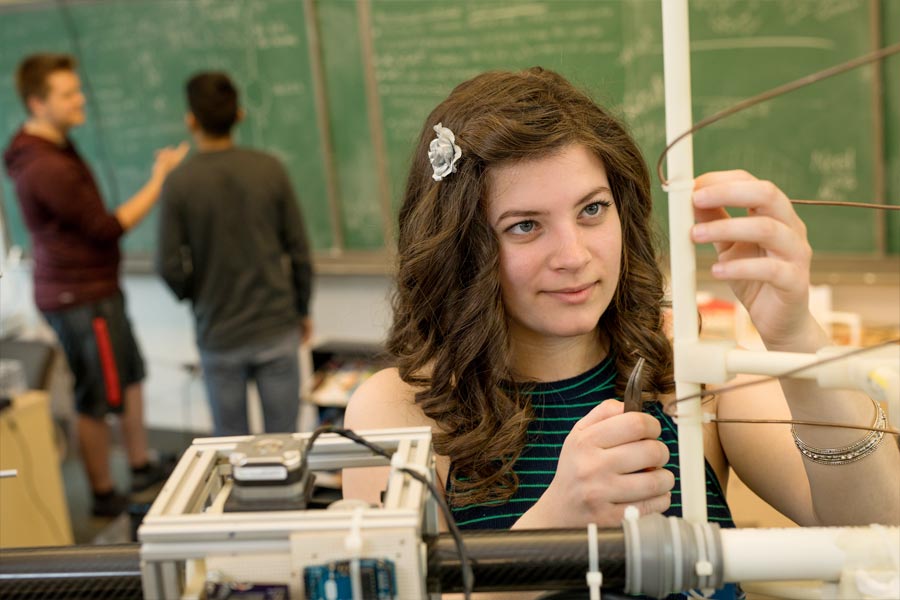 Capstone Project
You have the chance to showcase your classroom knowledge in your capstone project, which is required for graduation. Depending on your major, this could be writing a report and giving an oral presentation or building, designing and testing a working prototype. 
Team-Oriented, Multidisciplinary Projects
Professionals from all backgrounds collaborate in the real-world, so we've structured our labs to operate the same way. Students majoring in electrical engineering, cybersecurity, astronautical engineering and others all form teams to collaborate, trouble-shoot and explore what's possible in our labs.
Career Opportunities
The Capitol Commitment
We've created a game plan to make sure you find a job upon graduation. Learn more.
Degree Details
---
The B.S. in Data Science degree is a total of 122 credits, which covers business management, business analytics, mathematics and sciences, English and social science courses.
---
Tuition & Fees
Tuition rates are subject to change.
The following rates are in effect for the 2024-2025 academic year, beginning in Fall 2024 and continuing through Summer 2025:
Full-time tuition is $13,175 per semester, plus fees
The active duty military tuition rate is $250 per credit, plus fees (additional discounts and scholarships do not apply)
The retired military tuition rate is $746 per credit, plus fees (additional discounts and scholarships do not apply)
All full-time students who keep their student account current are promised their tuition will not increase more than 1% per year for four years
Academic Fee for UAS-120 $500
Find additional information for 2024-2025 undergraduate tuition and fees.