Doctorate of Philosophy (PhD) in Business Analytics and Decision Sciences
Earn a doctorate degree in business analytics and decision sciences, advance both your scholarly research and your career
In a competitive world, success depends on finding and maintaining an edge – and that requires making data-driven decisions. Organizations in an ever-expanding array of industries – from sports, to health care, to cybersecurity – are seeking out professionals with the expertise needed to utilize data effectively.
The Ph.D. in Business Analytics and Decision Sciences program is designed to prepare accomplished professionals for senior positions in either public or private sectors. The mission of the Doctor of Philosophy in Business Analytics and Decision Sciences degree is to enable professionals from the field to understand and evaluate the scope and impact of decision sciences and associated technology from the institutional as well as from an industry and global perspective. The program will provide the student an academic environment to support the development of high-level critical thinking and leadership skills as they relate to management and decision sciences, to develop high-level decision science technical skills, and to provide doctoral level research experience allowing innovative and practical contributions to the management and decision sciences body of knowledge.
Why Capitol?
Our location puts you in the heart of the action
The Baltimore/Washington D.C. area has one of the largest concentrations of high-tech companies, defense contractors, and government agencies in the United States, making it easier to find internships and high-paying jobs.
Learn around your busy schedule
Our low residency requirement takes in consideration the time commitment of your established career.
Online format
The majority of our business analytics and decision sciences doctorate is offered online.
Our classes are taught by working professionals
Capitol's faculty are working professionals in the field – subject matter experts who apply their knowledge on a daily basis and are up to speed on emerging developments.
Faculty
Key Faculty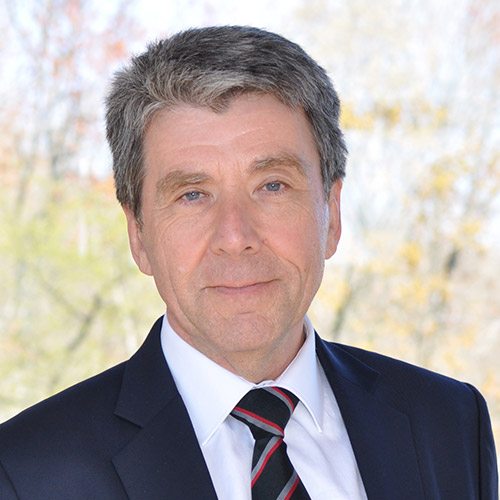 Dr. Ian McAndrew
Dean of Doctoral Programs
Dr. McAndrew has five degrees, PhD, two Master's and two bachelor's degrees, he is a Professional Engineer and a member of several institutions. He is a Fellow of the Royal Aeronautical Society and recognized as an international leader in Aerodynamics research. He Chairs several international conferences and Journals and is invited to give keynote speeches all over the world. He started his career in the automotive industry where he was an engine designer (Thermodynamics), and has worked at several universities in Europe and all over the world. His main passion is supervising PhD students and has over 30 PhD successes.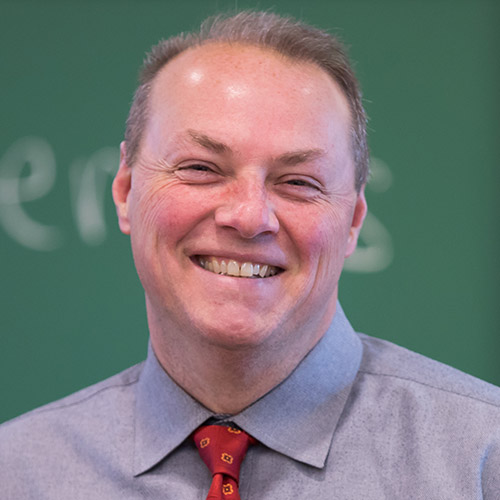 Dr. Robert Leonard
Assistant Professor in Business Analytics and Decision Sciences
Management and Decision Sciences professor Dr. Robert Leonard joined the doctoral faculty at Capitol Technology University in Fall 2016. With thirty years of experience as a corporate marketing and communications professional in addition to degrees from three colleges, Leonard aims to build synergy in the classroom by drawing from both his business experience and academic interests.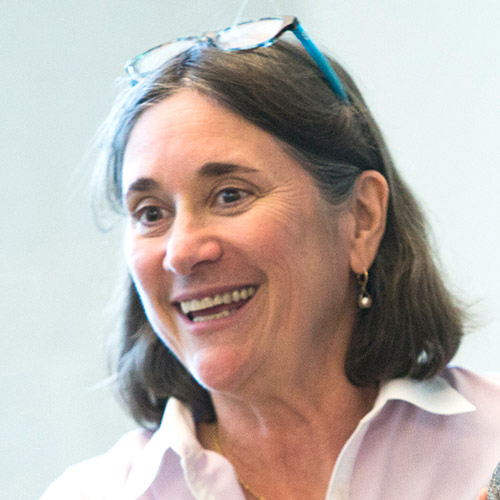 Dr. Helen G. Barker
Vice President of Academic Affairs
Dr. Helen Barker is an educator in the areas of management and organiza­tion, personnel and human resources, quantitative analysis, and operations management. She spent 15 years working in the private sector as a man­agement analyst and resource training specialist in the distribution industry. In addition, she worked with the Northern Virginia Regional Partnership through Virginia Tech as an economic development analyst. She has a mas­ter's in business management from Strayer University and a D.M. concentrating in organizational leadership from Uni­versity of Phoenix. Currently, the VP of Academic Affairs for Capitol, Dr. Barker continues her research in distance education and educational technologies.
Career Opportunities
Market demand for business analytics and decision sciences (PhD)
You'll have the necessary credentials to lead local, national or global organizations & provide expert guidance on using organizational information assets.
A degree that is relevant to any and every organization
This doctorate will teach how analytics helps shape strategic plans in whatever business you are involved in.
Degree Details
---
The Doctorate degree in Business Analytics and Decision Sciences is a total of 54-66 credits, which covers a literature review, professional research and theory, professional ethics and leadership, dissertation preparation, and other topics. Students can select from several electives based on their personal focus.
---
Tuition & Fees
Tuition rates are subject to change without notice.
The following rates are in effect for the 2018-2019 academic year, beginning in Fall 2018 and continuing through Summer 2019:
The application fee is $100
The per-credit charge for doctorate courses is $893. This is the same for in-state and out-of-state students.
The entrance exam fee is $100