Earn a master's of science in construction cybersecurity, train for advanced leadership positions
Leaders in the construction industry are facing an ever-increasing need to expand the application of new technology to their industry in order to remain competitive, efficient, and viable now and in the future. Construction companies today depend and thrive on timely, accurate and relevant information. As technology enables the creation and capture of ever-increasing amounts of data, the effective management and understanding of resource needs is becoming an enormous challenge. 
As the construction industry becomes more connected through internet-connected solutions and remotely accessible systems such as Building Information Modeling (BIM), telematics and project management software it creates more opportunities for hackers to launch a cyberattack. Effective leadership in this industry can only be achieved with a holistic approach and advanced skills.
Our master's degree in construction cybersecurity will prepare you for advanced cybersecurity skills and leadership positions throughout the construction industry. We will provide you will the ability to integrate decision-making skills in the technologically complex construction cybersecurity environment.
Why Capitol?
Our long history in cybersecurity education
As one of the first schools in the nation to be designated a National Center of Excellence in Cyber Defense by the Department of Homeland Security and National Security Agency, Capitol Technology University stands ready to advance the field and do its part to combat one of the nation's greatest challenges.
Our programs provide practical experience
At Capitol, we believe online learning can equal and even surpass a traditional classroom environment. We provide our online learners with virtual labs and a state-of-the-art instructional delivery platform. With our program, you'll gain the interaction and hands-on practice you need to develop your potential.
Program is 100% online
Our master's in construction cybersecurity is offered 100% online. Once you are accepted, all you need is an internet connection, and you can attend classes. We keep the classes small so you receive personalized attention from faculty who are interested in sharing their knowledge and helping you succeed.
Capitol Tech Opportunities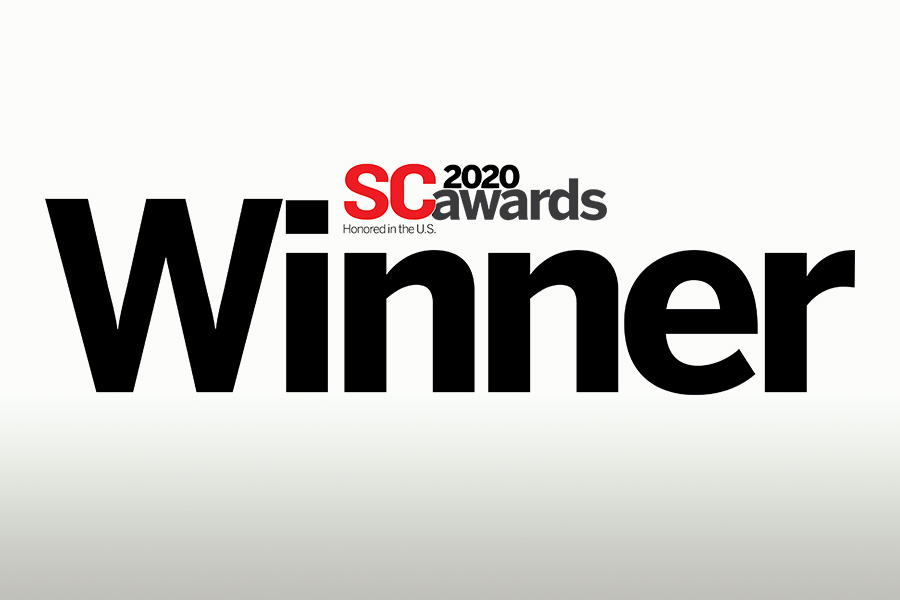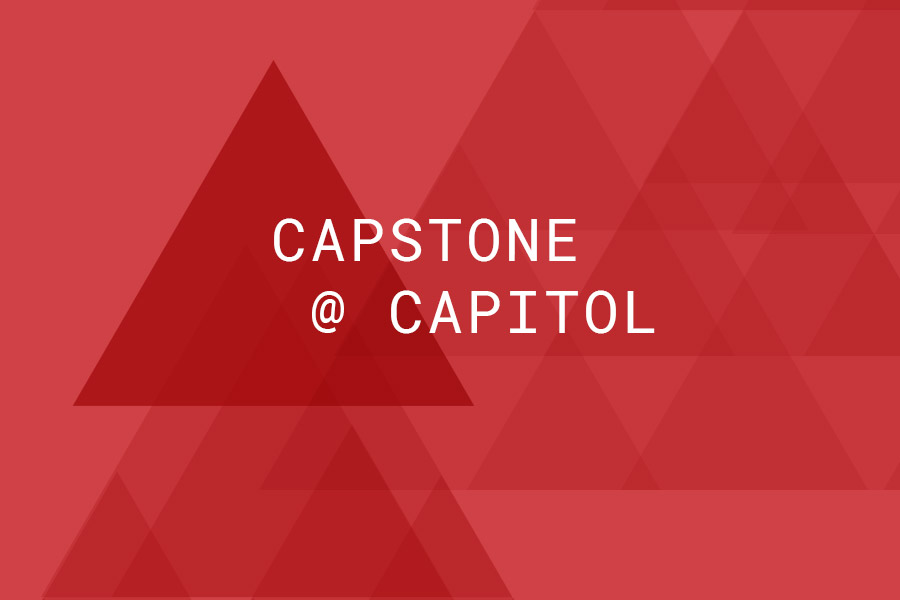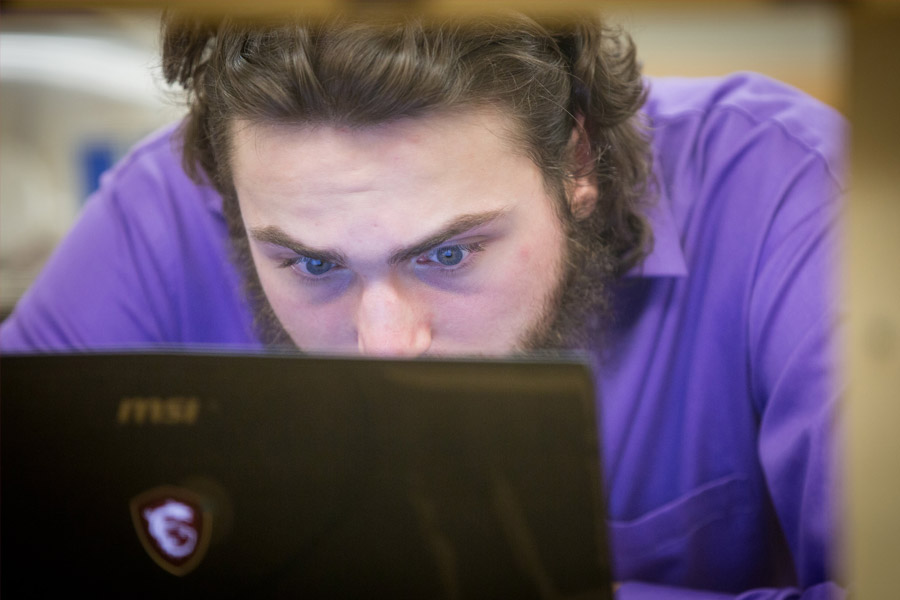 America's Best Cybersecurity Program
Capitol Technology University is honored to receive the prestigious SC Media 2020 Award for Best Cybersecurity Higher Education Program. Formed in 1989, SC Media is highly regarded in cybersecurity circles for its long dedication to the industry. They cite Capitol Tech's numerous undergraduate, graduate and doctoral degrees, dedication to the employability of students, innovative programs, hands-on teaching methods and deeply rooted relationships with government agencies as reasons why the university stands out among other cybersecurity education programs.
Capstone Project
You'll work with faculty mentors to develop a major research or critical infrastructure project that demonstrates your mastery of program curriculum and provides prospective employers with evidence of your knowledge and experience.
Center for Cybersecurity Research and Analysis (CCRA)
Enhancing the security of physical and cyber infrastructures across the nation requires ongoing training. This interdisciplinary center provides working professionals bachelor- and master-level certificates.
Key Faculty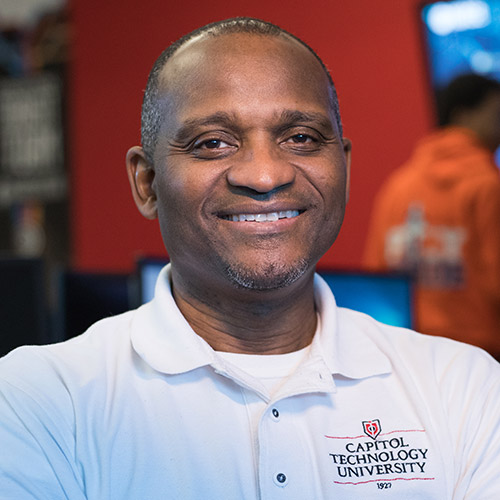 Dr. William Butler
Chair, Cyber and Information Security, Director, Critical Infrastructures and Cyber Protection Center (CICPC)
Bill Butler is currently Director, Critical Infrastructures and Cyber Protection Center (CICPC) at Capitol Technology University. Prior to this appointment in 2013 Bill worked in the networking and IT industries as a network engineer and consultant for over 20 years. Bill also served as a joint qualified communications information systems officer in the U.S. Marine Corps and retired as a Colonel with 30 years of service (active and reserve). Bill holds a Doctorate in cybersecurity earned from Capitol focusing on preserving cellphone privacy and countering illegal cell towers (IMSI catchers).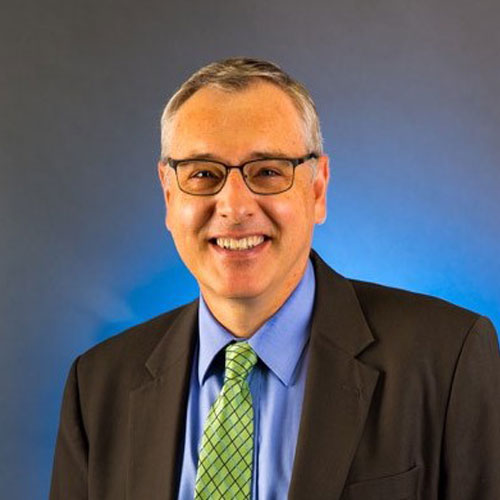 Dr. Bradford L. Sims
President
Dr. Sims has always been involved with technology starting with receiving a Commodore 64 for his birthday and teaching himself basic programming to do more with the Commodore 64. He went on to obtain a BS in Building Construction Management from Purdue University and worked coast to coast in the United States and briefly in Europe in the project management area of industrial construction and by default of his experience with technology being involved with the computer systems as well at each company. Later, he went back to Higher Education to obtain an MS in Building Construction from the University of Florida and a Ph.D. in Curriculum & Instruction from Purdue University that lead him to his first position as an Assistant Professor at the University of Florida. As he moved to different universities, he advanced in the administrative positions becoming a Department Head, Dean, Chief Academic Officer, and President. Now at Capitol Technology University, he is bringing together his background in construction and technology along with Capitol Tech's strong cybersecurity to build the first degree programs in Critical Infrastructure design to help protect the nation. This is an area of special interest to Dr. Sims as he sees the needs of those protecting are critical infrastructure from cyber attacks to also understand how these facilities operate to better defend against such attacks.
Career Opportunities
Market Demand
Get the advanced education needed to become a computer information security officer, security manager, risk assessor
Graduates earn on average $120,000 per year
Degree Details
---
Curriculum
Generally, to apply to a graduate degree program, you should have completed a bachelor's degree or be completing a bachelor's degree prior to enrollment and should have a 3.0 cumulative grade point average or higher.
Some master of science programs have additional technical competency requirements.
---
Tuition & Fees
Tuition rates are subject to change.
The following rates are in effect for the 2019-2020 academic year, beginning in Fall 2019 and continuing through Summer 2020:
The per credit charge for graduate courses:

Online or satellite campus (per credit) - $618, plus fees (information technology and other applicable fees)
Independent study (per credit) - $860, plus fees (information technology and other applicable fees)

The active duty military tuition rate is $350 per credit, plus fees (additional discounts and scholarships do not apply)
There is no charge for online application, $40 fee for paper application
For 2020-2021 masters tuition and fees, click here.