Capitol Technology University's engineering programs rank high with U.S. News and World Report.
Capitol's online engineering master's degree program is one of the few programs in the United States designed for practitioners rather than analysts.
As a student, you will learn how to design, manufacture and deliver a product that meets these standards. And as a graduate, you will be skilled at designing, simulating, testing and manufacturing electrical systems. If you're looking for the advanced knowledge and skills needed to design, manufacture, test and bring to market your ideas, this degree is for you.
Why Capitol?
Our location is a magnet for top faculty
The Baltimore/Washington area has one of the largest concentrations of high-tech companies, defense contractors, and government agencies.
Program is 100% Online
Offered entirely online, this design-oriented program teaches what it takes to manufacture a system that meets industry, national and international standards.
Institute of Electrical and Electronic Engineers Approved
Capitol Technology University's engineering program is just one of fifteen colleges and universities approved by the Institute of Electrical and Electronic Engineers (IEEE) as a provider of quality engineering education.
Capitol Tech Opportunities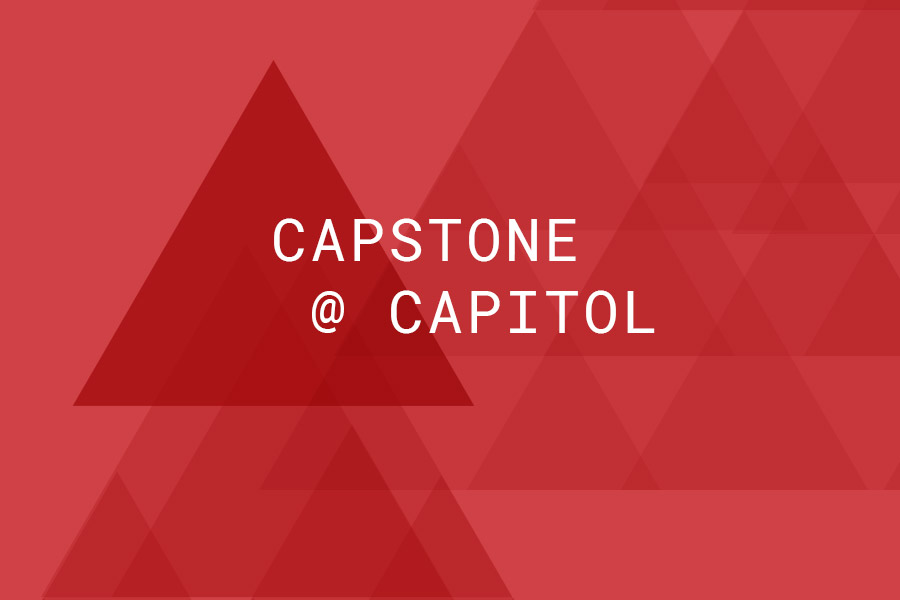 Capstone Project
You'll work with a faculty member to develop a major project-based research paper that draws on prior coursework and your personal experiences.
Key Faculty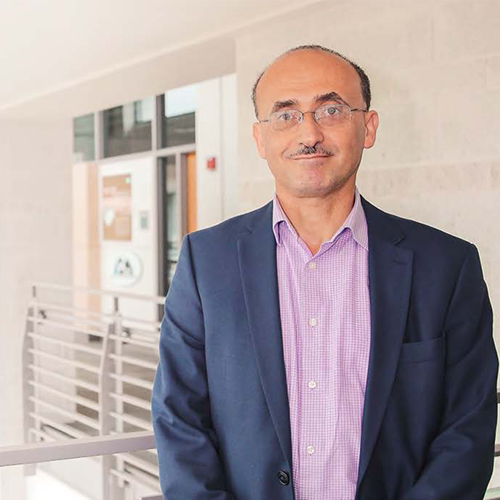 Dr. Nayef Abu-Ageel
Dean of Academics and Chair of the Electrical Engineering Department
Dr. Abu-Ageel has over fifteen years of academic and industrial experience in research, teaching, and entrepreneurship. He holds a PhD in Electrical Engineering from Michigan State University. He joined Capitol Technology University in January 2016. Prior to this, Dr. Abu-Ageel served as an adjunct professor in the Department of Bioengineering and the Department of Electrical and Computer Engineering at George Mason University. The innovative teaching practices he introduced include integrating entrepreneurship into class material as well as involving engineering students with the local community.
Career Opportunities
Market Demand for Electrical Engineering
82% of our graduates have a job or enter graduate school 90 days after commencement
The average salary for an electrical engineer is between $60,000 and $150,000 per year
Degree Details
Curriculum
A bachelor of science degree in electrical engineering or equivalent is recommended but not required. Students with an accredited B.S. in a related field will be considered for admission under provisional status. Students must demonstrate successful undergraduate course work in the following subjects:
Mathematics equivalent to Calculus I through Laplace and Fourier Analysis (these Capitol Technology University courses or equivalents):
MA-261, Calculus I

MA-262, Calculus II

MA-330, Linear Algebra

MA-340, Ordinary Differential Equations

MA-345, Probability and Statistics for Engineers

MA-360, Laplace and Fourier Analysis
Engineering and science prerequisites (these Capitol Technology University courses or equivalents):
EE-406, Signal Processing

EE-453, Control Theory

EE-362, Microprocessors

EE-401, Communication Theory

Familiarity with MATLAB
Applicants who possess an undergraduate degree in electrical engineering are waived from completing EE-500, Advanced Signals and Systems. All other MSEE applicants will be evaluated.
---
Tuition & Fees
Tuition rates are subject to change without notice.
The following rates are in effect for the 2018-2019 academic year, beginning in Fall 2018 and continuing through Summer 2019:
The per credit charge for graduate courses:

Online or satellite campus (per credit) - $603, plus fees (information technology and other applicable fees)
Independent study (per credit) - $839, plus fees (information technology and other applicable fees)

The active duty military tuition rate is $350 per credit, plus fees
There is no charge for online application, $40 fee for paper application