Dr. Asmita Modi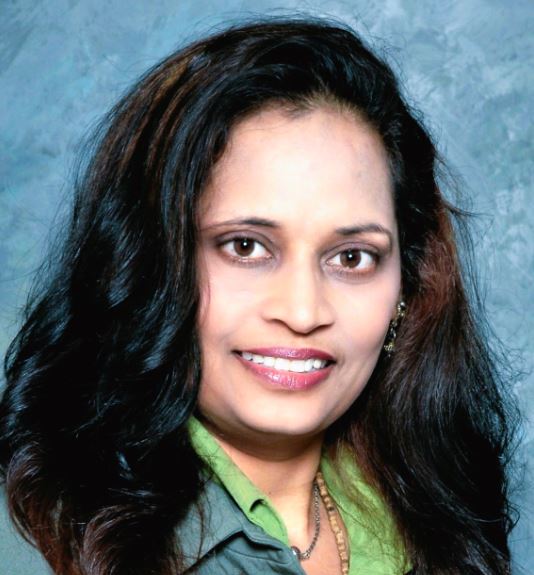 Dissertation Chair/Adjunct Professor
Aspen University Computer Science
Dr. Asmita Modi is a Dissertation Committee Chair and adjunct professor at Capitol Technology University. Additionally, she is also a Dissertation Committee Chair and adjunct professor at Aspen University. Dr. Modi has over 25 years of professional IT experience. She spent the first five years of her career in the accounting industry, where she headed several positions covering virtually all aspects of accounting functions. Dr. Modi wears various hats in her current work environment. She serves as a Senior STEM Technical Lead in the areas of Quantum Engineering, Cybersecurity, Systems Engineering, Data Science, and Agile Methodology and she mentors entry-level engineers. Dr. Modi has experience in various areas of the engineering environment, business management, consultation, auditing, team building, professional development, strategic implementation, and corporate collaboration.
Some of the newer innovations in her field include quantum engineering, cybersecurity, data science, data normalization, data wrangling, and architecture alignment.
When she is not teaching, Dr. Modi volunteers at her local temple. One of the volunteer activities she was involved with was painting a mural. The mural took over 100 hours to complete, over a 10-day span. In addition to artwork, she loves to exercise and maintain a healthy lifestyle. She often quotes Śrīmad-Bhāgavatam (Bhāgavata Purāṇa).
Some simple, but good advice she offers her students is: "Your dissertation should be about some personal experience or hurdle you went through, what were the pain points? What did you gain from the experience? What solution could you find or can think about to overcome the hurdles?"
Personal advice: "Do what you love, love what you do!"
Her motto is: Battling all obstacles to achieving my dream and gathering aspirations to make it happen. I am always focus on my goals and dreams, and the Lord is always with me to guide me through the obstacle!
Areas of Expertise:
Agile
Business
General IT
Management Technology
Information Science
Computer Science
Data Science
Biography:
Education
PhD, Computer Science (concentration: Big Data/Data Analytics), Colorado Technical University
MS, Computer Science (concentration: Database Management), Regis University
Master's Certificate in Data Science, Regis University
BAS, Applied Science (concentration: Accounting), University of Maryland College Park
Certifications and licenses
Agile Certificates: Certified Scrum Master, Professional Scrum Master, Certified Scrum Product Owner, Certified Scrum Professional, SAFe 4 Certified Agilist (Scale Agile Framework) certificate.
Agile Certificate id – CSPO – 000638920, SAFe4 – 94443556-7037, (CSPO, CSP-SM – 638920)
CITI certification: Social Behavior and Education Science, Research, IRB Member, Social and Behavioral Responsible Conduct of Research, Physical Science Responsible Conduct of Research, Humanities Responsible Conduct of Research.
CITI Program Credential id – 27935348, 28098115, 28098116, 48533845, 48592540, 48533846, 48533847
CITI – Student, Faculty, Admin Credential id - 48533846
Honors and awards
Special Achievement Individual Award - August 2022
Special Achievement Individual Award - August 2021
Special Achievement Individual Award - March 2021
Special Achievement Team Award - February 2020
Special Achievement Individual Award - August 2019
Northrop Grumman -Continuous Information Technology Support - June 2018
Northrop Grumman -Gold Award - Exceptional Performance - May 2018
Northrop Grumman -Bravo Award for Contract Coordination Activities - August 2017
Northrop Grumman - Information Technology Support - April 2018
Northrop Grumman - Emerging Technology Support - April 2018
Northrop Grumman - Employee of the Month - August 2018
Northrop Grumman - Information Technology Support - August 2017
Northrop Grumman - 2017 Tech Symposium - March 2017
Research and publications
Dissertation Publication: AI Solution with Interactive Communication: AI-Enhanced Chat for Big Data in Education AI Solution with Interactive Communication: AI-Enhanced Chat for Big Data in Education Colorado Technical University, ProQuest Dissertations Publishing, 2021. 28540028. May 5, 2021 - link
Various publications on Research Gate:
Asmita THAKORE | Adjunct Professor of Computer Science | Doctor of Computer Science | Aspen University | Research profile (researchgate.net)
Various Dissertations Dr. Modi Chaired - Published on ProQuest:
Medical Imaging Technological Detection for Machine Learning Classification - link 
Analyzing Crash Factors Using Artificial Intelligence for Curved Rural Roads - link
Deepfake Video Detection Using Human Facial Features - link
Organizations and affiliations
Member of the Scaled Agile community
Member of Scurmalliance.org
Member of PMI.org
Volunteer/Service experience
Volunteer at the Foodbank for Church/Temple/Red Cross
Professional website, blog, and social media handles