Assistant Director of Master's Student Support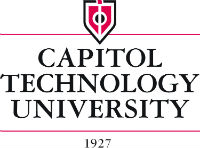 CAPITOL TECHNOLOGY UNIVERSITY
Position Description:
Assistant Director of Master's Student Support
Full-time, 12-month, Exempt Position
POSITION SUMMARY:
Capitol Technology University, a nonprofit university located in Laurel, Maryland, seeks an Assistant Director of Master's Student Support for the Office of Student Life, under the Assistant Vice President of Student Engagement and University Development. This position serves as the primary academic advisor and point of contact/support for Master's level students.
DUTIES AND RESPONSIBILITIES:
The following are primary duties:
Maintain systematic and frequent interaction with approximately 150 Master's students required to seek advising and maintain accurate and detailed records of student interactions
Assist Master's students in selecting appropriate degree programs, developing educational plans to meet degree requirements, and building schedules to meet short term goals
Develop and disseminate a monthly newsletter for Master's students
Assist in the development and implementation of Master's student orientation and transition services·
Implement an early alert system for Master's students
Serve as an advocate for Master's students
Work closely with academic departments to develop plans in support of Master's student enrollment
Coach adult students on academic success skills including time management, priority setting, and communication skills
Serve as the Advising Module Manager for the Student Information System – produce and review exception reports to support advising, produce and review prerequisite reports, and maintain degree requirement logic.
Support institutional and program assessment by developing reports to monitor retention and student success and by monitoring data integrity and collaborating with the database administrator to create views which facilitate these activities
Represent the Assistant Vice President of Student Engagement and University Development on the Student Information System Committee
POSITION QUALIFICATIONS:
The following are primary qualifications:
Master's degree required
Ability to communicate effectively both orally and in writing to a student population
At least one year in an advising, counseling or coaching role
Ability to maintain confidentiality
Strong writing, proof reading and editing skills
Ability to prioritize work, organize materials and tasks and meet deadlines
Interest in or understanding of the needs of adult students
Strong problem solving skills
Flexibility to meet the needs of a changing environment
Administrative experience
Event planning experience
Familiarity with Microsoft Word, Excel, Access and Outlook
Flexibility, dedication, initiative, and the ability to learnearn
PHYSICAL DEMANDS:
  There are limited physical demands; however, this position requires sitting occasionally for extended periods of time,
  and repetitive motions for tasks such as operating a computer mouse and keyboard, and hearing and speaking on
  the telephone.   The candidate must be able to lift, pull, bend, grasp, and occasionally lift up to 20 lbs.
AFFIRMATIVE ACTION STATEMENT:
Capitol Technology University is proud to be an equal opportunity employer committed to hiring a diverse and inclusive workforce. As stated in our Equal Employment and Affirmative Action Policy, as part
of our commitment to a diverse and inclusive workforce, Capitol Technology University provides equal
employment opportunities to all employees and employment applicants without regard to unlawful considerations of sex, sexual orientation, gender (including gender identity and/or expression), pregnancy, race, color, creed, national or ethnic origin, citizenship status, religion or similar philosophical beliefs, disability, marital and civil union status, age, genetic information, veteran status or any personal attribute or characteristic
that is protected by applicable local, state or federal laws.