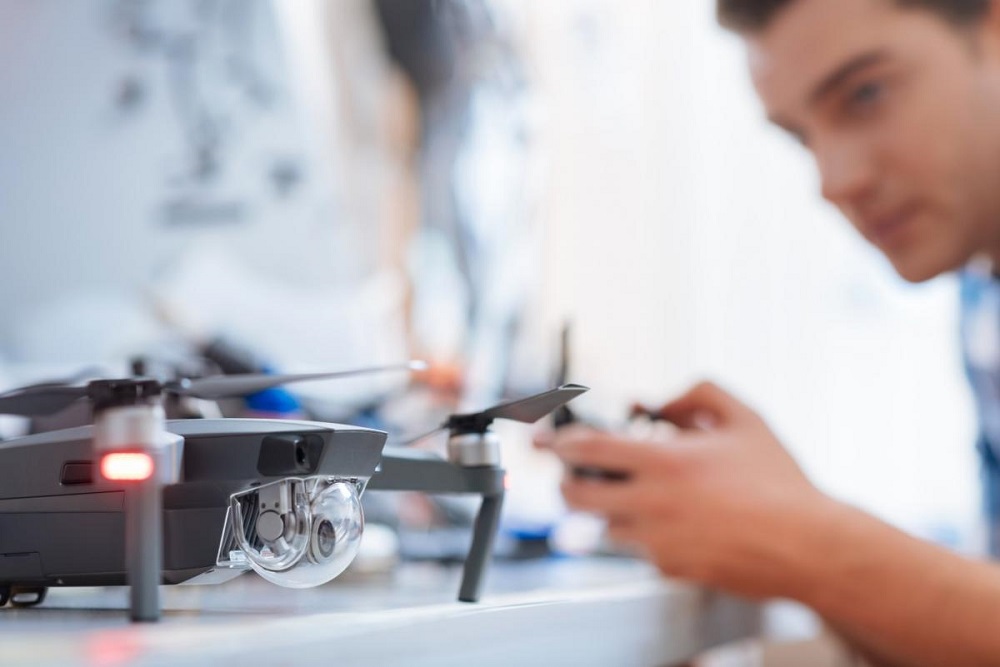 A farmer examines images taken from an unmanned aircraft and detects nitrogen deficiencies in this year's corn crop. A regulatory agency uses a drone to assist to help determine whether an industrial facility is in compliance. Emergency personnel responding to a natural disaster quickly locate people in need...without risking further lives by conducting a manned search. A patient being examined for a possible health condition swallows a capsule equipped with a tiny camera. These are just a few examples of the ways in which unmanned and autonomous systems (UAS) can deliver benefits to people while reducing human risk. It's an area of rapidly growing interest, and one that involves specialized knowledge and skills. Only a few universities, at present, offer an opportunity to learn those skills. Capitol Technology University is among them.
"An unmanned system is any electromechanical system which has the ability to carry out a predetermined or described task, or a portion of that task, and do it automatically with limited or no human intervention," explains Dr. Richard Baker, a Capitol professor who is spearheading Capitol's degree programs in the field as well as the establishment of a lab. "In the future we will absolutely be seeing more of these systems." 
Efficiency is one reason: think of retail giant Amazon's ambition to get packages to customers in less time than it takes to drive to the store. Another motivation is human safety: many tasks that provide societal benefit also happen to be hazardous. An environmental catastrophe, for example, requires inspection and cleanup. Those responsible wear protective gear. A robot might not need to wear gear at all.
If an earthquake strikes, or a tornado levels a town, first responders must be able to locate people in need. They must make swift, accurate decisions about deploying resources -- the wrong call can mean lives lost. Sending out a crew of personnel can be dangerous. An unmanned system equipped with the right capabilities can help the team make sound decisions within a shorter time frame. "Unmanned systems are typically deployed to do things that people either can't do or shouldn't do," Baker says. "Putting an unmanned system in a dangerous position, or someplace that we can substitute it for people doing something that's a repetitive or dull job is ideal. Using unmanned systems to do things that are dirty because it's a hazardous environment is another good use of them."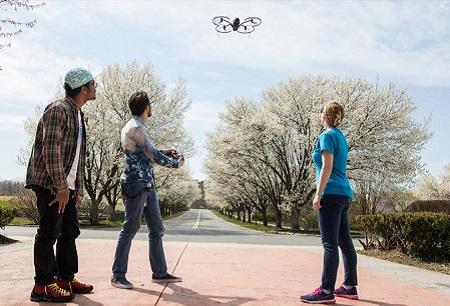 While the potential is immense, the UAS field also brings with it a host of related challenges -- whether legal, ethical, economic, organizational, or technological. Many aspects of the regulatory framework governing these systems are undetermined or in need of an update. Privacy concerns -- along with legislation that proposes to address them -- are a subject of hot debate. Companies must weigh the value to be gained from UAS technology against the cost of equipment and trained personnel. A farmer may be enthusiastic about "precision agriculture" but not have the knowhow or the revenue needed to carry it out. In order to do what we want it to do, a UAS must be programmed. That means a need for UAS-specific programming skills. And because that which can be programmed can also be hacked, it also means a need for cybersecurity expertise. 
Capitol is offering a variety of degree programs, at both the undergraduate and graduate levels, that reflect this range of concerns. Students enrolled in the Unmanned and Autonomous Systems bachelor's degree program, slated to start in Fall 2019, will become well-versed in the different UAS types, the uses of each, the flight approval and authorization process, and the proper safety procedures. With the help of the university's unmanned systems lab, they will gain experience in designing, constructing, and flying an Unmanned Aerial Vehicle (UAV). The core courses will provide the prep needed to pass the Federal Aviation Administration test and become a certified UAV pilot. 
At the master's degree level, students with an interest in the policy side of the field, whether in a commercial or governmental context, can earn an MS in Unmanned and Autonomous Policy and Risk Management. Students in the program will also be able to take an optional course that prepares them for FAA certification. As in any new field, research is needed to flesh out the promise of UAS technology and demonstrate its use in various sectors. For example, many potential applications in agriculture still need to be confirmed with hard data. As reported by agriculture.com1, a solid body of research does not exist yet on the use of UAS to monitor herd breeding habits, insect damage, and the effects of crop rotation. Agriculture is only one of the many areas that need further study. 
Capitol's newly-launched PhD program in UAS Applications allows students to conduct UAS-related research in practically any area they might choose. All Capitol's programs in the field will be taught by qualified professionals and supported by a partnership with Textron Corporation. The bottom line: a large and growing array of human activity in the future is likely to involve or be impacted by UAS technologies. For those wanting to get a head start on that future, Capitol offers the opportunity.