Earn a bachelor of science in astronautical engineering, advance the frontier of space exploration
Our astronautical engineering program prepares you for work with aircraft operating outside the earth's atmosphere. You will learn the fundamentals of space operations and technology, flight dynamics, spacecraft design and earth science. Potential employers include NASA, GE, KBR, SSAI, KBR, Lockheed Martin, Intel, Texas Instruments, Boeing, and many others.
We realize that not all learning needs to take place in a classroom. We believe student-created, student-led projects are a powerful way to learn. That's why we provide ample chances to explore your interests with clubs such as robotics and model rocketry, give you the opportunity to make the impossible, possible.
The program provides the essential knowledge to enter into the astronautical industry with careers, such as:
Operations Engineer – average base pay, $74,1562
Testing Engineer – average base pay, $71,4782
Integration Engineer – average base pay, $85,1742
Astronautical Engineer – national average base pay $72,320, D.C. area average base pay $79,4212
Applications Engineer – average base pay, $70,163, ranked 18th best job in the nation1, 2
Aerospace Engineer – average salary $83,3343
Capitol Technology University has assembled a network of our nation's top experts to educate you—the new generation of aviation and unmanned systems planners, architects, designers, engineers, and operators. This network includes the Royal Aeronautical Society (RAeS), a British organization dedicated to the global aerospace community and the professional development of its members. As a corporate partner of RAeS, the university is able to provide the opportunity for international networking, debate, resources, and professional development. 
1 Data based upon Glassdoor's 2020 50 Best Jobs in America
2 Salary based upon 2020 Glassdoor salary data
3 Salary based upon 2020 PayScale salary data
Why Capitol?
Our focus on CubeSat means you graduate with current skills
Knowing that NASA launched its first CubeSat 2006, our program provides students hands-on experience with CubeSat design, development, building and launching.
Our Space Flight Operations Training Center gives graduates the edge
You'll use actual spacecraft software to control virtual satellites, replicating real-life scenarios and learning the engineering behind spacecraft development, operations, commanding and data analysis.
Our location puts you in the heart of the action
The Baltimore/ Washington D.C. area has one of the largest concentrations of high-tech companies, defense contractors, and government agencies in the United States. In addition, our campus is near the NASA Goddard Space Flight Center.
Support for you
Whatever type of resource you need –a way to improve your math skills, a place to exercise, help with a job search or a disability – we have facilities and personnel ready to help.
Capitol Tech Opportunities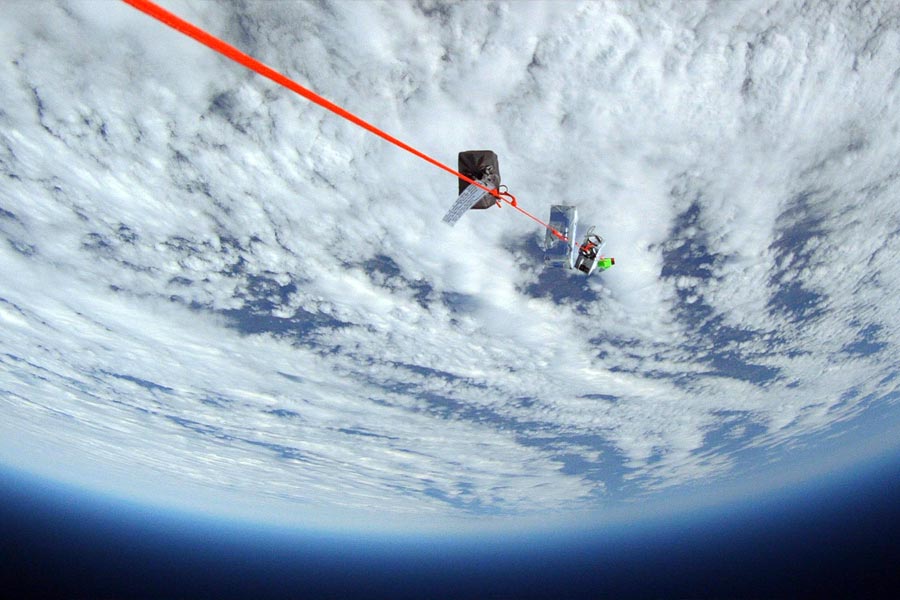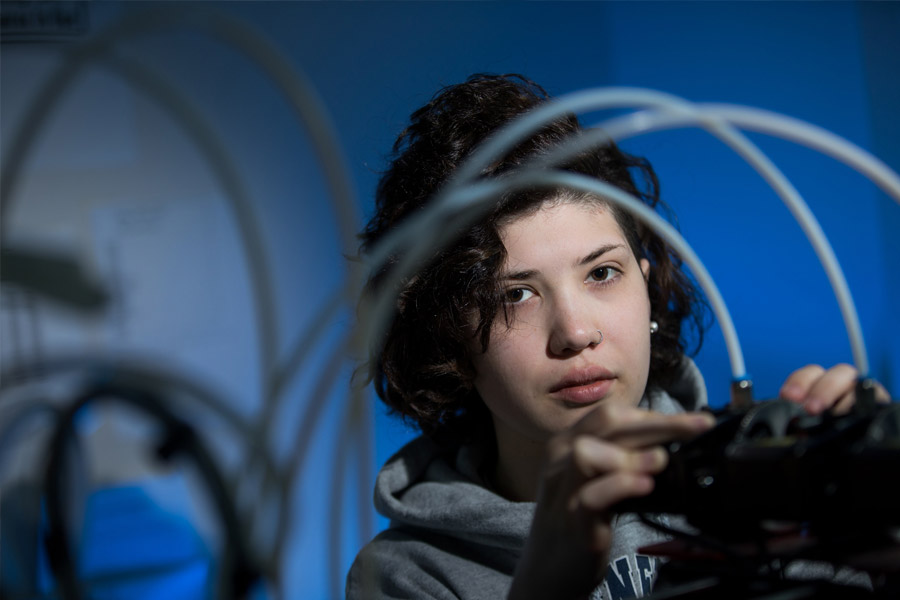 High-Altitude Balloon Launch
Collaborate with fellow students to develop and test high-altitude sensors and instruments, design structures to house these instruments, and analyze the data collected from the high-altitude balloon launch. All majors are welcome!
Sub-Orbital Flights
Opportunity to work on payloads that will be launched on orbital or sub-orbital flights.
Fusion Lab
Collaborate with other students and work on student-created, student-led projects in our Fusion Lab. Here, multiple 3-D printers, a 1.4-watt laser and computers pre-loaded with modeling software are at your disposal to work on picosatellite shell development and creation, high altitude balloon payload projects and other activities.
Key Faculty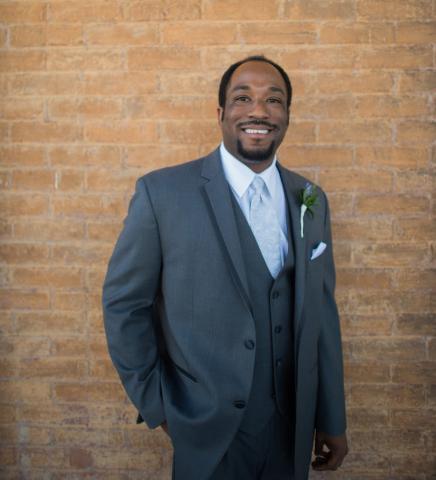 Marcel Mabson
Adjunct Professor, Astronautical Engineering
Born in the great state of Hawaii while my mother was stationed on the Naval base. I have always enjoyed science from a young age, my uncle introduced me to space while we were watching an Apollo documentary. Since then, I always knew a career in space is something that I wanted to do. While in Elementary school I would read any book I could about space, I even could tell you the names of all the space shuttles, what year they built and there first launch, I also began learning about astronomy and became fascinated in the field. On my 5th bday my godparents gifted me my first telescope and on that same night we looked at the planet Saturn, small in size that telescope allowed me learn more about astronomy and take what I learned in books and see them in real life. My junior year of high school, I wanted to get an early start to my college search, I knew astronomy and space were my ideal fields but many colleges and universities I attended open houses seemed too large and I felt I wouldn't get the exposure I required in the field. I attended an open house at Capitol Technology University (then Capitol College) and knew their AE program would be my best track to working on a NASA mission. In fall of 2006 I was selected as a flight operator on NASA's TOMS-EP mission and that was my stepping stone to greater missions. Since graduation I have worked on over 12 NASA and commercial missions, attended various conference and help run the Space Flight Operations Training Center (SFOTC), to train the next generation of spacecraft operators.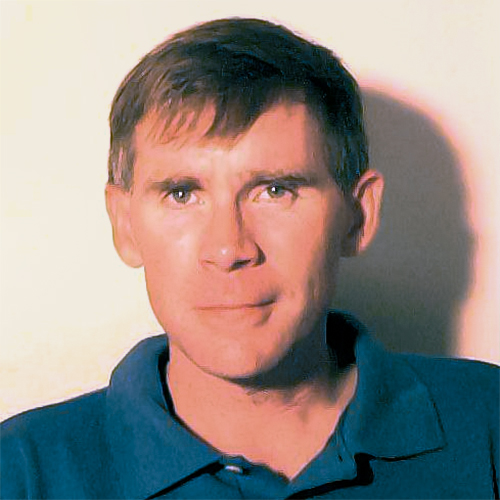 Dr. Charles Conner
Chair of Engineering
Dr. Charles Conner has worked in industry and academia since 1980. His specialty is digital signal and image processing and has worked with Catholic University as well as many government agencies. He started teaching (part-time) in 1984.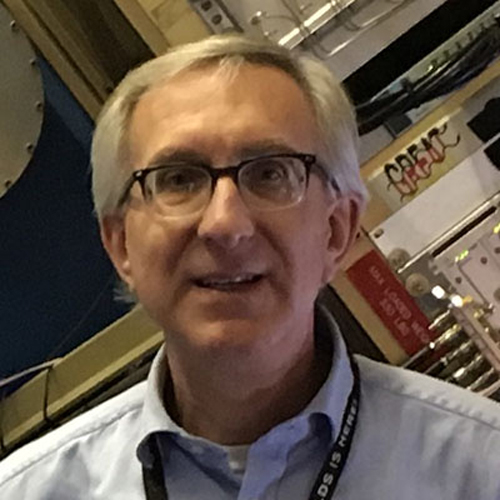 Jeff Volosin
Adjunct Faculty
36 year career focused on the design, development and operations of NASA/NOAA robotic and crewed spacecraft. Includes 20 years in industry, managing projects, programs, divisions and in senior leadership. Areas of expertise include, flight dynamics, satellite communications networks, satellite operations, advanced space technology maturation. 16 year civil service career focused on flight project/program management, including current position as Associate Director, Earth Sciences Flight Projects, and previous roles as Deputy Director, Astrophysics at NASA HQ and Deputy Director, Spacecraft Communications Networks. 19 years, Capitol Adjunct Professor in Astronautical Engineering.
Top Employers of Capitol Technology University's Graduates
Career Opportunities
The Capitol Commitment
We've created a game plan to make sure you find a job upon graduation. Learn more.
Low Earth Orbital (LEO) Satellite Mission Control
Capitol Tech students working in our Space Flight Operations Training Center learn how to fly low Earth orbital satellites.
Read More
Degree Details
---
The BSAE degree is a total of 120 credits, which covers engineering, computer science, technical courses, mathematics and sciences, English and social science course.
Enrollment and Graduation Data for Selected Undergraduate Degree Programs: Click Here 
---
Tuition & Fees
Tuition rates are subject to change.
The following rates are in effect for the 2022-2023 academic year, beginning in Fall 2022 and continuing through Summer 2023:
There is no charge for online application, $25 fee for paper application
Full-time tuition is $12,915 per semester, plus fees
The active duty military tuition rate is $250 per credit, plus fees (additional discounts and scholarships do not apply)
The retired military tuition rate is $746 per credit, plus fees (additional discounts and scholarships do not apply)
All full-time students who keep their student account current are promised their tuition will not increase more than 1% per year for four years
For the cost of living in Capitol Technology University's modern residential facility, click here.
Academic Fee for UAS-120 $500
For 2022-2023 undergraduate tuition and fees, click here.
---
Related Information
The B.S. degree in Astronautical Engineering is accredited by the Engineering Accreditation Commission (EAC) of ABET, HTTP://www.abet.org.