Online Bachelor of Science (BS) in Intelligence and Global Security
Starting Spring 2023
Earn a bachelor's degree in Intelligence and Global Security and meet the industry need for highly skilled professionals leading the advancement, expansion and support of the Intelligence and Security environment.
The international and national security threats of today's world are multidimensional in nature. They require professionals with a broad range of expertise in managing and producing solutions within the scope of economics, politics, cybersecurity, and social aspects for the private and public sectors, as well as the military, to perform their duties. The Intelligence and Global Security degree will provide students a comprehensive and multidisciplinary understanding of the confluence of threats posed by terrorist groups, lone actors, para-military guerrilla groups, rogue states' regular armies, cyber criminals (including state actors and terrorists), climate change, governance breakdowns, and public health threats, such as the naturally occurring biological-based infectious diseases (e.g., COVID-19 pandemic). With the university's unique curriculum in counterterrorism, cyber security, computer science, critical infrastructure, and others, this program will enable the graduating students to apply theoretical, conceptual, and practical real-world skills in intelligence and security studies.
The BS in Intelligence and Global Security degree is intended for undergraduate students who desire to enter similar fields in their professional careers. It provides a path for Intelligence and Global Security personnel to explore new ground in the critical field of Intelligence and Global Security. Graduates will contribute significantly to the field through the creation of new knowledge and ideas that are required to address the current and newly emerging threats in global security. 
Why Capitol?
Expert faculty guidance
Our industry-expert faculty provide the insight needed to gain employment in today's job market.
Proven academic excellence
Study at a university that specializes in industry-focused education in intelligence and cyber fields, recognized by the National Security Agency (NSA) as a Center of Academic Excellence in Cybersecurity.
Located in the intelligence and security hub
Located near our nation's intelligence and security hub of Washington, D.C. and the DMV, Capitol Tech provides unique resources, networking, and job opportunities to all of its students and alumni.
Program is 100% online
This degree is offered 100% online.
Faculty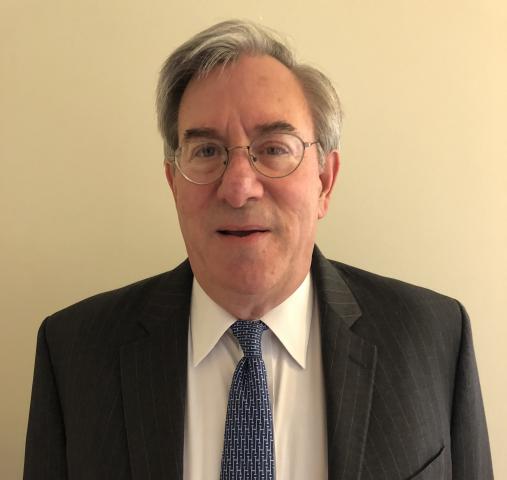 Dr. Joshua Sinai
Professor of Practice, Intelligence and Global Security Studies
Based in the Washington, DC area, Dr. Sinai has more than 35 years of experience in international security, national security, and homeland security studies with the U.S. government, academia, and the corporate sector. He has worked with the U.S. Federal Research Division of the Library of Congress as a senior intelligence analyst, and, for private sector firms as a contractor in support of government agencies such as the Department of Defense (DoD), the Department of Homeland Security (DHS), and the Federal Bureau of Investigation's (FBI) Foreign Terrorist Tracking Task Force (FTTTF). Dr. Sinai is well-published in academic journals, trade magazines, edited volumes, and training curricula. His pocket handbook "Active Shooter: A Handbook on Prevention", published by ASIS International in 2013 and as an expanded second edition in 2016, is a best-selling book on public safety that details active shooter incidents, preparation and prevention, and tactical responses.
Contact Dr. Joshua Sinai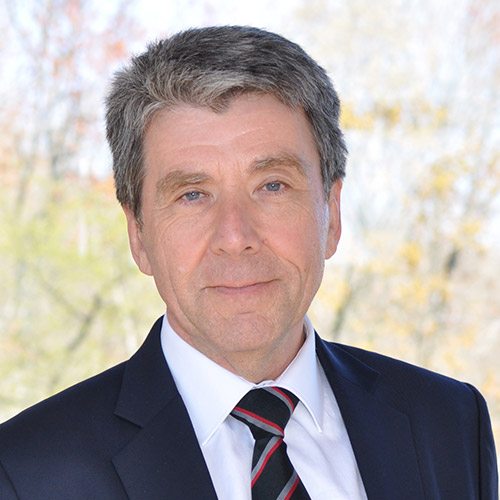 Dr. Ian McAndrew
Dean of Doctoral Programs
An internationally recognized leader in research and expert on low-speed flight, Dr. McAndrew has five degrees: a PhD, two master's degrees and two bachelor's degrees. He is a Fellow of the Royal Aeronautical Society. Dr. McAndrew chairs several international conferences and journals and is invited to give keynote speeches all over the world. He started his career in the automotive industry as an engine designer, and has worked at several universities across the globe. Dr. McAndrew is Dean of doctoral programs at Capitol Technology University. An external examiner on the world wide stage (UK USA, Germany, Italy, Jordan, Japan, Australia, Greece and Kenya) his experience includes over 115 successful Doctorate successes.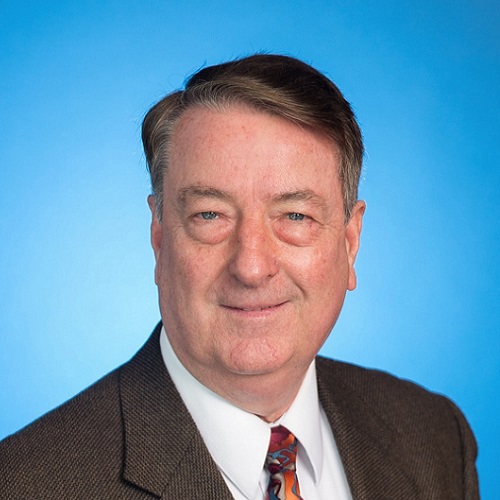 Dr. Richard Baker
Associate Dean of Graduate Programs
Dr. Richard Baker is Associate Dean of Graduate Programs at Capitol Technology University. He previously served as associate professor in Indiana State University's Department of Aviation Technology, and as executive director of the Center for Unmanned Systems and Human Capital Development. Richard holds a BS in mathematics and an MS in computer science from Indiana State University. He received his doctorate in information systems from Nova Southeastern University.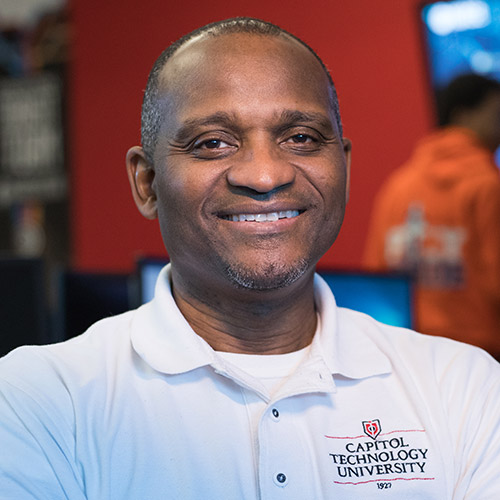 Dr. William Butler
Vice President of Academic Affairs
Dr. William (Bill) Butler is currently the Vice President of Academic Affairs at Capitol Technology University. Prior to this appointment in 2021, Dr. Butler served as Cybersecurity Chair for 8 years at Capitol Tech. Earlier in his career, he worked in the networking and IT industries as a network engineer and consultant for over 20 years. He also served as a joint qualified communications information systems officer in the U.S. Marine Corps and retired as a Colonel with 30 years of service (active and reserve). Dr. Butler holds a Doctorate in cybersecurity earned from Capitol focusing on preserving cellphone privacy and countering illegal cell towers (IMSI catchers).
Degree Details
---
Tuition & Fees
Tuition rates are subject to change.
The following rates are in effect for the 2022-2023 academic year, beginning in Fall 2022 and continuing through Summer 2023:
There is no charge for online application, $25 fee for paper application
Standard rate $450 per credit, plus fees
Partnership rate $360 per credit, plus fees
The active duty military tuition rate is $250 per credit, plus fees (additional discounts and scholarships do not apply)
Academic Fee for UAS-120 $500
For 2022-2023 undergraduate tuition and fees, click here.