Earn a doctorate degree in critical infrastructure, advance scholarly research and your career
From hospitals to power plants, dams, water facilities, and transportation systems, critical infrastructure supports every aspect of our lives. The Department of Homeland Security has identified 16 critical infrastructure sectors whose assets, systems, and networks are so vital that incapacitation or destruction would debilitate the nation's security, economy, public health, and safety.
While protecting these assets from physical threats has long been a concern, attention has only recently turned to the risk of a virtual attack. As security experts grapple with the implications of today's Internet of Things, an urgent need exists for new research and ideas in the field. Through our doctoral program in critical infrastructure, you can contribute to solving one of the greatest technical challenges of the 21st century – how to create a robust and sustainable infrastructure that is resilient against multiple threats and hazards.
Why Capitol?
Expert guidance in doctoral research
Capitol's doctoral programs are supervised by faculty with extensive experience in chairing doctoral dissertations and mentoring students as they launch their academic careers. You'll receive the guidance you need to successfully complete your doctoral research project and build credentials in the field.
Proven academic excellence
When it comes to preparing students to meet internet-era security challenges, few schools are as well-equipped as Capitol. Since 2003, our cybersecurity programs have been recognized by the National Security Agency and the Department of Homeland Security.
Program is 100% Online
Our Ph.D. in Critical Infrastructure is offered 100% online. Once you are accepted, all you need is an internet connection and you can attend class.
Faculty
Key Faculty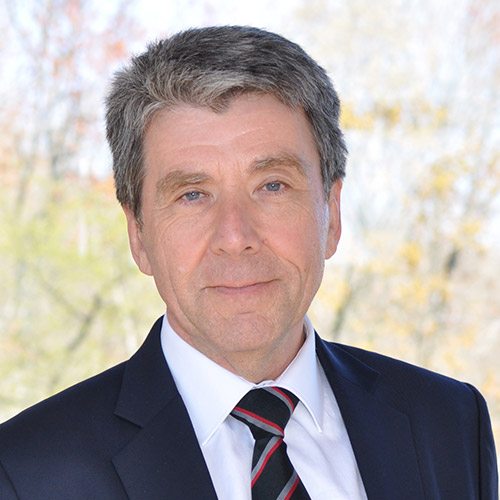 Dr. Ian McAndrew
Dean of Doctoral Programs
Dr. McAndrew has five degrees, PhD, two Master's and two bachelor's degrees, he is a Professional Engineer and a member of several institutions. He is a Fellow of the Royal Aeronautical Society and recognized as an international leader in Aerodynamics research. He Chairs several international conferences and Journals and is invited to give keynote speeches all over the world. He started his career in the automotive industry where he was an engine designer (Thermodynamics), and has worked at several universities in Europe and all over the world. His main passion is supervising PhD students and has over 30 PhD successes.
Career Opportunities
Market demand for critical infrastructure expertise
Get the necessary credentials to take on a leadership role; become a researcher, speaker, author, or trusted expert; or enter higher education as a teaching professional.
A degree that is relevant to any and every organization
Graduates will contribute significantly to the critical infrastructure field through the creation of new knowledge and ideas.
Degree Details Beginning in Spring 2019
---
The PhD program offers 2 degree completion requirement options.
Dissertation Option: the student will produce, present, and defend a doctoral dissertation after receiving the required approvals from the student's dissertation committee and the PhD review boards.
Publication Option: the student will produce, present, and defend doctoral research that is published as articles (3 required) in high-impact journals identified by the university and the student's committee. Students must receive the required approvals from the student's committee and the PhD review board prior to publication.
---
Tuition & Fees
Tuition rates are subject to change without notice.
The following rates are in effect for the 2018-2019 academic year, beginning in Fall 2018 and continuing through Summer 2019:
The application fee is $100
The per-credit charge for doctorate courses is $893. This is the same for in-state and out-of-state students.
The entrance exam fee is $100