Earn a master's degree in computer science, learn emerging technologies
The computer science field is changing at an amazing rate, making an advance degree an excellent way to stay up-to-date on current technologies.
This program teaches the knowledge and skills necessary to design and use modern computer-based systems, including embedded languages, wireless technologies, miniaturization (PDAs), and data security.
You can choose to specialize in information architecture, network security or advanced computer science. A master's of science in computer science (MSCS) degree also serves as a platform for promotion.
Why Capitol?
Our location is a magnet for top faculty
The Baltimore/Washington area has one of the largest concentrations of high-tech companies, defense contractors, and government agencies.
Our classes are comprised of like-minded peers
Through collaboration with other students, you'll learn skills and techniques in class that you can apply on the job immediately.
Program is 100% Online
Our master's in computer science program is offered 100% online. Once you are accepted, all you need is an Internet connection and you can attend class. We keep the classes small so you receive personalized attention from faculty who are interested in sharing their knowledge and helping you succeed.
Capitol Tech Opportunities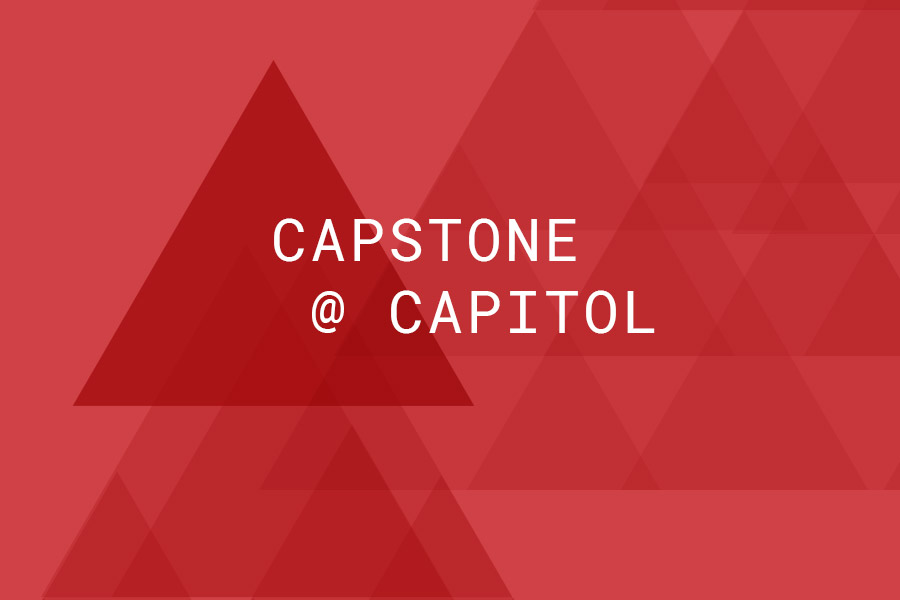 Capstone Project
You'll work with a faculty member to develop a major project-based research paper that draws on prior coursework and your personal experiences.
Key Faculty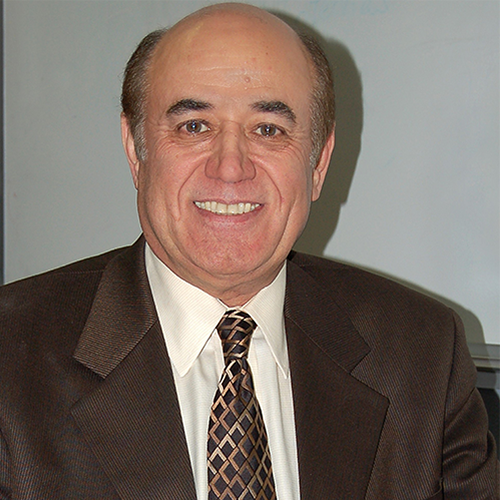 Hashem Mehdizadeh Tabrizi
Unmanned and Autonomous Systems and Computer Science Department Chair
I have lived in Maryland since 1978; and currently live in Kensington with my wife and our son. I have taught at several colleges and universities in Washington, D. C. Metropolitan area. Areas of interest include: 3D Printing, Artificial Intelligence (AI), Augmented Reality, Big Data, Blockchain, Drones, Genetics, Internet of Things (IoT), Robots and Virtual Reality.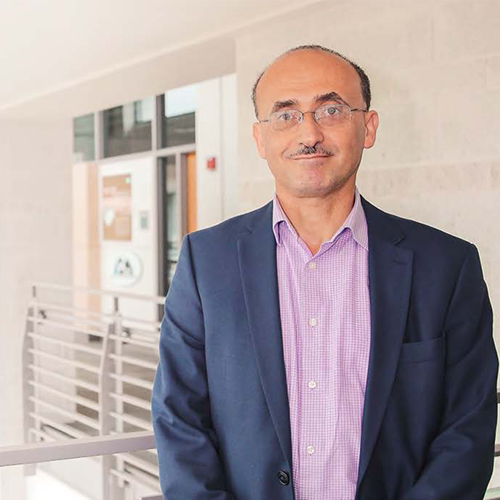 Dr. Nayef Abu-Ageel
Dean of Academics and Chair of the Electrical Engineering Department
Dr. Abu-Ageel has over fifteen years of academic and industrial experience in research, teaching, and entrepreneurship. He holds a PhD in Electrical Engineering from Michigan State University. He joined Capitol Technology University in January 2016. Prior to this, Dr. Abu-Ageel served as an adjunct professor in the Department of Bioengineering and the Department of Electrical and Computer Engineering at George Mason University. The innovative teaching practices he introduced include integrating entrepreneurship into class material as well as involving engineering students with the local community.
Career Opportunities
Market Demand for Computer Science
Get the advanced education needed to become a business cybersecurity manager, information security analyst or a business management/cyber analyst.
Those who earn a master of science in computer science pursue careers as:
Data scientist
Software/systems analyst
Software/systems architect
IT manager
Network engineer
According to the National Association of Colleges and Employers, computer science graduates are at the top of the list of projected highest-paid master's degree graduates, with an average salary of $81,039.
Degree Details
---
Curriculum
Generally, to apply to a graduate degree program, you should have completed a bachelor's degree or be completing a bachelor's degree prior to enrollment and should have a 3.0 cumulative grade point average or higher.
Some master of science programs have additional technical competency requirements.
Computer Science
A bachelor of science degree in computer science or the equivalent is recommended but not required. Students who do not have a B.S. in computer science or the equivalent must have the following undergraduate coursework:
Programming equivalent to Capitol Technology University course CS-230, Computer Science Fundamentals II:
Programming (C++ and Java recommended)
Object-oriented programming (classes, objects, inheritance and polymorphism)
Data structures (queues, stacks, lists, linked lists and trees)
Sorts and searches
Mathematics equivalent to Calculus I through Linear Algebra:
Capitol Technology University course MA-261, Calculus I
Capitol Technology University course MA-262, Calculus II
Capitol Technology University course MA-124, Discrete Mathematics
Students should also be proficient in computer topics including object oriented programming, multiple languages, algorithm development, operating systems, databases, software architecture, distributed programming and other advanced work
---
Tuition & Fees
Tuition rates are subject to change.
The following rates are in effect for the 2019-2020 academic year, beginning in Fall 2019 and continuing through Summer 2020:
The per credit charge for graduate courses:

Online or satellite campus (per credit) - $618, plus fees (information technology and other applicable fees)
Independent study (per credit) - $860, plus fees (information technology and other applicable fees)

The active duty military tuition rate is $350 per credit, plus fees (additional discounts and scholarships do not apply)
There is no charge for online application, $40 fee for paper application
For 2020-2021 masters tuition and fees, click here.