Master of Science (MS) in Cybersecurity Online: The Future of Career Success
In the era of digital transformation, the rising incidences of cybercrimes are alarming. In fact, by 2025, cybercrime is predicted to cost the world $10.5 trillion annually, up from $3 trillion in 2015. These numbers underpin the urgent need for skilled cybersecurity professionals who can safeguard our digital frontiers. In this respect, an Master of Science (MS) in Cybersecurity stands out as a remarkable and strategic career choice for the future.
Why an MS in Cybersecurity?
As cyber threats continue to evolve, the demand for professionals with advanced cybersecurity knowledge and skills is skyrocketing. With an Master of Science in Cybersecurity, individuals can seize the opportunity to be at the forefront of this dynamic field while benefitting from the flexibility and convenience of digital learning. It provides the perfect balance between gaining advanced knowledge, developing technical skills, and managing personal commitments.
Exploring the Multi-Dimensional Field of Cybersecurity
An MS in Cybersecurity offers a deep dive into the complex and ever-changing world of cybersecurity. It exposes students to advanced concepts like ensuring data confidentiality, maintaining data integrity, and ensuring data availability. Furthermore, students get to understand the design and management of comprehensive cybersecurity programs, assess the potential threats, and comprehend the legal aspects of cybersecurity.
One of the key highlights of this program is the inclusion of intensive hands-on labs that equip students with crucial skills in malware analysis, vulnerability assessments, penetration testing, appropriate use of cryptography, incident handling, and vulnerability mitigation. These technical skills are highly valued in the industry and give students an edge in their career.
The capstone of the program is a comprehensive risk assessment exercise that tests the mastery of the learned concepts and technical skills. This real-world application of knowledge enriches students' understanding and prepares them for the job market.
The Future of Cybersecurity Professionals
According to the Bureau of Labor Statistics, the demand for Information Security Analysts, a position often requiring an advanced degree like an MS in Cybersecurity, is projected to grow 33% from 2020 to 2030, much faster than the average for all occupations. Earning an MS in Cybersecurity prepares you to seize these opportunities, catapulting your career into high-growth roles such as Information Security Analyst, Cybersecurity Manager, and Chief Information Security Officer.
Preparing for Tomorrow's Cybersecurity Challenges
As we increasingly rely on digital platforms and services, the security of data and systems has become a paramount concern. Cybersecurity professionals are the guardians of our digital world, and an online MS in Cybersecurity equips aspirants with the knowledge and skills to face future cybersecurity challenges.
The Master of Science in Cybersecurity does more than just prepare you for the job market; it empowers you to be a part of the global mission to safeguard digital integrity. Thus, for anyone interested in a career in this dynamic and critical field, an online MS in Cybersecurity is not just a great choice—it's an essential one designed for full-time employees to continue their work while completing all requirements online.
Job Titles and Midrange Salaries: 
Cybersecurity Analyst - $95,000
Cybersecurity Consultant - $91,000
Penetration & Vulnerability Tester -$103,000
Cybersecurity Manager / Administrator - $105,000
Cybersecurity Engineer - $106,000
Cybersecurity Architect - $133,000
Top Certifications: 
Certified Information Systems Security Professional (CISSP)
Certified Information Security Manager (CISM)
SANS/GIAC Certification
Certified Information Systems Auditor (CISA)
CompTIA Security+
*Source: CyberSeek
Why Capitol?
Our comprehensive cybersecurity center
The Center for Cybersecurity Research and Analysis serves as the university hub for training, research, analysis, and programming in all things cybersecurity. Learn to defeat simulated cyberattacks, land an internship where you can put your skills to work and prepare for the workforce, publish a scholarly article addressing an existing challenge in the field, and much more. Students–both on-ground and online–faculty, alumni, and community partners alike are welcome.
Our long history in cybersecurity education
As one of the first schools in the nation to be designated a National Center of Excellence in Cyber Defense by the Department of Homeland Security and National Security Agency, Capitol Technology University stands ready to advance the field and do its part to combat one of the nation's greatest challenges.
Our understanding of what you need to know
Our master's in cybersecurity (MSCS) program is mapped to National Security Agency's cybersecurity defense knowledge units. This guarantees you'll have the advanced coursework necessary for this ever-changing field, plus you'll be prepared to take certification exams.
Our location is a magnet for top faculty
The Baltimore/Washington area has one of the largest concentrations of high-tech companies, defense contractors, and government agencies like the Department of Homeland Security and the Department of Defense. Since many of our faculty are currently working in cybersecurity, you're taught up-to-date strategies and best practices from the world's top practitioners.
Program is 100% Online
Our master's in cybersecurity program is offered 100% online. Once you are accepted, all you need is an Internet connection and you can attend class. We keep the classes small so you receive personalized attention from faculty who are interested in sharing their knowledge and helping you succeed.
Course Format
All classes are taught online. All courses are offered in 8-week terms in an asynchronous format.
Capitol Tech Opportunities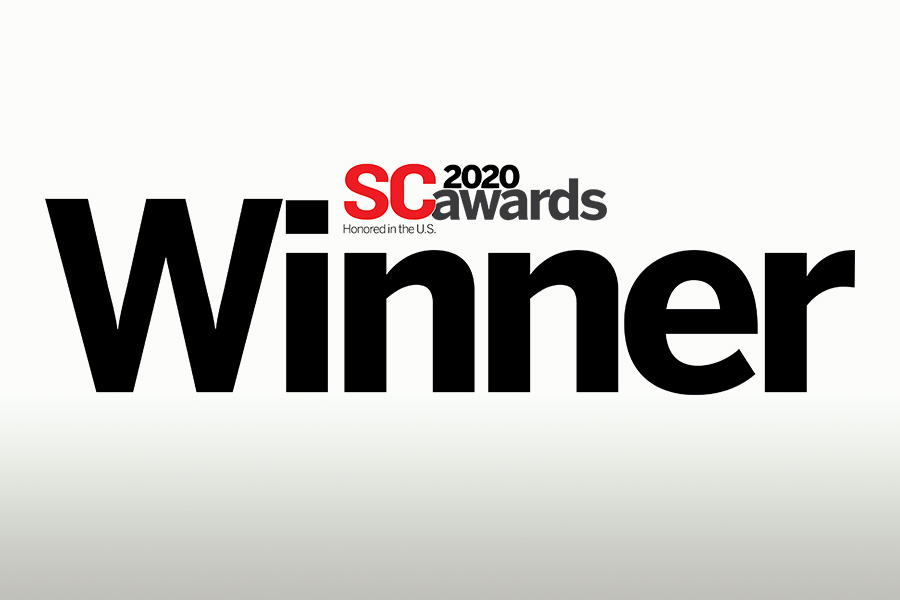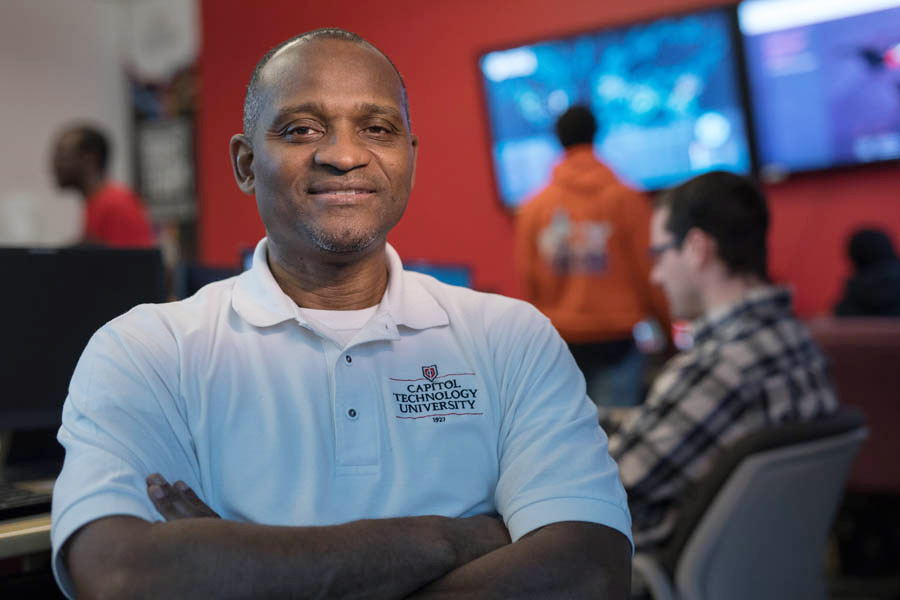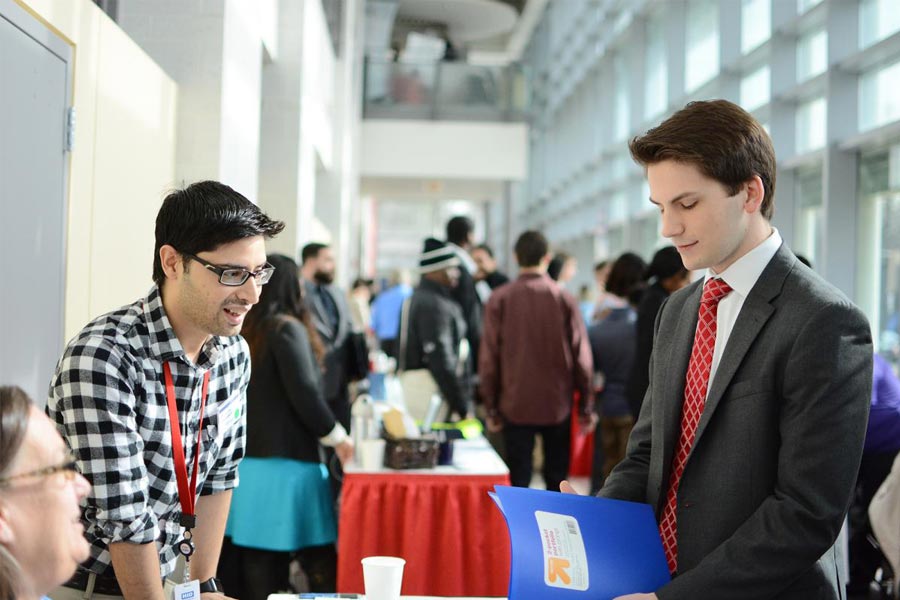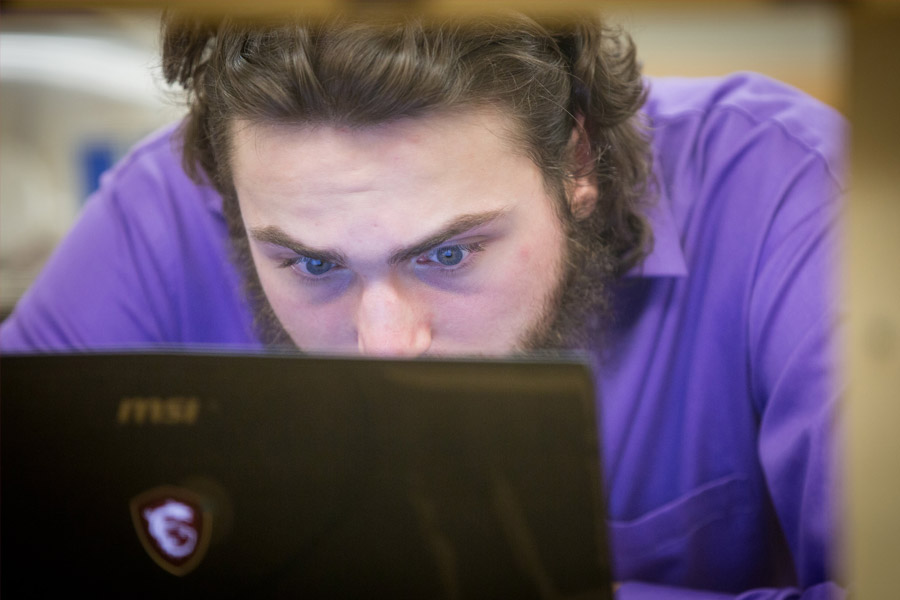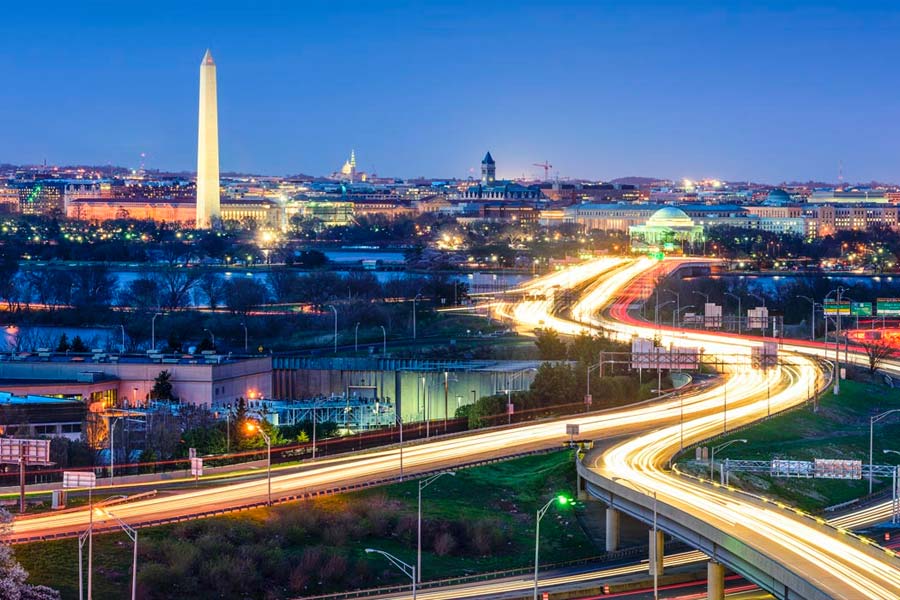 America's Best Cybersecurity Program
Capitol Technology University is honored to receive the prestigious SC Media 2020 Award for Best Cybersecurity Higher Education Program. Formed in 1989, SC Media is highly regarded in cybersecurity circles for its long dedication to the industry. They cite Capitol Tech's numerous undergraduate, graduate and doctoral degrees, dedication to the employability of students, innovative programs, hands-on teaching methods and deeply rooted relationships with government agencies as reasons why the university stands out among other cybersecurity education programs.
Risk Assessment Exercises
By taking part in risk assessment exercises, you'll learn how to identify, analyze and evaluate your organization's biggest vulnerabilities. Once identified, you can create a security strategy to prepare for potential risks.
Professional Organizations
Network with other cybersecurity professionals and Capitol alumni, and learn the newest developments in this ever-changing field by joining Information Systems Security Association and/or InfraGuard.
Center for Cybersecurity Research and Analysis (CCRA)
Enhancing the security of physical and cyber infrastructures across the nation requires ongoing training. This interdisciplinary center provides working professionals bachelor- and master-level certificates.
Washington, D.C.
Learn in the heart of the Washington D.C. Beltway — home to 350% more cyber security professionals than the rest of the US combined. Pursue work at U.S. Cyber Command, the National Security Agency, the Defense Information Systems Agency, Pentagon, CIA and hundreds of private contractors.
Career Opportunities
Market Demand for Cybersecurity
Get the advanced education needed to become a computer information security officer, security manager, chief security officer, chief scientist, risk assessor, information systems security officer, cybersecurity administrator, chief information officer, or information security analyst.
Degree Details
---
Curriculum
Cybersecurity
Cybersecurity students are expected to have a background in computer information systems, computer networking, telecommunications, information technology, network security, or computer science. Students are expected to have a working knowledge of servers, routers, hubs, switches, TCP-IP, etc. CCNS, Security+, SSCP, or CISSP certifications provide an excellent foundation for preparation, but are not required.
---
Tuition & Fees
Tuition rates are subject to change.
The following rates are in effect for the 2024-2025 academic year, beginning in Fall 2024 and continuing through Summer 2025:
The per credit charge for all other masters courses is $630 per credit hour.
The active duty military tuition rate is $350 per credit.
The retired military tuition rate is $530 per credit.
The information technology fee is $40 per credit hour.
High School and Community College full-time faculty and full-time staff receive a 20% discount on tuition for master programs.
Find additional information for 2024-2025 masters tuition and fees.
---
The National Security Agency and Department of Defense have designated Capitol Technology University as a National Center of Academic Excellence in Cyber Defense. We were honored to have a communications team from the NSA come to campus and produce this video explaining the benefits of our award-winning program.
---
The caliber of the people teaching at Capitol is phenomenal. They're not just sitting in a college office; they're in the field, they're doing the work – and that's what an educational system needs, especially in areas like information security, which are ever-evolving.>
-David Shifflett
US Army veteran, MSCIS
One thing I liked is that there were a lot of hands-on labs, as opposed to just writing papers. I found that, as a deliverable, to be much better given the technical nature of the subject matter.
-Andre McNicol
MSCIS, 2013
---