Earn a master's degree in cybersecurity online, learn defensive and offensive approaches to stop malicious attacks
As cyber criminals become increasingly sophisticated, the demand for professionals who can create, manage and protect critical systems continues to grow.
A master's degree in cybersecurity provides the advanced, up-to-date knowledge needed to protect corporations and government agencies from today's threats. In addition, this program prepares you for the Certified Information Systems Security Professional (CISSP) exam, a globally recognized certification in the field of IT security.
Why Capitol?
Our long history in cybersecurity education
As one of the first schools in the nation to be designated a National Center of Excellence in Cyber Defense by the Department of Homeland Security and National Security Agency, Capitol Technology University stands ready to advance the field and do its part to combat one of the nation's greatest challenges.
Our understanding of what you need to know
Our master's in cybersecurity (MSCS) program is mapped to National Security Agency's cybersecurity defense knowledge units. This guarantees you'll have the advanced coursework necessary for this ever-changing field, plus you'll be prepared to take certification exams.
Our location is a magnet for top faculty
The Baltimore/Washington area has one of the largest concentrations of high-tech companies, defense contractors, and government agencies like the Department of Homeland Security and the Department of Defense. Since many of our faculty are currently working in cybersecurity, you're taught up-to-date strategies and best practices from the world's top practitioners.
Program is 100% Online
Our master's in cybersecurity program is offered 100% online. Once you are accepted, all you need is an Internet connection and you can attend class. We keep the classes small so you receive personalized attention from faculty who are interested in sharing their knowledge and helping you succeed.
Course Format
All classes are taught online. All courses are offered in 8-week terms in an asynchronous format.
Capitol Tech Opportunities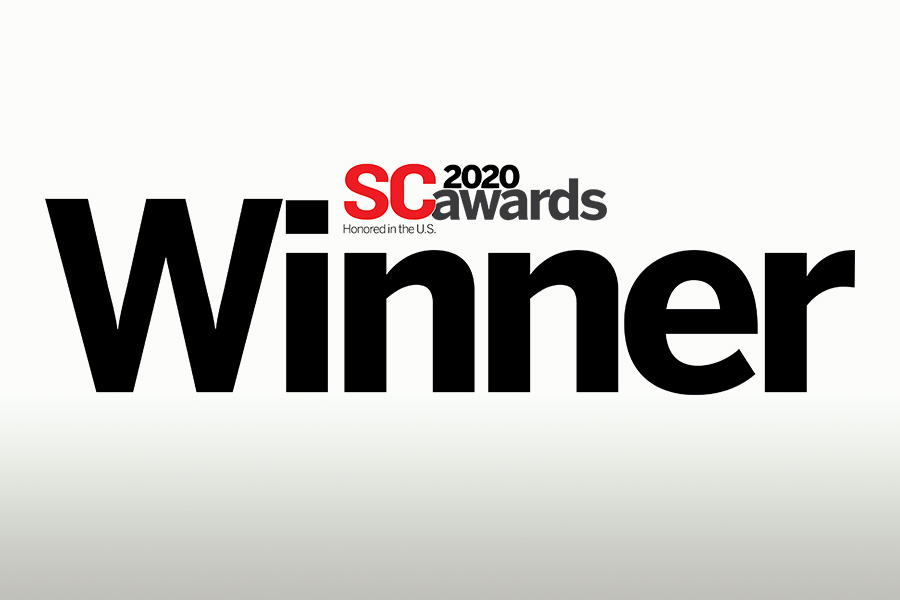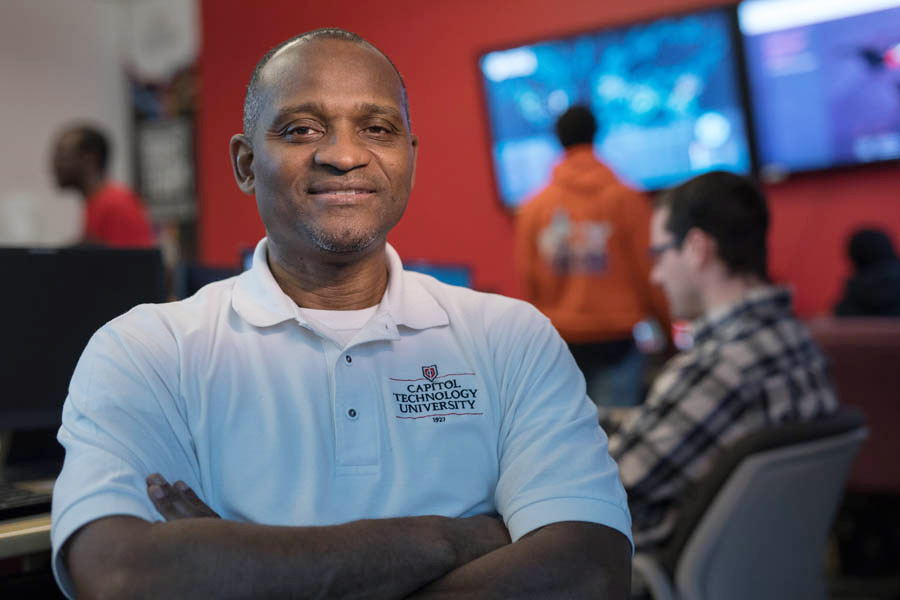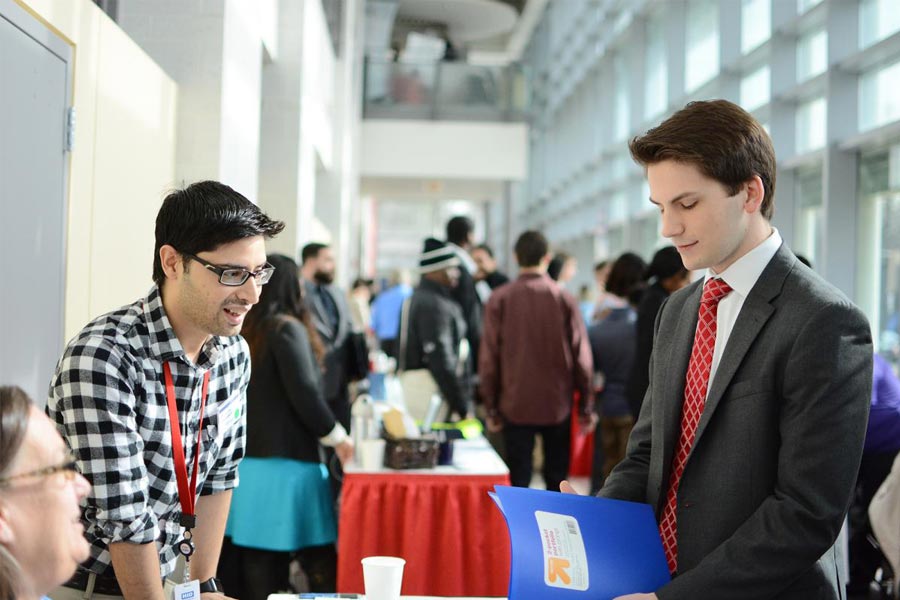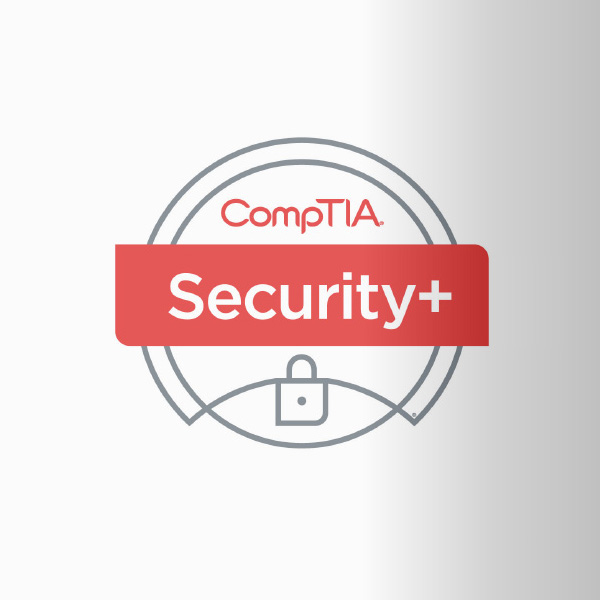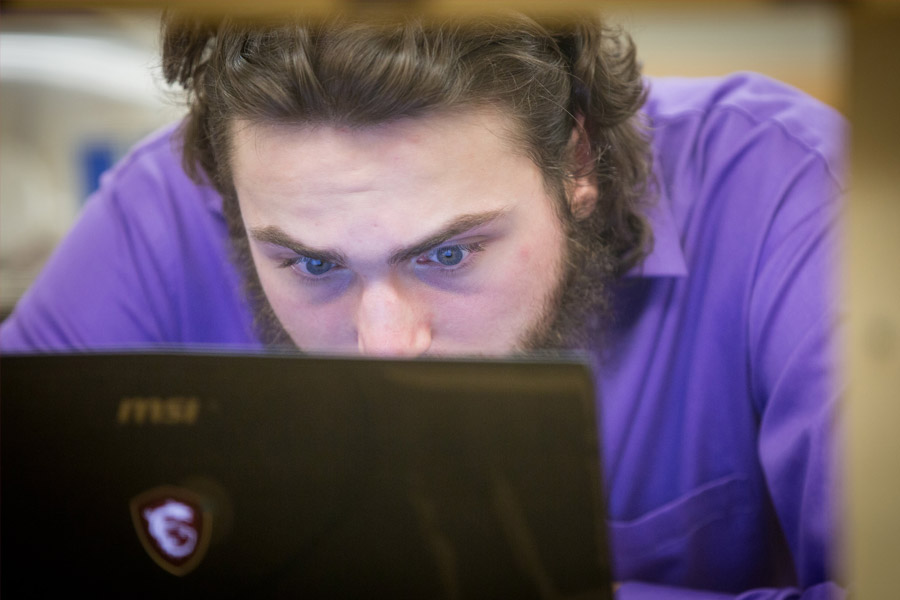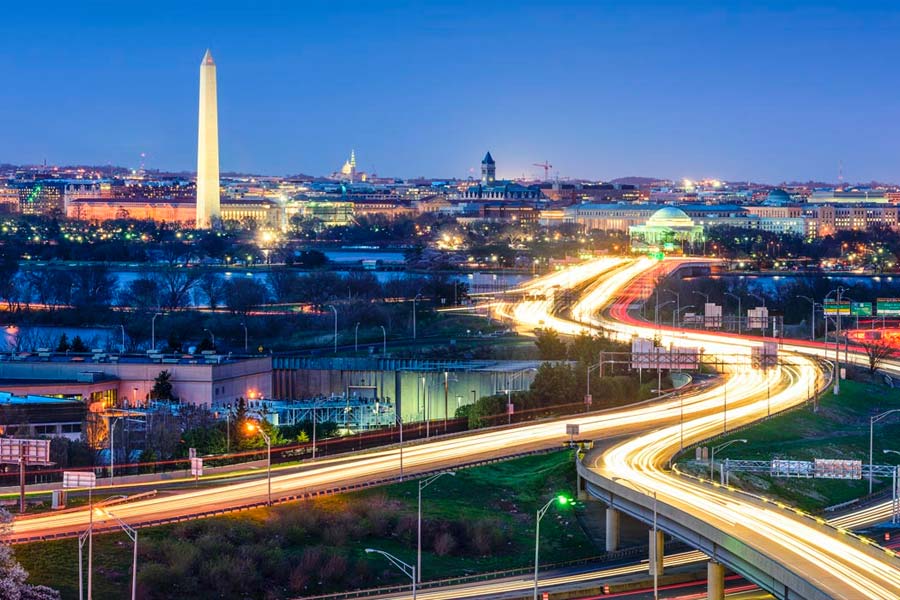 America's Best Cybersecurity Program
Capitol Technology University is honored to receive the prestigious SC Media 2020 Award for Best Cybersecurity Higher Education Program. Formed in 1989, SC Media is highly regarded in cybersecurity circles for its long dedication to the industry. They cite Capitol Tech's numerous undergraduate, graduate and doctoral degrees, dedication to the employability of students, innovative programs, hands-on teaching methods and deeply rooted relationships with government agencies as reasons why the university stands out among other cybersecurity education programs.
Risk Assessment Exercises
By taking part in risk assessment exercises, you'll learn how to identify, analyze and evaluate your organization's biggest vulnerabilities. Once identified, you can create a security strategy to prepare for potential risks.
Professional Organizations
Network with other cybersecurity professionals and Capitol alumni, and learn the newest developments in this ever-changing field by joining Information Systems Security Association and/or InfraGuard.
Certificate Exam Preparation
Your classwork prepares you for essential certification exams. After the first two courses, you'll be prepared for the CompTIA Security+ exam. By sophomore year, you'll be ready to take exams such as: A+, Network+, Certified Ethical Hacker, Certified Information Systems Security Professional and Security +.

Center for Cybersecurity Research and Analysis (CCRA)
Enhancing the security of physical and cyber infrastructures across the nation requires ongoing training. This interdisciplinary center provides working professionals bachelor- and master-level certificates.
Washington, D.C.
Learn in the heart of the Washington D.C. Beltway — home to 350% more cyber security professionals than the rest of the US combined. Pursue work at U.S. Cyber Command, the National Security Agency, the Defense Information Systems Agency, Pentagon, CIA and hundreds of private contractors.
Key Faculty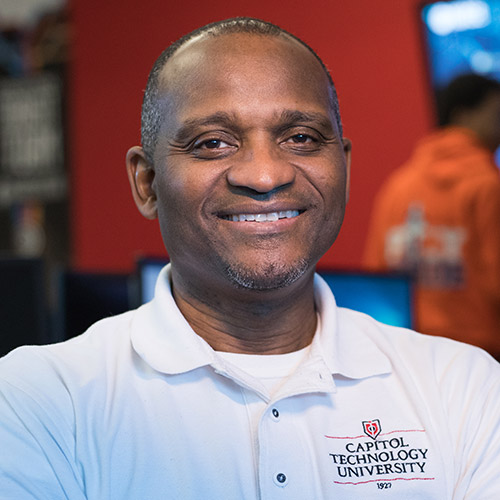 Dr. William Butler
Chair, Cyber and Information Security, Director, Critical Infrastructures and Cyber Protection Center (CICPC)
Bill Butler is currently Director, Critical Infrastructures and Cyber Protection Center (CICPC) at Capitol Technology University. Prior to this appointment in 2013 Bill worked in the networking and IT industries as a network engineer and consultant for over 20 years. Bill also served as a joint qualified communications information systems officer in the U.S. Marine Corps and retired as a Colonel with 30 years of service (active and reserve). Bill holds a Doctorate in cybersecurity earned from Capitol focusing on preserving cellphone privacy and countering illegal cell towers (IMSI catchers).
Top Employers of Capitol Technology University's Graduates
Career Opportunities
Market Demand for Cybersecurity
Get the advanced education needed to become a computer information security officer, security manager, chief security officer, chief scientist, risk assessor, information systems security officer, cybersecurity administrator, chief information officer, or information security analyst.
Graduates with a cyber security master's degree earn on average $120,000 to $150,000 per year
MSCS graduates pursue careers as:
Computer Information Systems Security Officer (CISSO)
Security Manager
Chief Security Officer
Chief Scientist
Risk Assessor
Information Systems Security Officer
Cybersecurity Administrator
Chief Information Officer
Information Security Analyst
Degree Details
---
Curriculum
Cybersecurity
Cybersecurity students are expected to have a background in computer information systems, computer networking, telecommunications, information technology, network security, or computer science. Students are expected to have a working knowledge of servers, routers, hubs, switches, TCP-IP, etc. CCNS, Security+, SSCP, or CISSP certifications provide an excellent foundation for preparation, but are not required.
---
Tuition & Fees
Tuition rates are subject to change.
The following rates are in effect for the 2019-2020 academic year, beginning in Fall 2019 and continuing through Summer 2020:
The per credit charge for graduate courses:

Online or satellite campus (per credit) - $618, plus fees (information technology and other applicable fees)
Independent study (per credit) - $860, plus fees (information technology and other applicable fees)

The active duty military tuition rate is $350 per credit, plus fees (additional discounts and scholarships do not apply)
There is no charge for online application, $40 fee for paper application
For 2020-2021 masters tuition and fees, click here.
---
The caliber of the people teaching at Capitol is phenomenal. They're not just sitting in a college office; they're in the field, they're doing the work – and that's what an educational system needs, especially in areas like information security, which are ever-evolving.>
-David Shifflett
US Army veteran, MSCIS
One thing I liked is that there were a lot of hands-on labs, as opposed to just writing papers. I found that, as a deliverable, to be much better given the technical nature of the subject matter.
-Andre McNicol
MSCIS, 2013
---