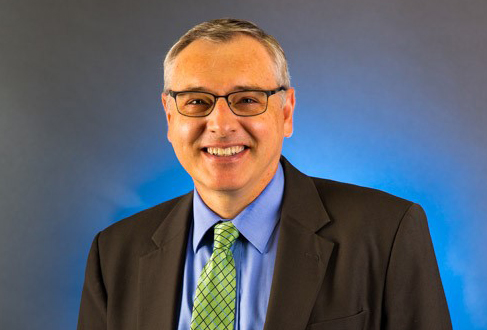 Capitol Technology University's president, Dr. Bradford Sims, is being honored by his alma mater for his achievements.
At Purdue Polytechnic Institute's annual Technology Alumni Awards celebration, scheduled for April 26, Dr. Sims will receive the 2019 Distinguished Technology Alumni award. Dr. Sims was chosen by faculty from the School of Construction Management Technology, with the choice then endorsed by Purdue Polytechnic Institute's dean, Professor Gary Bertoline.
Purdue Polytechnic Institute is one of the ten main colleges at highly-ranked Purdue University.
 "We are proud to honor Dr. Brad Sims with the 2019 Distinguished Technology Alumni Award, which recognizes Purdue Polytechnic Institute alumni who have distinguished themselves through extraordinary achievements in their profession, scholarship, and other creative activities," Bertoline said.
"Dr. Sims' impressive contributions to both industry and academia reflect the very best of our School of Construction Management. His dedication to the development of future professionals in construction management, aviation, and STEM disciplines is consistent with the positive reputation he has earned from his peers and colleagues."
Sims is both an undergraduate and graduate alumnus of Purdue. He received his B.S. in building construction management from the university in 1990, and went on to earn a Ph.D. in curriculum and instruction there in 1999.

He built a successful career in the industrial construction industry before transitioning to an academic career. After becoming a professor at the University of Florida, Sims founded a construction management program at Western Carolina University, and later served as dean of the College of Technology at Indiana State. He subsequently became Chief Academic Officer and Interim Chancellor at Embry-Riddle Aeronautical University's Worldwide campus, based in Daytona Beach, Florida.
Sims became president of Capitol Technology University in June 2017, immediately launching a program of expansion that includes degrees in fields such as construction management and critical infrastructure, mechatronics engineering, and unmanned and autonomous systems.
"I'm extremely honored to be chosen for the Distinguished Technology Award," Sims said. "As one of the leading schools in the United States for technology education, Purdue has contributed immeasurably to technological advancement through the training and knowledge it imparts to successive generations of students."
"During my time at Purdue, I not only built the educational foundation for my career, but gained a realization of the vast potential found in STEM fields," Sims said. "As Capitol Tech's president, I'm dedicated to inspiring our students with a similar sense of potential and bringing new, relevant degrees that directly connect students to industry in the STEM or management of STEM fields.  Capitol Technology University has a great history based around engineering and technology, starting in 1927 in the greater Washington, DC region, and we are expanding on this tradition." 
For more information about the award, contact the department of communications at marketing@captechu.edu or 301-369-3627.