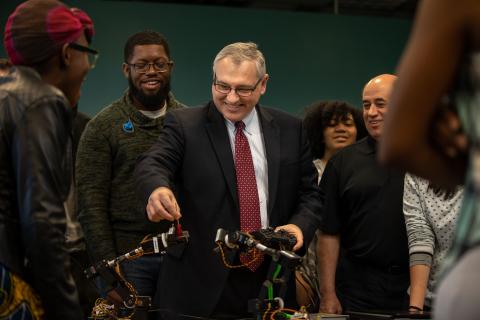 New programs, partnerships, and resources for students topped the agenda at Capitol Technology University during 2018, and the trend is set to continue this year.
"We're continuing to develop new programs that reflect the evolving needs of industry and the global economy, while forging partnerships that help build opportunities for students," says the university's president, Dr. Bradford L. Sims.
In 2019, Capitol Tech will officially launch new degree programs in unmanned and autonomous systems (BS), unmanned and autonomous system policy and risk management  (MS) and unmanned systems applications (PhD), with support from industry partner Textron Systems. The university is also unveiling one of the nation's first academic programs in critical infrastructure, with degrees at the bachelor's, master's, and doctoral levels, and has teamed up with Parsons, a key player in the defense, security, and infrastructure sectors.
This year will also see the official launch of programs in mechatronics engineering and mechatronics and robotics engineering technology, with classes starting in the fall.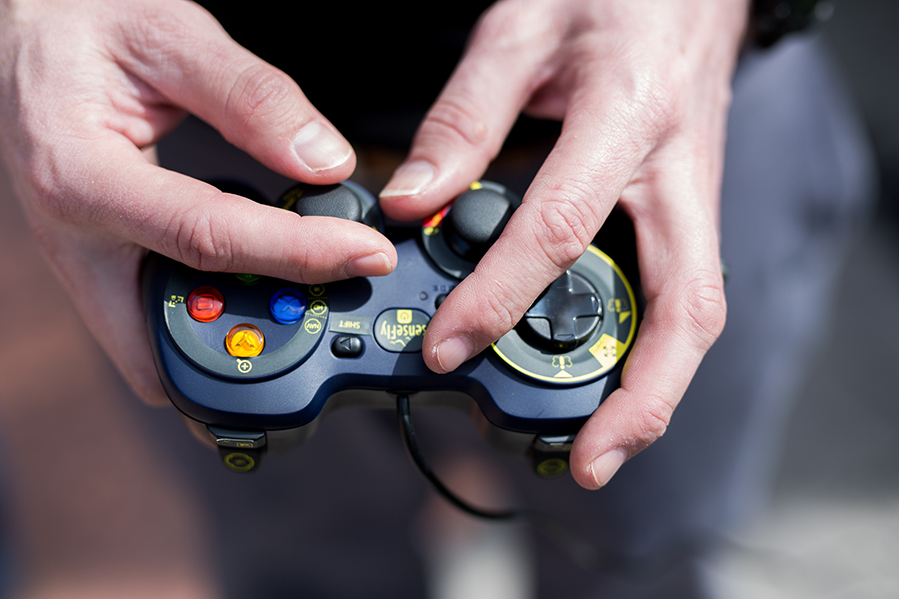 The ongoing expansion follows a year that saw major changes on campus, including the opening of a new residence hall and upgrades to IT infrastructure. Key new agreements were initiated, including some designed to further boost educational opportunities for military students.
In November, Capitol Tech joined the Air University Associate to Baccalaureate Co-operative (AU-ABC), which enables airmen enrolled in the Community College of the Air Force (CCAF) to transfer credits to civilian colleges and universities. Capitol is offering a pathway for airmen to earn a bachelor of science in cyber and information security by transferring their associate degree credits and completing the remaining coursework online.
Earlier in the year, Capitol Tech and the National Cryptologic School (NCS) – which provides National Security Agency (NSA) employees with education and training in critical areas – signed an agreement that enables NCS students to transfer credits to Capitol and earn an undergraduate or graduate degree.
Meanwhile, the university is helping to strengthen the STEM education pipeline regionally and within the state of Maryland. Through a new agreement with Science Engineering Partnership (SEP), Capitol Tech will be offering a program dubbed AE Saturdays, enabling young people to visit the university's Space Flight Operations Training Center (SFOTC) and learn about commanding and controlling spacecraft. The program is similar to Capitol's ongoing, highly popular Cyber Saturdays, aimed at nurturing interest in the cybersecurity field among high school and community college students.
In 2019, the university will continue seeking out new partnership opportunities while launching "new programs that are what industry needs to help them drive the economy forward," according to Dr. Sims.
 "As Capitol Tech's president, one of the things I'm proudest of is the employability of our students," he said. "Not only is their employability high, but the starting salaries are high as well. That reflects the fact that our programs are responsive to industry needs."
"New industry-connected programs, high employability with high starting salaries for our graduates, more partners that are working with us – these are some of the developments we are looking forward to at Capitol Tech during 2019," Sims said.