Capitol is always searching for innovative ways to increase access to the high-level, in-demand degrees offered by our University.
-Dr. Bradford Sims
President, Capitol Technology University
As a majority-minority private university, Capitol Tech is committed to meeting the needs of students underserved by traditional higher education. As Washington DC's premier STEM university, we're also uniquely positioned to provide these students with a launch pad to a better life. It's why so many community colleges, technical schools and other universities are eager to collaborate with Capitol Tech – they see us as a conduit to STEM Careers.
We've formed strong, community college & university partnerships in our own backyard, across the country and around the world. Each meets a unique set of needs, but all are built on the same belief – that all individuals deserve the same opportunities and have a right to pursue their dreams in a safe and supportive environment. 
The Capitol Tech Articulated Partners Program
Becoming a Capitol Tech Articulated Partner has its benefits: 
Your graduates will receive reduced credit-hour tuition rates on select asynchronous online programs
Your students will be invited to select career development events
Your students will be invited to annual career conferences
Your cyber and robotics academic teams will have Capitol Tech mentors 
Your faculty and staff will save 20% earning their doctorates at Capitol Tech
You'll be included as a partner on NSF S-STEM grants and others
You'll receive automated reverse transfer data services
We're Laser Focused on STEM and Only STEM
Washington DC is our home. It's also home to America's most technologically advanced government agencies and private-sector supply chain. Our relationships with our "neighbors" result in STEM programs and curricula with up-to-the minute relevance and a very plugged-in faculty – most of whom have active tech careers beyond their teaching.
These relationships also open doors to hands-on learning experiences and internship opportunities for community college, technical school and transfer students that can't be duplicated anywhere else.
Strengthening National Security Through a Strong Partnership
Capitol Technology University & The NSA National Cryptologic University
The National Cryptologic University within the National Security Agency provides education and training for its employees in national security areas including foreign language, cryptology and cyber. Through a special agreement they are able to apply a substantial amount of their coursework towards bachelor's, master's and doctoral degrees at Capitol Technology University. Since 1927, the university has long supported the education and training needs of federal agencies and the military.
This agreement with Capitol significantly expands the ability for our civilian and military workforce to leverage NSA courses for college credit through the innovative Accelerated Degree program and is a major win-win for the Agency and the nation.
-Diane Janosek,
National Cryptologic University Former Deputy Commandant and Provost
Schools
Ashworth College
Carroll Community College
College of Southern Maryland
Columbia Southern University
Delta College
Montgomery College
National Cryptologic University
National Defense University
Northern Virginia Community College
Prince Georges Community College
Unmanned Vehicle University
Washington Adventist University
WSEI (College of Economics and Computer Science)
Success Metrics
The Capitol Commitment
We've created a game plan to make sure you find a job upon graduation. Learn more.
Partnership Leadership
Meet the people who will take your STEM students' futures to the next level: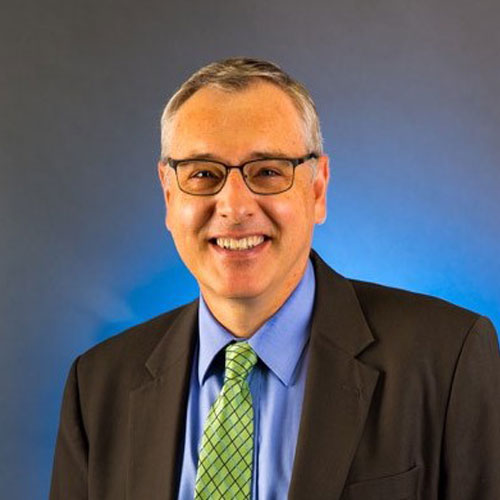 Dr. Bradford L. Sims
President
Dr. Sims has always been involved with technology starting with receiving a Commodore 64 for his birthday and teaching himself basic programming to do more with the Commodore 64. He went on to obtain a BS in Building Construction Management from Purdue University and worked coast to coast in the United States and briefly in Europe in the project management area of industrial construction and by default of his experience with technology being involved with the computer systems as well at each company. Later, he went back to Higher Education to obtain an MS in Building Construction from the University of Florida and a Ph.D. in Curriculum & Instruction from Purdue University that lead him to his first position as an Assistant Professor at the University of Florida. As he moved to different universities, he advanced in the administrative positions becoming a Department Head, Dean, Chief Academic Officer, and President. Now at Capitol Technology University, he is bringing together his background in construction and technology along with Capitol Tech's strong cybersecurity to build the first degree programs in Critical Infrastructure design to help protect the nation. This is an area of special interest to Dr. Sims as he sees the needs of those protecting are critical infrastructure from cyber attacks to also understand how these facilities operate to better defend against such attacks.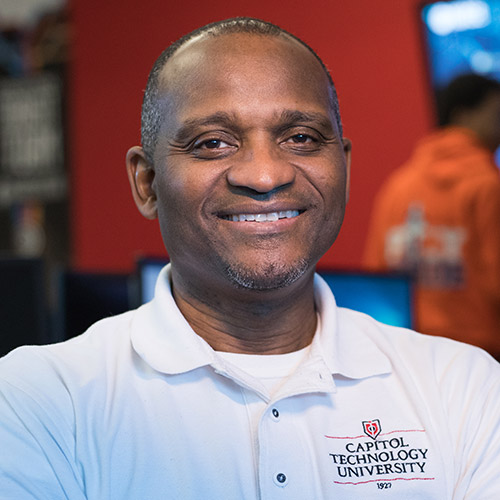 Dr. William Butler
Vice President
Dr. William (Bill) Butler is currently the Vice President of Academic Affairs at Capitol Technology University. Prior to this appointment in 2021, Dr. Butler served as Cybersecurity Chair for 8 years at Capitol Tech. Earlier in his career, he worked in the networking and IT industries as a network engineer and consultant for over 20 years. He also served as a joint qualified communications information systems officer in the U.S. Marine Corps and retired as a Colonel with 30 years of service (active and reserve). Dr. Butler holds a Doctorate in cybersecurity earned from Capitol focusing on preserving cellphone privacy and countering illegal cell towers (IMSI catchers).